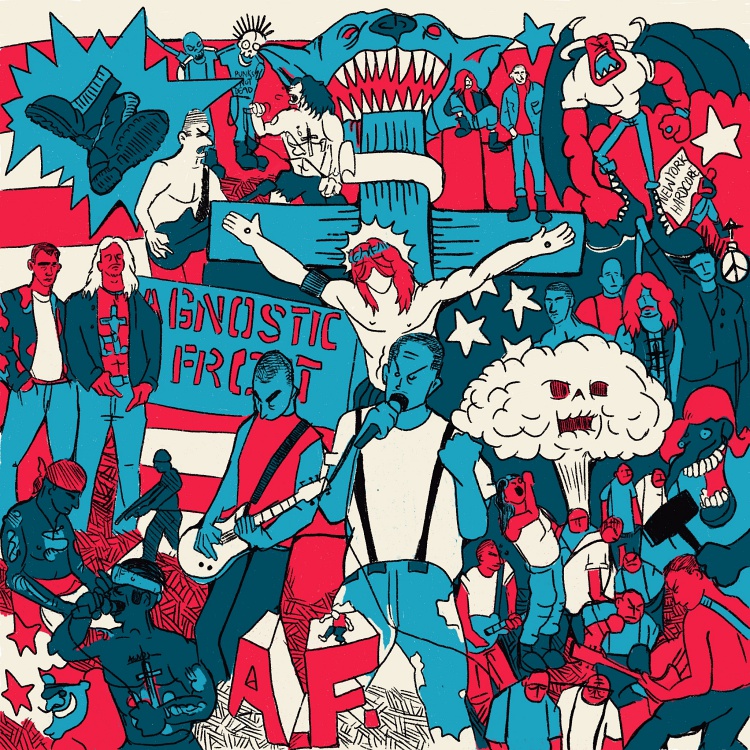 One my favorite No Echo-related projects of 2018 has been the Most Influential Figures of NYHC series. For every month of the year, I highlighted some of the key people I feel helped shape the hardcore scene in and outside of New York City. Whether it was behind the recording console (Don Fury), on stage (Jimmy G.), or all of the above (Walter Schreifels), it was an honor sharing my thoughts on how these folks have inspired countless people since the '80s.
Before I continue, I'd like to give a huge thanks to Dylan Chadwick, who took on this year-long project on with me and created the beautiful illustrations that accompanied every piece.
For the final installment of the series, I knew I had to finish off big, so here go with Roger Miret and Vinnie Stigma of the mighty Agnostic Front.
The band is at an all-time high with the recent Showtime airing of Ian McFarland's excellent feature documentary, The Godfathers of Hardcore, not that I needed any convincing anyway.
Though their wax debut was originally a self-released affair, 1983's United Blood EP introduced Agnostic Front to an audience outside of the band's home turf and remains one of the most sought after records in the history of hardcore. Recorded by Don Fury, 1984's Victim In Pain flawlessly encapsulated the frustration, turmoil, and anxiety of their city in song form. It's one of those records that any self-respecting hardcore head owns in some kind of format.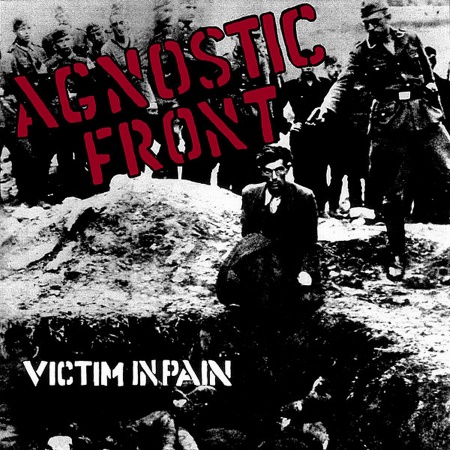 Dismissed by a large portion of the hardcore community due to its metal influences upon its 1986 release, Cause for Alarm has gone on to be revered by many of those original haters and celebrated as one of the best albums in the Agnostic Front discography. Outside of Roger and Vinnie, the group's lineup has seen many changes through the decades—and Victim In Pain is no different—but to deny songs like "The Eliminator" and "Your Mistake" aren't top-notch is a fucking joke.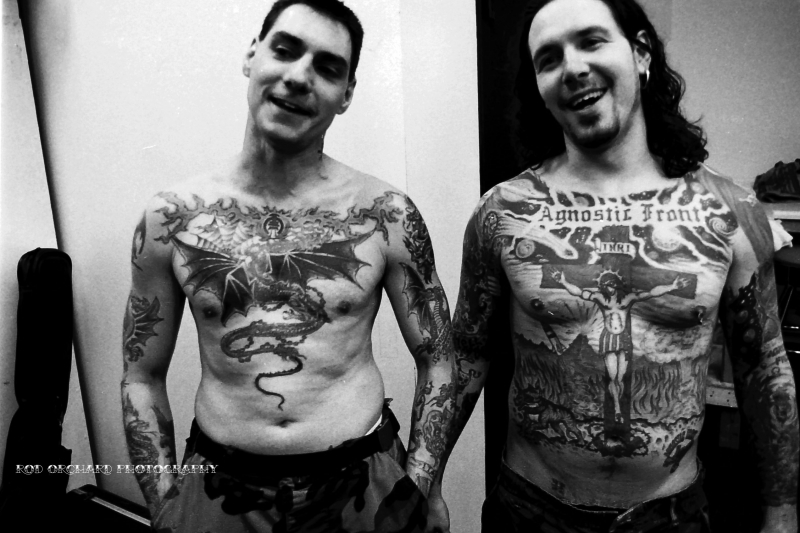 1987's Liberty and Justice For... is the first album I ever heard from the band, and being the metalhead I am, I had zero issue with its crossover leanings. In fact, Agnostic Front was unquestionably one of those gateway acts that helped introduce metal fans to hardcore, something that didn't sit well with some of the more crotchety folks in the NYHC movement.
One Voice followed 5 years later and continued with the crossover-styled assault. Rounded out by Craig Setari (bass), Will Shepler (drums), and Matt Henderson (guitar), this would be my favorite configuration of Agnostic Front that Roger and Vinnie ever put together. Sadly, the group decided to call it quits after One Voice's release, but at least Vinnie, Matt, and Will poured their energy into making Madball a full-time recording and touring force.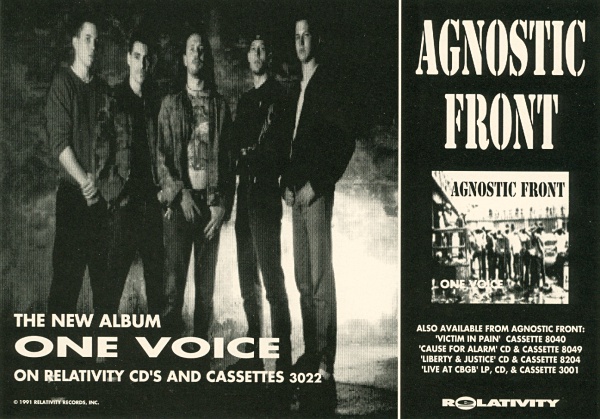 Roger and Vinnie brought Agnostic Front back after a few years away and returned to record store shelves with 1998's Something's Gotta Give. Released by "major indie" Epitaph Records, the album was produced by Billy Milano (S.O.D., M.O.D., The Psychos) and eschewed most of the metal-inspired flavorings of their previous few records.
Agnostic Front would end up issuing three full-lengths on Epitaph (1998-2001) and tour their asses off throughout the entire time. For their first album on metal giant Nuclear Blast Records, Roger and Vinnie went back to the heavier sound of their late '80s, early '90s run with 2004's Another Voice collection. 2007's Warriors was produced by none other than Freddy Cricien, Roger's younger brother and the frontman of the aforementioned Madball.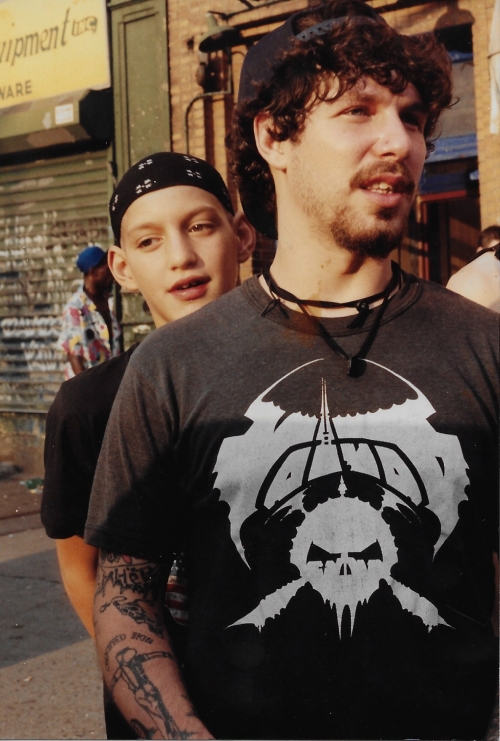 This decade has seen the release of two Agnostic Front albums—My Life My Way (2011) and The American Dream Died (2015)—and the band is as popular as ever. The last time I caught them live, I saw kids in their single-digits with their parents and people in their 60s watching the group. That broad reach and appeal is a testament to the work that Roger and Vinnie have put into Agnostic Front all these years. Sure, you might not love every era of the band's discography, but there's no way that the hardcore scene would be what it is today without them. The hope is that the documentary only helps Roger and Vinnie's crusade get to an even wider range of people.
***
The Most Influential Figures of NYHC:

Harley Flanagan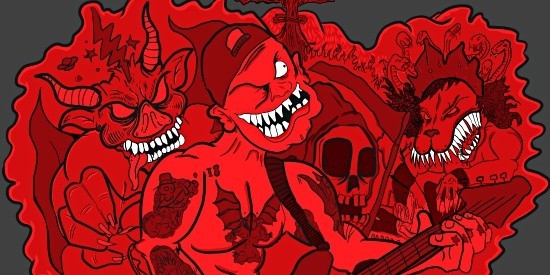 Ray Cappo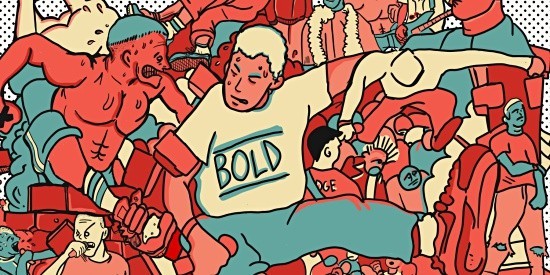 The Koller Brothers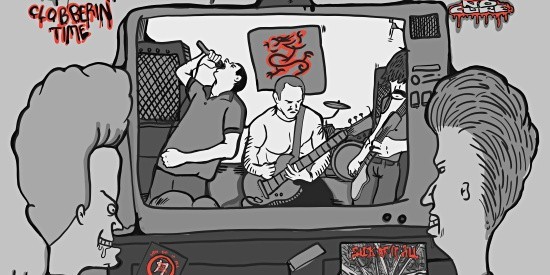 Don Fury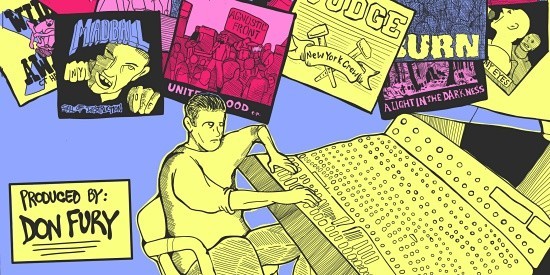 Walter Schreifels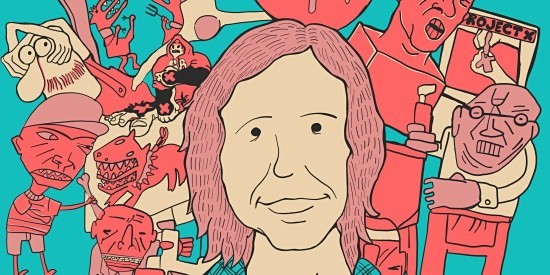 Jimmy G.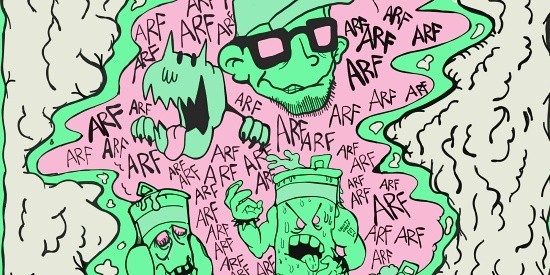 Raybeez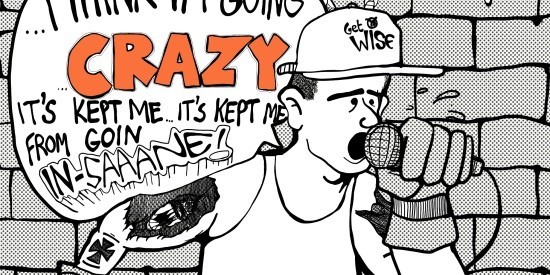 Mackie Jayson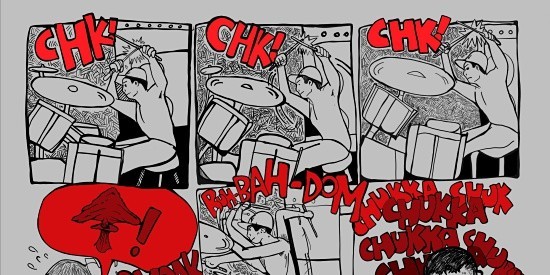 Carl Porcaro, Rich McLoughlin, Anthony Drago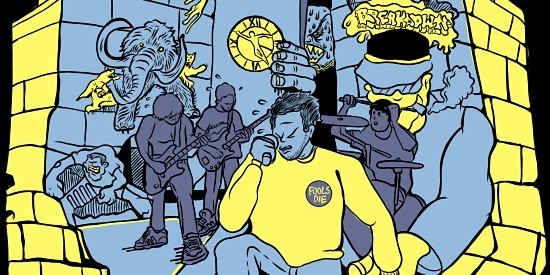 Adam Nathanson and Sam McPheeters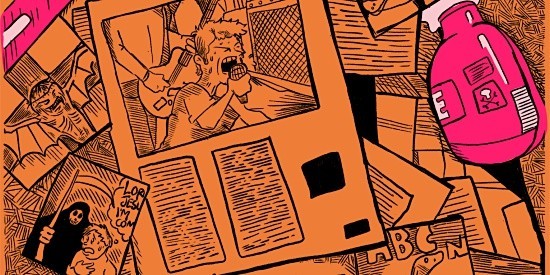 A.J. Novello and Michael Gibbons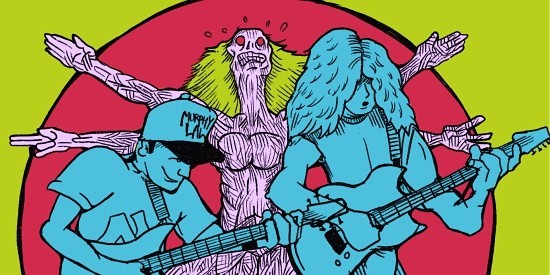 Roger Miret and Vinnie Stigma