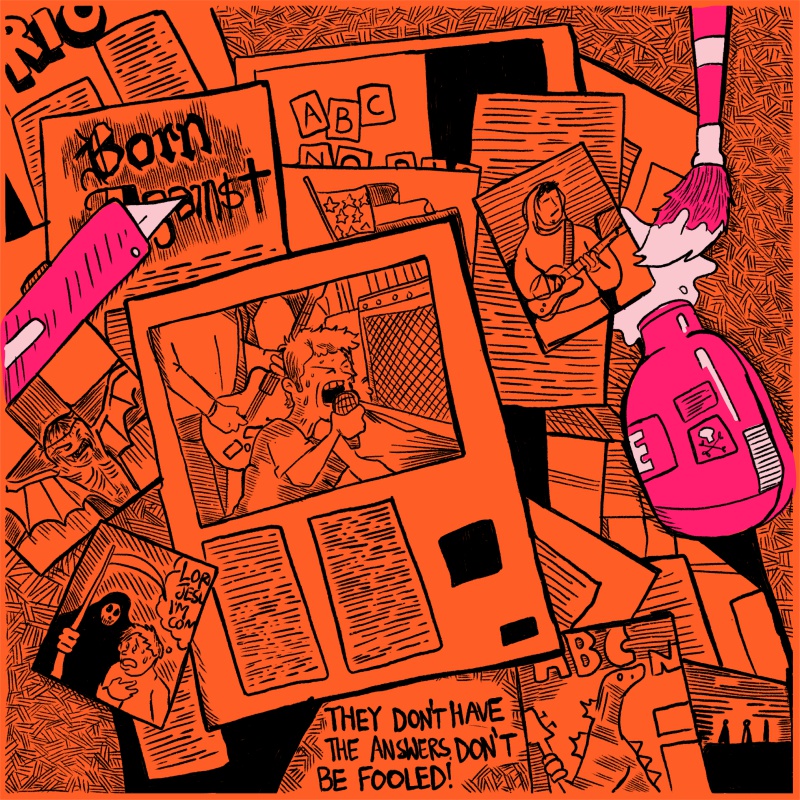 As I'm drawing closer to end of my year-long series on the Most Influential Figures of NYHC, I wanted to highlight two musicians who I feel often get overlooked whenever one of those features on the scene's earlier days pops up on the internet. Whether musicians are even aware of it today, both Life's Blood and Born Against helped inform the way hardcore would sound for everything that came after 1990.
The story begins with Life's Blood, a band co-founded by guitarist Adam Nathanson in 1987 while its members were all in college. Also featuring bassist Neil Burke, drummer John Kriksciun, and vocalist Jason O'Toole on vocals, the group's sound brought to mind the street fight hardcore of SSD and Negative Approach and Nathanson's guitar tone was abrasive in a Amebix/crusty kind of way.
During their brief time together, Life's Blood shared the same bill with such hardcore greats as Judge, Beyond, and Sheer Terror. But at the same time, Life's Blood weren't afraid to call out what they considered to be bullshit about the scene. In direct relation to that sentiment, this is what vocalist Jason O'Toole said in an interview with The Big Takeover on why he quit Life's Blood in 1988:
"Although the members of Life's Blood were and are today first rate human beings, I had aspirations beyond the NYHC scene and didn't want my name associated with sellouts, racists and junkies, not to mention weirdo Eastern cult members."
Fuck. I'm not going to attempt to touch that one, folks.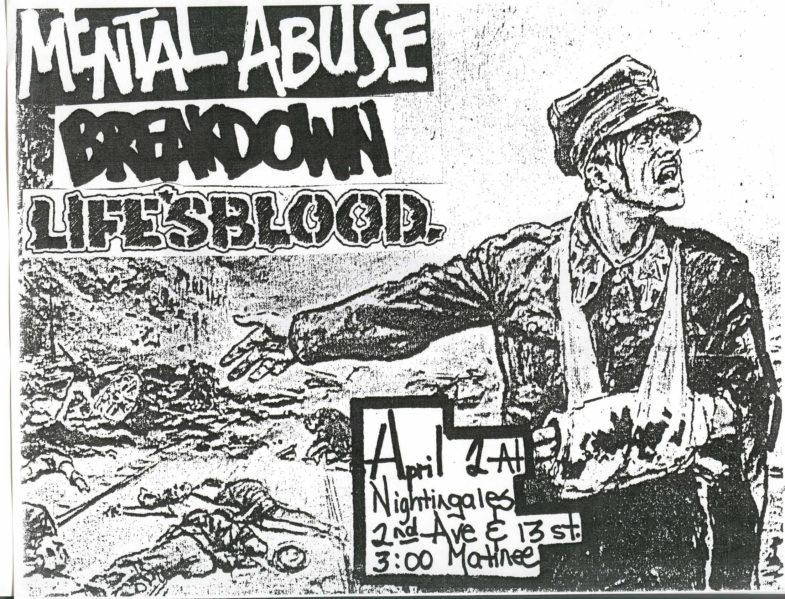 Life's Blood would try and continue on with new singers after O'Toole's departure, but the group would eventually morph into Born Against, with Sam McPheeters on vocals. The rhythm section would cycle through various musicians throughout their run, but the combo always featured the core members of McPheeters and Nathanson.
A slew of singles and compilation appearances proved to be popular among hardcore fans, especially those who grew tired of many of the bands associated with labels like Revelation Records and New Age Records. I didn't hear Born Against till the release of their debut full-length album, Nine Patriotic Hymns for Children. It was like nothing I had heard before. Issued on McPheeters' own label, Vermiform, in 1991, the record was stylistically removed from the classic-sounding hardcore Nathanson had delivered with Born Against and veered into realms of punk that were more angular and dissonant.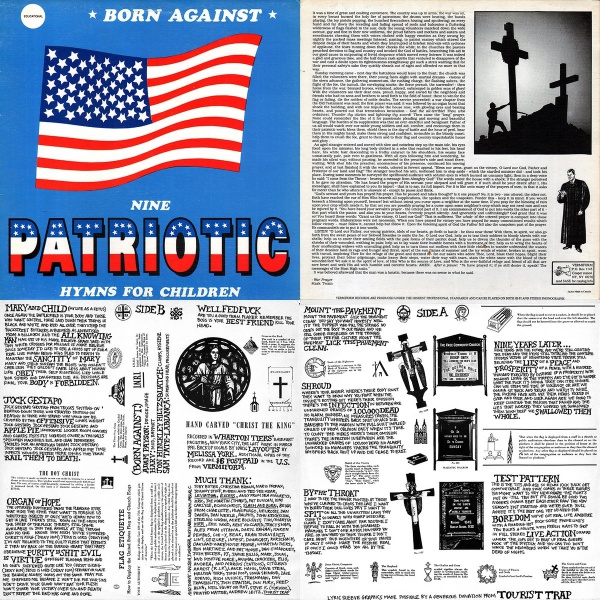 All that said, that doesn't mean Born Against weren't a hardcore band. Listening to Nine Patriotic Hymns for Children today, you'd hear those influences coming through in its delivery and intensity. It's one of those albums that birthed a crop of sound-alike bands within months of its release. Born Against were also a touring unit, no matter which bassist or drummers were in the lineup at the time.
The Battle Hymns of the Race War 10" followed in 1993, and Born Against's influence only grew. After releasing two separate split releases with Screeching Weasel and Universal Order of Armageddon, the band played its last show and released their final record, a split 8" with Man is the Bastard. The posthumously issued The Rebel Sound of Shit and Failure compilation two years later helped build Born Against's legend. I remember seeing that record in every store I hit while I was out on tour in the mid-'90s with Black Army Jacket.
After Born Against split up in 1993, McPheeters continued to be prolific, releasing records with Men's Recover Project and Wrangler Brutes, and running Vermifom. Nathan resurfaced in the (Young) Pioneers, a folk punk band that left behind an extensive discography, working mostly with McPheeters' Vermiform and Lookout! Records.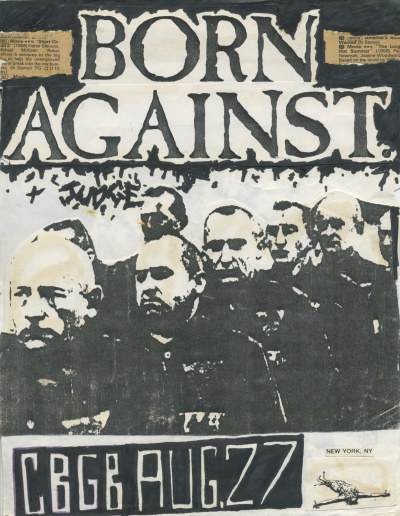 Nathanson's guitar work in Life's Blood and Born Against might have been very different from each other in many ways, but both eras of his playing made a big impact on the way hardcore punk would sound later on. I can't tell you how many times I think to myself, "That sounds like a Life's Blood part," whenever I'm listening to new hardcore bands, especially those from the UK and Spain. McPheeters' impact is more evident when you read the lyrics some of these bands write. And while many would-be lyricists might like to think they're as clever, funny, and cool-sounding as McPheeters was on those Born Against records, they might have the right spirit, but they rarely hit the level he did.
Tagged: born against, lifes blood, most influential figures of nyhc