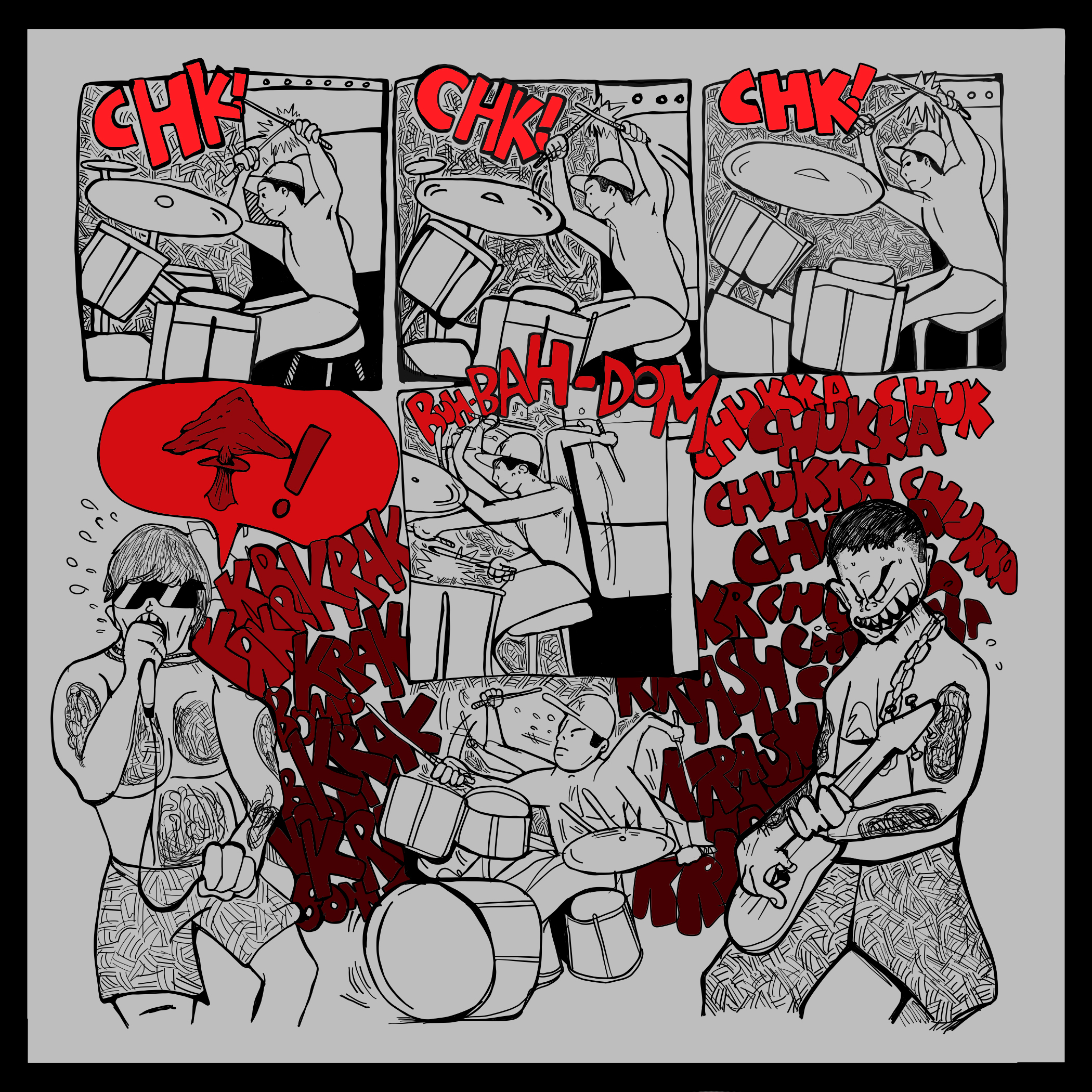 If you took a poll of hardcore fans and musicians from all over the world asking them who their favorite drummer is, Mackie Jayson would be at the top of that list. Ever since he hit his drumsticks together to count off the opening of "We Gotta Know" on Cro-Mags' legendary debut album, The Age of Quarrel, Mackie's propulsive style has made him the most influential drummer to ever come out of the NYHC scene.
But before he was a Cro-Mag, Mackie held the beat down in Frontline, an early hardcore band that was comprised of graffiti artists (Mackie's tag was/is HYPE) from the NYC area. The Beastie Boys covered Frontline's "Time for Livin'" on their smash album, Check Your Head. Freddy Alva's excellent book, Urban Styles: Graffiti in New York Hardcore, features some history on Mackie and the short yet interesting story of Frontline.
Mackie joined Cro-Mags in 1984, and two years later, the aforementioned The Age of Quarrel hit record stores like some kind of (heavy) musical revelation. Shit changed immediately. The stakes were risen once that album came out. From his swinging swagger in the intro to "We Gotta Know" to the thrashing and Motörhead-like beats of "Signs of the Times," Mackie is the soul controller throughout The Age of Quarrel.
Though his Cro-Mags stuff will always be his most celebrated work, we shouldn't forget The Icemen, a NYHC combo Mackie played in from the mid-'80s till the early '90s. Their Rest In Piece 7" from 1991 is must-own for any fan of no-nonsense hardcore. The grooves are fat and we know who we could largely thank for that.
Mackie's next notable hardcore-related studio appearance came on Bad Brains' superb Quickness album from 1989. Though he doesn't appear on the album's artwork or music video for "Soul Craft," that's our man behind the kit. Other tracks on the LP include "Voyage to Infinity," "With the Quickness," and "Gene Machine/Don't Bother Me," all laying down a certain rhythmic blueprint bands like Crown of Thornz and Stillsuit would expand upon years later.
The Mackie meets Bad Brains connection would happen again. For their 1993 Rise album, the drummer was welcomed in as a full-time member during the recording sessions and promo material. "Mackie came in because Earl [Hudson] was having trouble traveling at that point," former Bad Brains singer Ras Joseph Israel I told me in 2017. "By the time Earl started getting there, Mackie had already written all these drum parts, so it became his thing. But we did play extensively with Earl and toured with him. But, yeah, Mackie played on the record. Mackie is a machine. He's unreal. It was a pleasure playing with him."
He might not be as prolific as other musicians from the movement, but as I mentioned above, Mackie remains the most influential drummer to ever come out of the NYHC scene. If you haven't done so already, I implore you to go see the Cro-Mags when they come through your area. There is nothing like seeing Mackie hit those drums. His free-flowing playing style is a glorious vision to behold.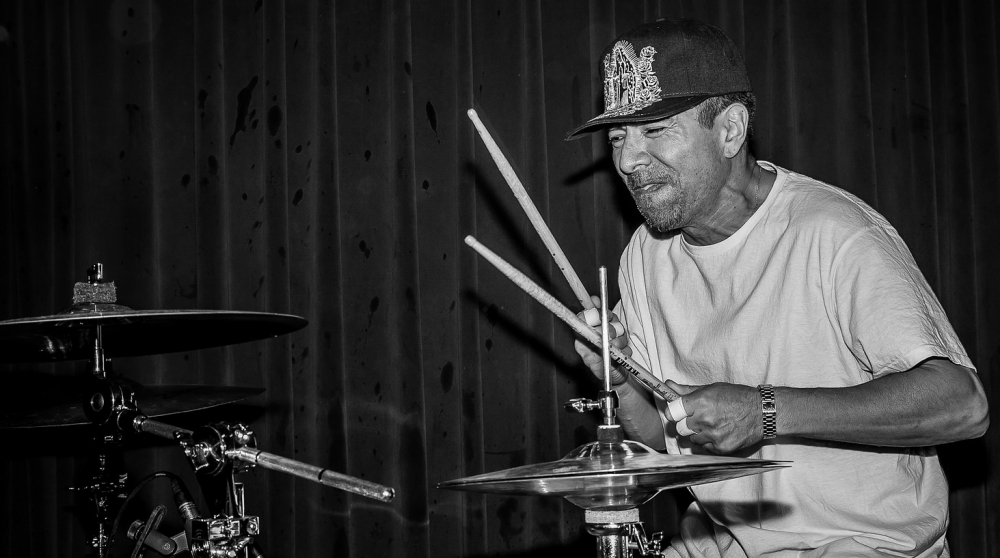 I'll leave you with some drum cam footage of Mackie doing his thing with the Cro-Mags on "Signs of the Times" below. Come on, man!
***
Read Part 1 of the series: The Most Influential Figures of NYHC: Harley Flanagan

Read Part 2 of the series: The Most Influential Figures of NYHC: Ray Cappo

Read Part 3 of the series: The Most Influential Figures of NYHC: The Koller Brothers (Sick of It All)

Read Part 4 of the series: The Most Influential Figures of NYHC: Don Fury

Read Part 5 of the series: The Most Influential Figures of NYHC: Walter Schreifels
Read Part 6 of the series: The Most Influential Figures of NYHC: Jimmy G (Murphy's Law)
Read Part 7 of the series: The Most Influential Figures of NYHC: Raybeez
Tagged: bad brains, cro-mags, frontline, most influential figures of nyhc, the icemen