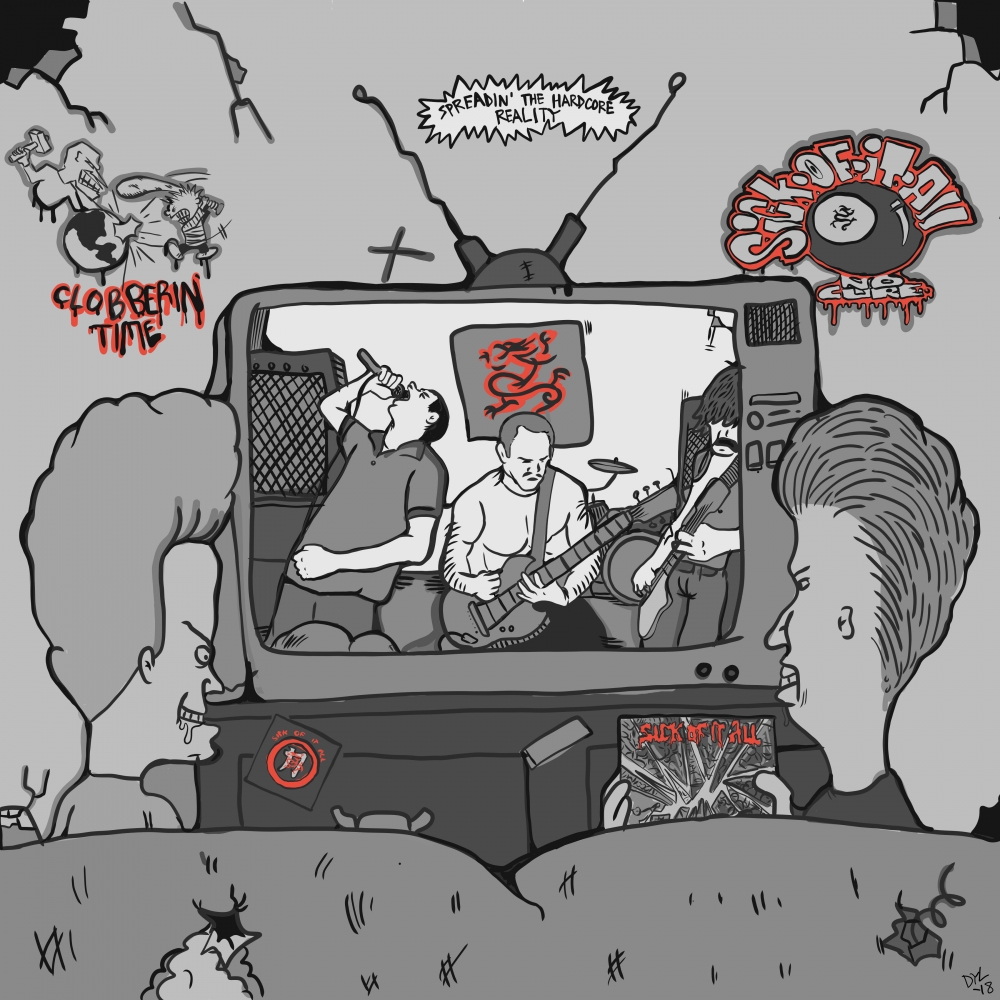 For the third entry of my year-long series on the most influential figures of the NYHC movement, I'm highlighting a couple of folks from my hometown. Hailing from Queens, NY, brothers Lou and Pete Koller have been ambassadors for the hardcore scene for over three decades now via Sick of It All. Through that entire run, they've helped build New York City's storied history within their genre, inspiring countless would-be hardcore musicians along the way. That's why I decided to focus this entry on the Kollers.
The entire series has been illustrated by Dyan Chadwick, and he told me that his creation above features Beavis and Butt-Head because that's where he first learned about Sick of It All when they played a clip of the band's "Step Down" music video on their insanely popular MTV show in the '90s. Amazing.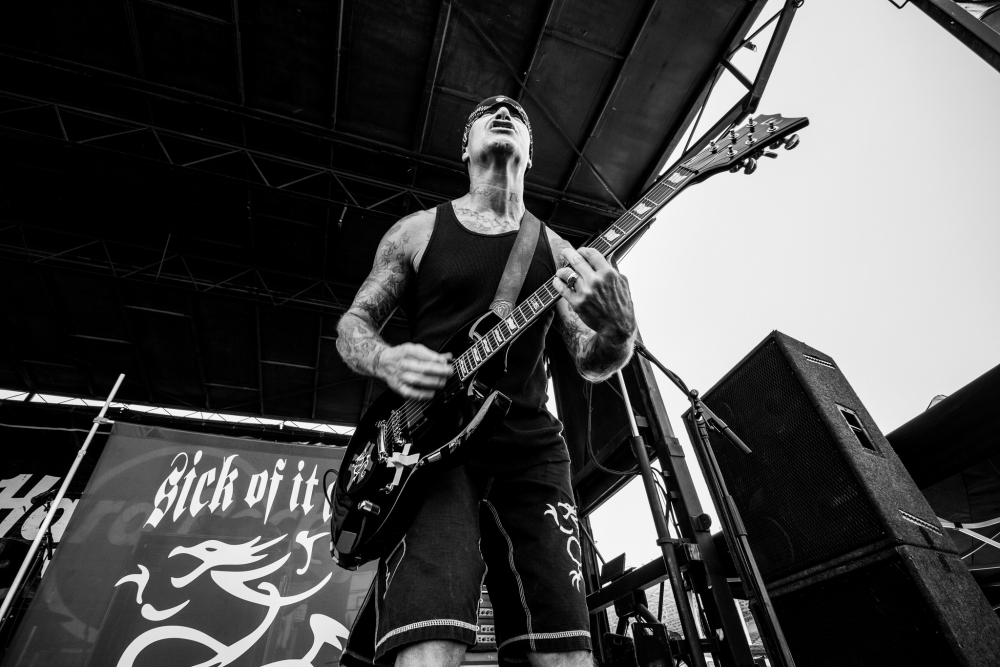 Forming Sick of It All in 1986, the Koller Brothers set out to write songs that reflected the frustration and tension most of us living in NYC were feeling throughout the late '80s in the Big Apple. This was a pre-Rudolph Giuliani NYC at the tail end of an era where crime and corruption ruled the local headlines. I remember hearing the term "urban blight" often used to describe the situation at the time. Early Sick of It All songs like "Bullshit Justice" and "Injustice System!" perfectly crystalized the period.
In 1989's Blood, Sweat and No Tears, the band released one of the most revered albums in the canon of hardcore music, right up there with the likes of The Age of Quarrel and Screaming for Change. Alongside powerhouse drummer Armand Majidi (Straight Ahead, Rest In Pieces) and the best bassist in their genre, Craig Setari (Straight Ahead, Rest In Pieces, Agnostic Front), the Koller brothers have kept Sick of It All's musical integrity in tact, never caving into flavor of the day scene trends. You would be hard-pressed to find a hardcore band with a discography as deep as Sick of it All's that is as consistent as theirs.
The infamous "sophomore jinx" that derails so many great bands wasn't going to happen with Sick of It All. Released in 1992, Just Look Around found the Kollers, Majidi, and original bassist, Rich Cipriano, laying down tough-sounding yet anthemic songs like "We Want the Truth," "What's Going On, and the masterpiece title track.
Jumping to the major label big leagues for their next two studio albums — Scratch the Surface (1994) and Built to Last (1997) — Sick of It All proved the naysayers who accused them of selling out wrong by writing some of the most impassioned and hard-hitting music of their career.
After their major label run, the Kollers, Majidi, and Setari joined the Fat Wreck Chords family and throughout the course of their three studio albums there, kept their impenetrable reputation intact. Though they introduced elements of Oi! and more traditional punk leanings to their songwriting, the music's beating heart was still propelled by NYHC.
Since the mid-'00s, Sick of It All have been signed to Century Media Records, a label better known for metal than it is hardcore, but as always, the band hasn't wavered from their sonic foundation. If anything, 2014's Last Act of Defiance full-length includes some of their most NYHC-sounding material in years.
Other than Agnostic Front, Sick of It All is the longest running group to come out of the New York hardcore scene, and that's made all the more impressive by the aforementioned consistency of their recorded output. Always standing up for the underdogs, Sick of It All deserve their legendary status within the hardcore community.
To think, it all started with two brothers from Flushing.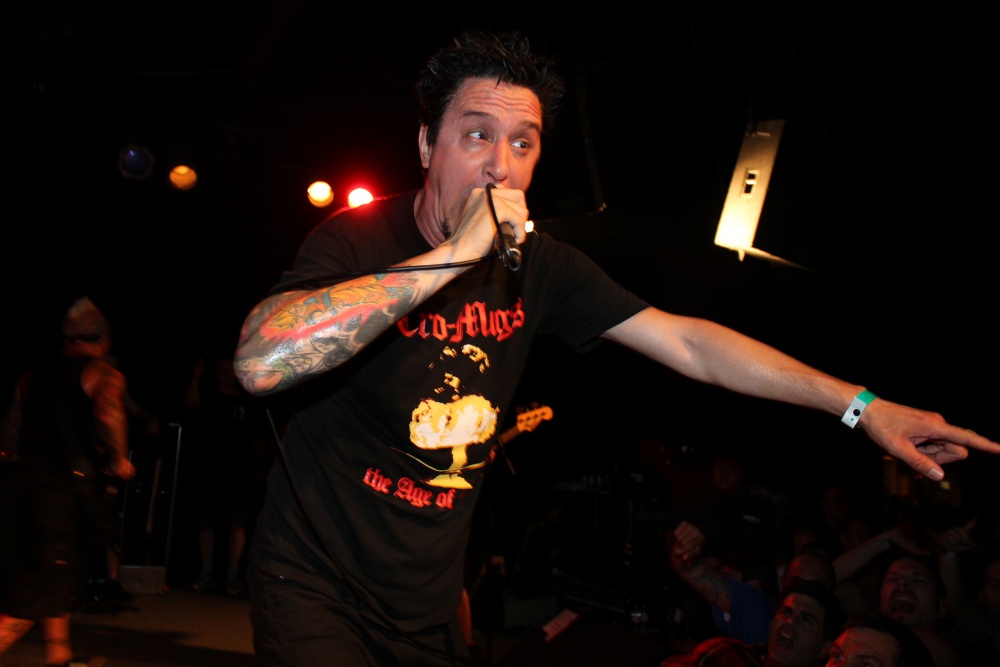 ***
Tagged: most influential figures of nyhc, nyhc, sick of it all