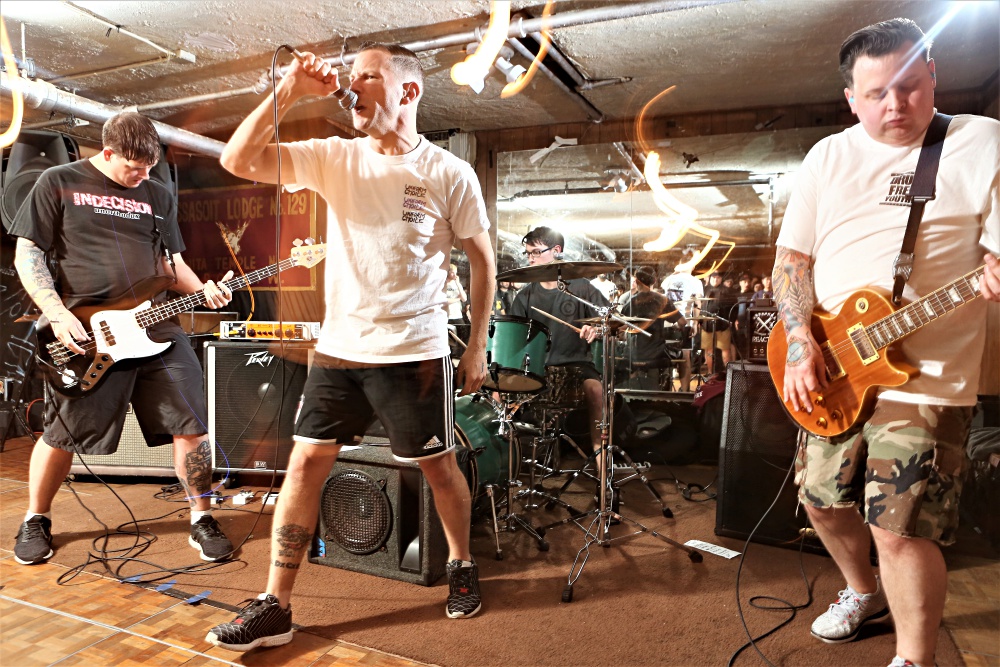 With a lineup of veteran hardcore musicians who have played in such bands as Go it Alone, Unrestrained, Fired Up, and Growing Stronger, Portland's Cutting Through is one of the newer bands on the esteemed New Age Records roster. Throughout the years, the California-based label has issued releases by the likes of Unbroken, Turning Point, and Strife, among other influential hardcore acts.
Having released their debut A Will to Change EP in 2017, New Age Records has partnered with Cutting Through again for a new 7" that will arrive next month. Today, I'm pleased to present "Just Won't Quit," a track from the forthcoming EP.
"The song is based off an idea that I try to live my life by," Cutting Through vocalist Mike Driggs says about "Just Won't Quit" and the inspiration behind his lyrics. "Its about surrounding yourself with people who bring out the best in you, who challenge you, and who live their life in the vein that I choose to. And that is one with a positive mindset. People that are not easily swayed, and who welcome a challenge. Ones that acknowledge that we all make mistakes, and that we can change the way we do things. By surrounding yourself with these people, you begin to learn empathy and see the world outside your tiny box. The more you surround yourself with others who share these thoughts, the more you can grow, and the more you can help others grow. In a time of divisive behavior, I think its really important that we learn and gain the ability to understand others, and reshape ourselves. The future doesn't have to look so bleak at times."

"Just Won't Quit"

Just wont quit
We just wont quit
Times on our side
And we will prevail

Expectations on your back
Dedication you must not lack
Here till the end
Positive minds win again

A crew with empathy
Standing true, no enemies
No egos, no attitudes
Well make a believer out of....

You can change your life
Make the wrongs right
First you must acknowledge
And then gain some knowledge

Theres no room for hate
We all must equate
Respect for those around you
Judgement from within

A crew with empathy
Standing true, no enemies
No egos, no attitudes
Building blocks from a better you
Cutting Through will head to Europe for the first time in April along with Spanish hardcore crew Appraise. Check the tour dates below and stay tuned to Cutting Through's Facebook page for more info on the band's upcoming EP release.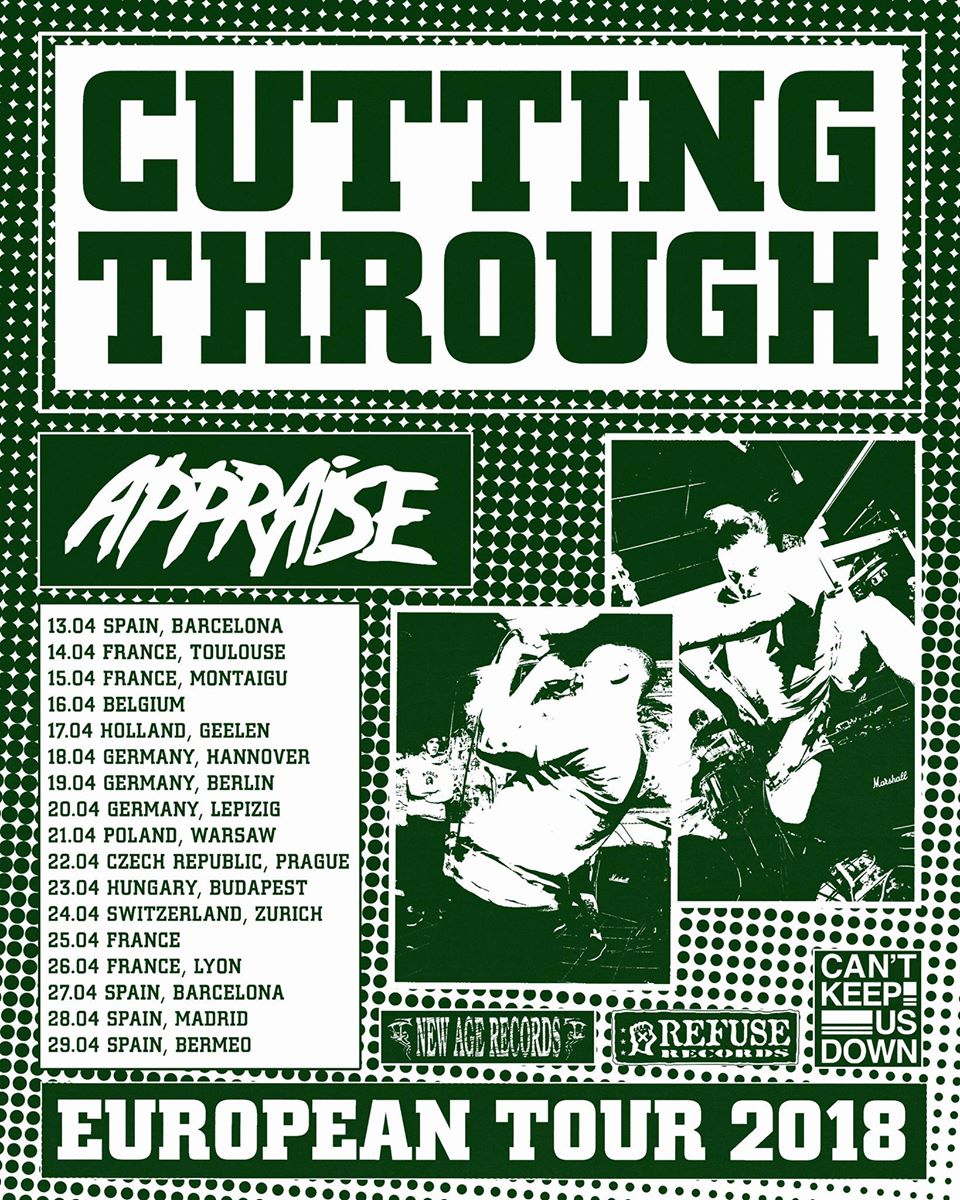 Tagged: cutting through