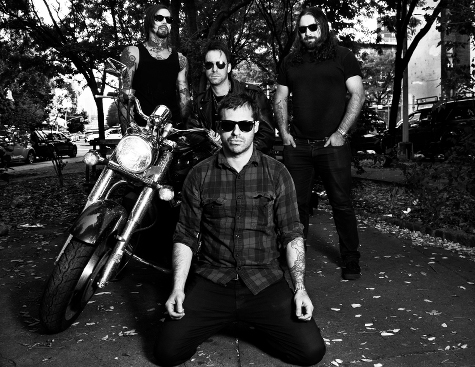 Curran Reynolds has been a longtime fixture in the underground music scene for years now. On the behind-the-scenes side of the business, he's been a publicist who has worked with the likes of Morbid Angel, The Red Chord, and Tombs. As a musician, Reynolds has held down drum duties in such bands as Today is the Day and Wetnurse. He was also the force behind Precious Metal, a weekly live music series in New York City that helped revitalize the metal scene there in the second half of the '00s.
Of all his work, Body Stuff might be the closest to Reynolds' heart. The solo project serves as a vessel for the NYC-based musician to indulge his various influences in the worlds of industrial, '80s pop, and post-punk. Composed in a house on a lake in Maine, Body Stuff 2 is a forthcoming EP from the project that brings to mind something legendary Long Island new wave-leaning radio station WLIR would have played in the late '80s.
In this exclusive premiere, we're thrilled to bring you the sonic unveiling of "World of Men," a track from the Body Stuff 2 EP, which will hit stores on November 4th via The Path Less Traveled Records.
Reynolds explains the inspiration behind "World of Men":
As a young kid, I was raised by my mom and my sister. There were some tough times. We were broke. We moved a lot. There was no father figure in sight. But there was a lot of love between us. For a few years in the late '80s, we lived in a house in the country in Maine, a mile down a dirt road, next to a blueberry field. My mom and I would split wood with an axe to heat the house. I was thinking back to those years when I wrote "World of Men." The song is a tribute to the women who raised me, and the life we had.
Body Stuff 2 is available as a cassette pre-order directly from The Path Less Traveled Records.