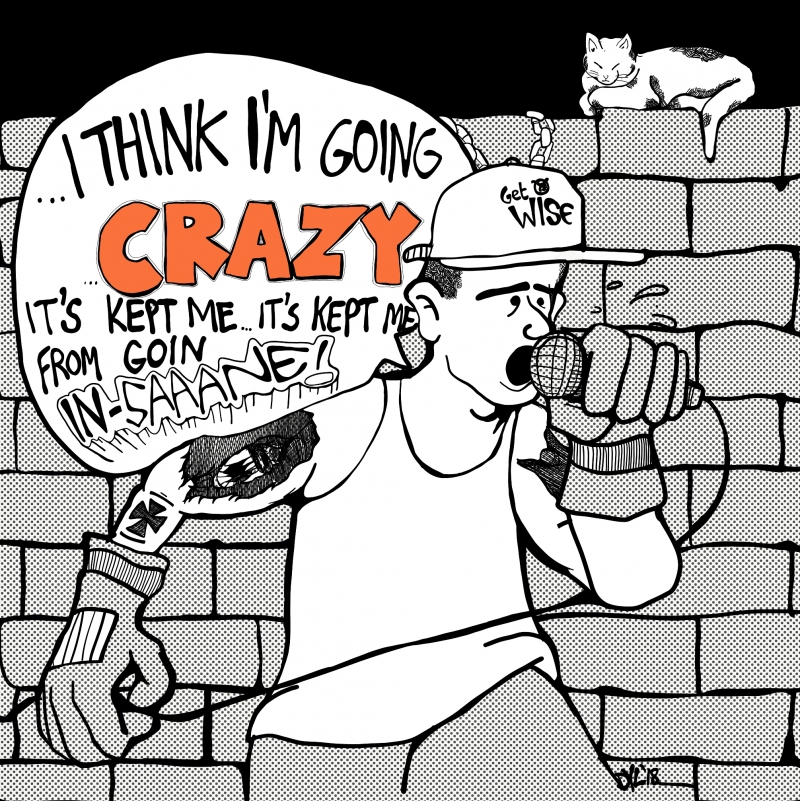 Raymond "Raybeez" Barbieri was raised in the Washington Heights section of New York City, a tough, working-class neighborhood that isn't going to be gentrified anytime soon. It's fitting since both Raybeez and the music he would create with Warzone mirrored the gritty, old-school spirit of his childhood stomping grounds.
His place in NYHC history was cemented before Warzone even existed. You see, Raybeez played drums on Agnostic Front's seminal 1983 EP, United Blood, a record that became a blueprint for an entire wave of hardcore. That said, the future vocalist wasn't exactly Mackie Jayson behind the trap kit. In a recent interview I did with Todd Youth (Warzone, Murphy's Law, FireBurn), he told me about playing with Raybeez in a short-lived band called Skinhead Youth. "He had played drums in Agnostic Front before that, but Roger told him that he should be a singer because he was a terrible drummer," laughed Todd. "Skinhead Youth was the first band Ray sang in, and I played bass, Big Al from Cause for Alarm on guitar, and Billy Psycho on drums."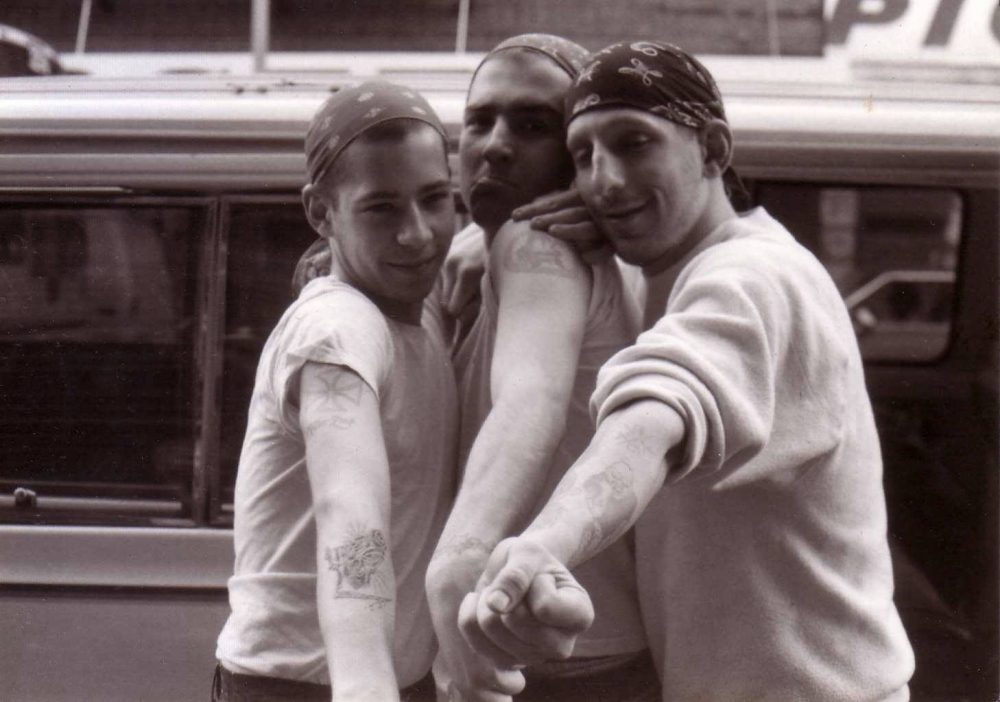 After playing drums in the band for a quick spell, Raybeez became Warzone's frontman, a role he was always destined to fill. The band's primal hardcore style was on display on their Lower East Side Crew E.P., a highly coveted title among record collectors to this day. Speaking of people with insanely great vinyl collections, Agnostic Front vocalist Roger Miret said this in a No Echo feature: "I met Raybeez at a Minor Threat show at Irving Plaza. He would eventually invite me to join Agnostic Front, and we became the best of friends until the day he passed. We lived together at (LES squat) Apt. X, on second street, seventh street and at the infamous C-Squat. Raybeez was a great friend, and was instrumental in building our scene. I miss him..."
Following the release of the Lower East Side Crew E.P., a revamped Warzone lineup recorded what would become their most treasured release: Don't Forget the Struggle, Don't Forget the Streets, their debut album. Featuring NYHC staples like "Intro Bust," "As One," "We're the Crew," and its anthemic title track, the 1987 album has been mined for inspiration from not only the hardcore community, but also the Oi! and punk scenes. You would be hard-pressed to go to a hardcore show today and not see someone wearing a shirt with the album's cover art on it.
1988's Open Your Eyes found Raybeez and the crew bringing more heat, with stompers like "Dance Hard or Die" and "Face Up to It." This is also the album where Warzone began to broaden their sonic approach, incorporating metal-tinged guitar parts into their arrangements. While some listeners reacted negatively to that aspect of the album, that didn't deter the group from exploring the hard rock side of the musical spectrum on their next full-length, much to the dismay of 99% of their fanbase.
In a 2016 No Echo feature titled "When Hardcore Bands Went Hard Rock," I said this about the ill-fated album: "The record found the NYHC outfit sticking to a mainly mid-tempo style of rock that felt flat no matter where they took the arrangements." Since this is a tribute piece to Raybeez, I won't spend any more time on Warzone (the album), but let's just say that it was a huge misstep for the late singer.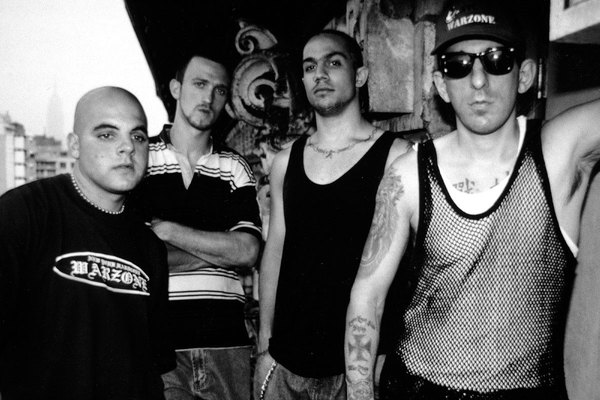 After some time away from the studio, Warzone came back in the early '90s with a new lineup and a back-to-basics sound during a run on Victory Records. Recorded by the one and only Don Fury (Judge, Quicksand), 1994's Old School to New School was largely a covers collection of classic hardcore songs from the prior decade, including gems from Youth of Today, Cause for Alarm, and Urban Waste, and new versions of Warzone tracks. The band also hit the road and played everything from VFW halls to bigger clubs and festivals.
The next few years were busy for Raybeez and company, releasing two studio albums, and some other assorted recordings, plus a steady schedule of shows. 1996's The Sound of Revolution even saw Warzone bringing in Bad Brains guitarist Dr. Know to produce the sessions, a job he also took on for their Open Your Eyes full-length. For their final album, 1997's Fight for Justice, Victory Records founder Tony Brummel oversaw the project.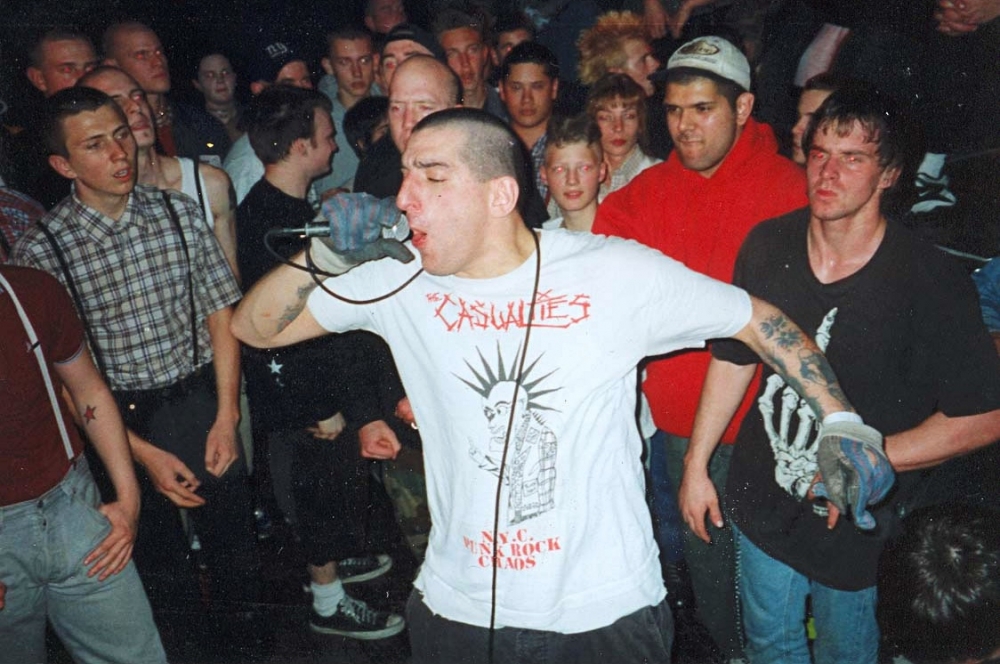 Sadly, any momentum Warzone had built up through their Victory releases and touring came to end when Raybeez — a US Navy veteran — tragically passed away in a VA hospital while being treated for pneumonia.
On Oct. 21, 2017, a tribute concert was held in the Lower East Side's Tompkins Square Park, closing with a set featuring musicians from such bands as Murphy's Law, Agonstic Front, Gorilla Biscuits, and Madball performing songs from the Warzone catalog. It was a beautiful display of admiration for one of the most influential figures of NYHC.
Tagged: most influential figures of nyhc, warzone