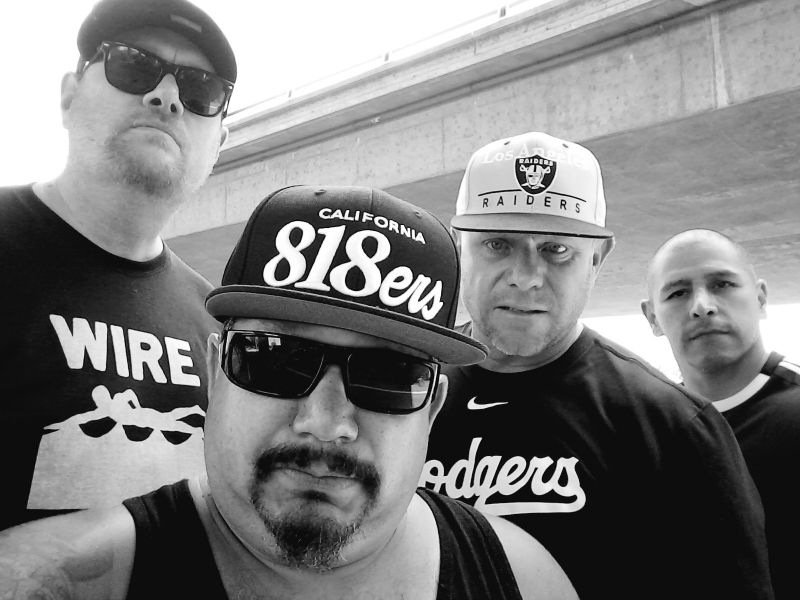 You might remember when I previously wrote about NonCon on the site earlier in 2017. For those of you who aren't familiar with the band, NonCon features vocalist Joey Fuchs (Bloodcum), drummer Chris Avilla (Public Nuisance), bassist James Morris (.downset), and their newest member, guitarist Edgar Calderon.
Released back in March, the band's self-titled debut album was issued by Irish Voodoo Records, a label known for such acts as Longwest War, Done Dying, and Concrete. If you dig bands like fast-paced melodic punk in the vein of Good Riddance, Millencolin, and H2O, NonCon have you covered.
Today, I've partnered with the group to bring you the video premiere of "Lab Rat," an anthemic jam from NonCon. The video coincides with the wider digital release of NonCon's full-length.
"I think 'Lab Rat' illustrates a feeling at least in my generation, that there's been a sea change in a the ways we are medicated," says bassist Morris, who also directed the new video. "The tone of the song and video underscores the mistrust that we have regarding those who should have humanity—not outrageous profits as their bottom line. To us, It seems that with the onset of so many new 'conditions' and 'syndromes' that the answer has been to re-up on the dumbing down, the nullifying of a generation regarding what is going on with their health."
"The band has family members that wrestle with the task of asking the question: 'is this (prescription) just a bill of goods that I'm being sold, or is all this new medication actually going to help.'"
Morris continues: "When people are making a profit off of your malady, without any real answers in terms of causes, or and end game as far as a solution is concerned, I think we have a right to feel like lab rats. When a whole new generation is being poised to become an even bigger cash cow for big pharma, then one must pause as much as one is able, and really be their own advocate."
"As the Director, 'Lab Rat' was really fun to make because we shot 95% of it on Super 8 film, so I had to really block out the scenes in terms of verse, chorus, solo etc. The awesome folks at 320 Productions were timing by each foot of film. Typically it was 'We have X amount of film, so that's 30 seconds for the first verse.' That really put the emphasis on getting things right the first time because we often only had one take."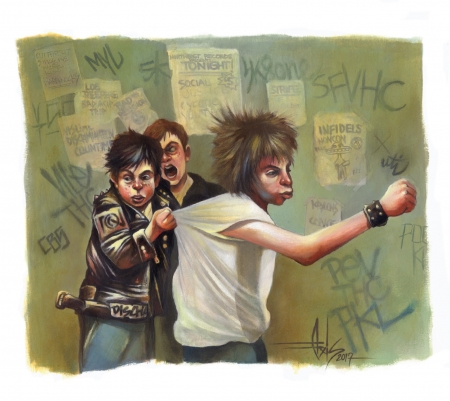 Follow NonCon on Facebook and Instagram. You can pick up the CD version of NonCon from RevHQ, and if you prefer digital, you can grab that on Amazon.