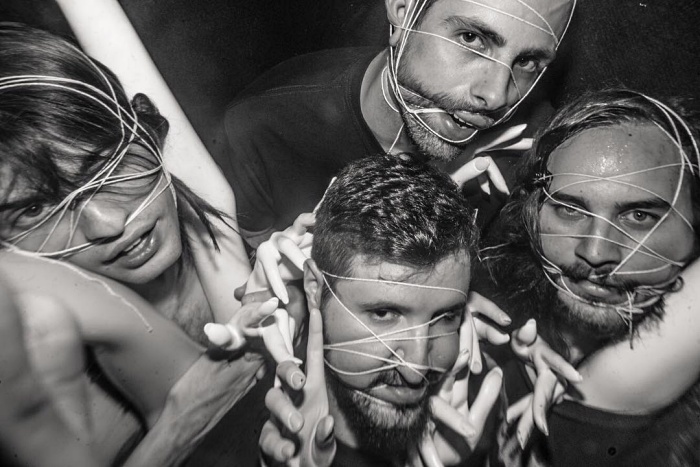 I was lucky to come across Malevich when I did at Saint Petersburg, Florida's aptly named Lucky You Tattoo. With the band having been added to a stacked bill, I knew I was in for a treat.
Having formed in 2016 and settling on their current lineup about a year later, Malevich is comprised of 4 parts: Josh on guitar, Connor on guitar and vocals, Sasha on drums and vocals, and Daniel on vocals and bass.
The band, named after Russian artist Kazmir Malevich, hails from Atlanta. The painter's most popular piece, The Black Square, is commonly considered an anarchist symbol. This gives nod to the philosophies underlying the band which seems to, through lyrics, vehemently reject the unjust. The selection of such a namesake suggests a squad who is not afraid to do their research.
With three singers, the band's live show is a unique and interesting watch. In addition to skillfully handling their instruments, the crew is a full set of showmen. Each seeming more comfortable than I could ever imagine being on stage.
Drawing from genres like death metal, sludge, and screamo, referring to themselves as "grinding blackened angst" seems fitting.
The music is harsh and heavy, the stuff you might play to make your mom nervous. While some songs come fast and vicious, others like "Distended Empire" are exquisite and melodic. This juxtaposition not only showcases a diverse skill set but feels intentional and smart.
With three releases Only the Flies (2016), Split with Iron Gag (2018) and Our Hollow (2019) Malevich can be found on Spotify, Bandcamp and beyond.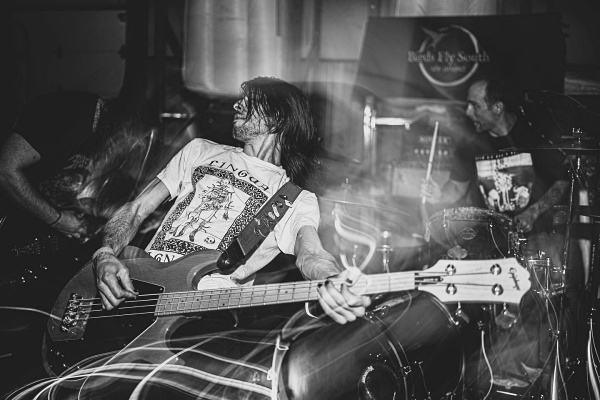 I strongly recommend though, seeing them live. In addition to a great set, offstage the crew is friendly and bright. A short time with them led to thoughtful and deep conversations on varied and interesting topics. One might not expect professors of such heavy sound to be warm and welcoming, yet southern hospitality prevails.
If you are looking to see them live, you're in luck. The band is kicking off a massive East Coast tour with an upcoming show March 14th in Atlanta with Portrayal of Guilt, Slow Fire Pistol, and In Memories. The band will then travel north as far as Canada before returning to their home in the south.
Stay updated on their most up to date musings on the Malevich social media pages (Facebook, Instagram) and if you do see them, tell em Bateman sent you.
Malevich tour dates:
3/14 - Atlanta, GA @ The Bakery
3/27 - Athens, GA @ Caledonia Lounge
4/17 - Atlanta, GA @ Food Court ("Feral" Art Exhibition)
4/18 - Gainesville, FL @ 352 Fest
4/19 - Columbia, SC @ New Brookland Tavern
4/20 - Richmond, VA @ Crystal Palace
4/21 - TBA
4/22 - Baltimore, MD @ Holy Frijoles
4/23 - New Brunswick, NJ @ Mum's
4/24 - Wilkes-Barre, PA @ Karl Hall
4/25 - East Hampton, MA @ The Flywheel*
4/26 - Sherbrooke, QC, Canada @ Bar le Magog
4/27 - Ottawa, ON, Canada @ TBA
4/28 - Montreal, QC, Canada @ Barfly
4/29 - Providence, RI @ AS220*
5/1 - Brooklyn, NY @ Gold Sounds
5/2 - Philadelphia, PA @ Century
5/3 - Raleigh, NC @ The Bunker
***
Donate a few bucks to help with No Echo's operating costs:
Tagged: malevich