A few weeks back on the site, we introduced you to Vanguard, a new band with a stylistic direction firmly footed in the metallic hardcore spirit of the '90s and early '00s, but it's their lyrical message that they truly want to hammer home.
"Knowing that we wanted the project to be very openly, aggressively (to the point of militance) vegan and leftist in lyrical subject matter," their singer told No Echo, "I was able to address several subject within that framework that I feel don't get talked about enough in the world of hardcore (and even more broadly in general)."
With one track ("To Suffer") already out, Vanguard is gearing up for the release of their debut EP, Rage of Deliverance, with a new song called "Detach," which you can soak in below:
Vanguard's vocalist told No Echo the meaning behind his lyrics to "Detach":
"The sad truth is that our culture was built, and still heavily relies, upon the systematic murder of literally millions of animals on a daily basis.

"Humanity loves to tout our capacity for intelligence, especially when it comes to accomplishing our goals utilizing innovation and imagination, and collectively molding society and the world around us to our whims, but the question remains: exactly how intelligent can we be if we can't accomplish our goals without stepping on the throats of our animal neighbors and family to do so?

"How truly barbaric, unsophisticated, and ultimately prideful for us to hold ourselves up above the rest of the animals on this planet when we have depended on their sacrifice for us to have obtained that position?

"The reality is that now, with technology and innovation being what it is, we have the ability to put an end to this dependence now and forever. The leaps and bounds made in terms of food manufacturing, materials manufacturing, etc. now allow us, as a species, to live our lives completely without the exploitation of animals. With this being the case, it is now more than ever time for us to detach ourselves from our previously inhumane habits and move forward into a vegan future, for the animals, for ourselves, and for the planet."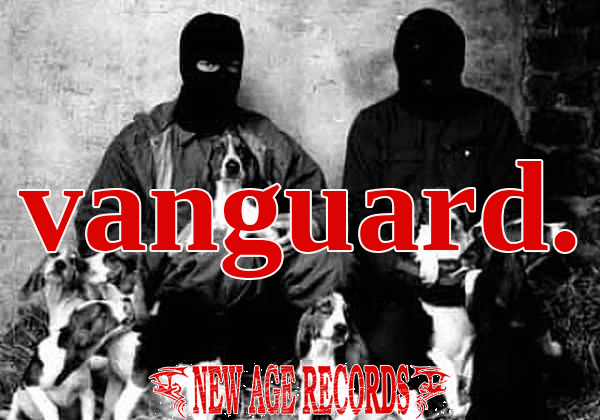 Rage of Deliverance will be out this fall via New Age Records. Pre-order the vinyl version here, and Bandcamp has you covered if you prefer digital.
***
Donate a few bucks to help with No Echo's operating costs:
***
Tagged: vanguard