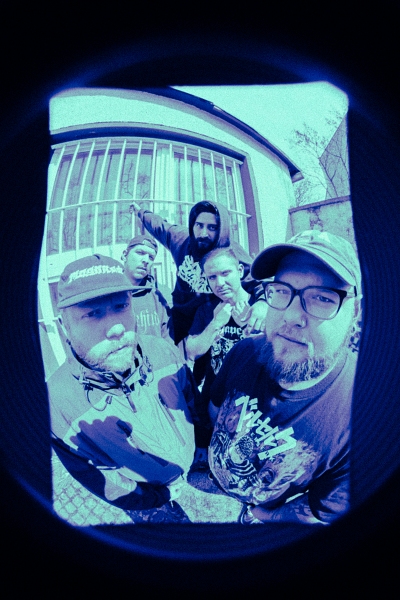 Dagger Threat is a band that formed out of the hardcore scene in and around Hamburg, Germany.
"We started playing our first shows in early 2016," vocalist Tim Rogler told No Echo via email. "Sascha (drums), Dennis (guitar) and I were in a band before and we've known Nico (guitar) and Fynn (bass) from the local shows. We had three demos ready and built our first EP from that. So far, our catalog consists of three EPs and two LPs."
The latest Dagger Threat release arrived in stores last month via the 4-song EP, Unchained, and no, there's no Van Halen cover anywhere to be found.
"We played our first EU/UK tour in the beginning of May for 20 dates and we wanted to put out another release as a promo for this run. We had four songs almost ready so we decided that we put out another EP in the beginning of February," Tim wrote the site.
"We hit up Boogie Park Studios in Hamburg (shoutout Alex and Denny) and recorded Unchained on Easter weekend, which turned out just how we wanted it to be: something simple, but heavy and raw with all the facets of our sound."
No Echo asked Tim about Dagger Threat's musical inspirations:
"Our main influences are drawn from hardcore and the '00s nu metal wave. Names would be Hatebreed, Slipknot, Korn, etc. Basically, Joey Jordison grooves, Jasta hooks with Knocked Loose breakdowns, and some samples like you would hear in a Code Orange song. It's a wild mix for sure but we figured our own style with those elements over the years."
No Echo also asked the vocalist about the lyrics on Unchained to get some more insight. "Our last output before this EP was an LP called, Weltschmerz, which was way more modern in the sound and the lyrics were basically based all around the term 'World Pain' and dealing with your own demons. The songs were very angry, melancholic and frustrated but at the time we felt, we needed to get rid of something.
"Unchained is now kind of a follow-up but only in a way that we kept the anger and the aggression. I always write my lyrics from an ego perspective and now I'm done with pointing the finger at myself.
"If hardcore taught me one thing over the years, it is that you can be angry and depressed and lonely for some time, but in the end, life has to go on and no one will help you out but yourself. Chin up, fists up, and find a way for a life worth living."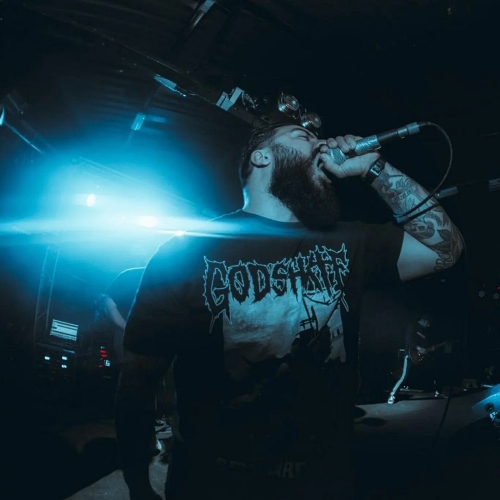 Closing out our conversation with Tim, we asked him about the hardcore scene that Dagger Threat is part of back in Hamburg. "Germany and its surroundings in general are in a very good place right now. There are bands coming up from every end of the country and many promoters and crews who are putting up shows and festivals creating a cool scene and we're happy to be a small part of it.
"On to the name dropping: Lifecrusher, Soulprison, Peace of Mind, Torch It, Slow Burn, Harm/Shelter, Haywire, Force of Denial, Second Sight, Tombflower, Ghetto Justice, Swoon, Wrecked Culture, Deconvolution, and many more!"
***
Unchained is available now via BDHW Records.
Hit the Dagger Threat Linktree to find all of their social media pages.
***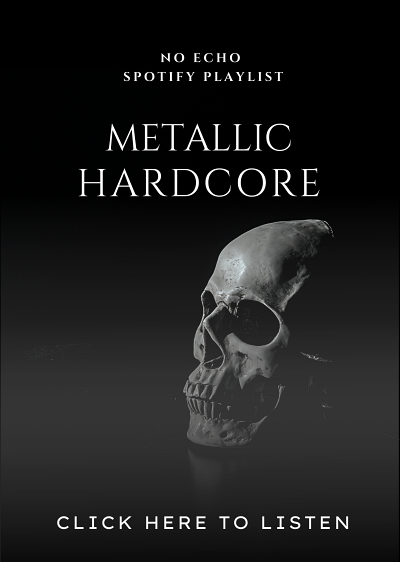 Tagged: dagger threat