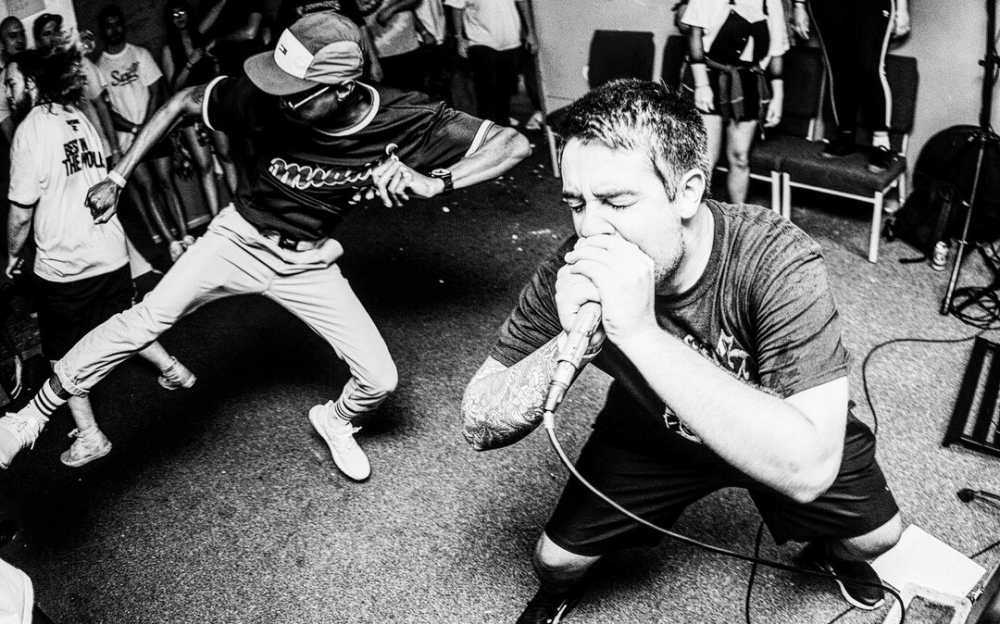 More and more, underground music acts are going the truly DIY approach and releasing their own material. Jacksonville, FL crossover crew Mindfield are no exception. "We chose to release it ourselves for a couple reasons and I think for now the choice we made is in our favor," says drummer Trevor Bacon when I ask him why his band is releasing their new EP, Void of Illuminance, on their own. "Our guitarist, Robert Kotlinski, engineered and mixed the whole EP and that really helped us with costs and such when it came to the biggest chunk of money we spent on the new material. Maybe further down the road something will come up that will be what we're looking for, but for now we chose to self-release and I think it'll show what we can do with just ourselves and a lot of drive."
In terms of lyrical content, Void of Illuminance is a bleak affair. "Some of the topics range from corruption of religious values/morals to self-isolation and how much of a revolving door your sanity can be from day to day to struggling with depression and anxiety. A lot of topics we feel like more people nowadays are going through more and more often than we'd like to admit," Trevor tells me.
Stream the entire Void of Illuminance EP below:
The cover art for Void of Illuminance is a nightmarish vision created by acclaimed artist Yudah Saputra. "We've all been fans of Yudah's work for a while and knew he could really capture the essence of the lyrics and feel for the new material. He's done a lot of insane pieces for a plethora of bands we all love such as Homewrecker, Rhythm of Fear, and Lowered A.D. He worked closely with our singer, Nick [Troupe], encompassing a lot of topics from the lyrics and personal things he wanted to showcase in the piece and we couldn't be more excited with how it turned out."
I've noticed a ton of great music coming out of Mindfield's homestate of Florida, so I ask Trevor for his thoughts on the current scene there. "You can find something in every single nook and cranny of this sweltering hellhole. From Jacksonville to Tampa to SFL, there's a little something for every one no matter your taste. Check out Rhythm of Fear, Yashira, Axis, Three Knee Deep, Day By Day, Deflect, Gouge Away, Six Paths, Control System, Point of Contact, Ecostrike, Bloodbather, Age of Misery, Saul, Engraved, and Bind."
Mindfield's Void of Illuminance can be downloaded on their Bandcamp page and if you want a physical copy, head to their online store. Follow them on Facebook, Twitter, and Instagram.
Tagged: mindfield