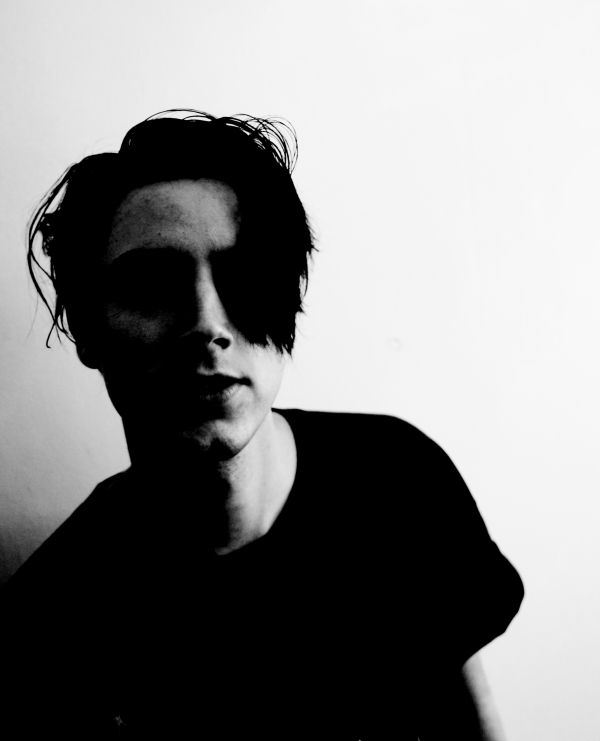 Andy Wilcox is a 26-year-old photographer based out of Minneapolis, MN who loves documenting the hardcore, metal, and punk scene. You might have seen some of his work on social media as of late, I know that's where I first came across it.
Meet Andy in this new Photographer Spotlight piece.
Where were you born and raised, and were your parents into the arts?
I was born in a small town in Wisconsin and moved to Minneapolis in 2010. I grew up listening to classic rock (Hendrix, AC/DC) from my dad and disco music (Earth, Wind and Fire, KC & the Sunshine Band) from my mom, so it was a weird melting pot of influences. My parents were not obsessed with music like I am, but were always supportive. They bought me my first guitar in 9th grade, took me to my first Hot Topic, and my dad gave me his dad's old Konica 35mm film camera. I don't think he ever realized I'd be using that 50-year-old camera to take pictures of punk and metal bands in basements.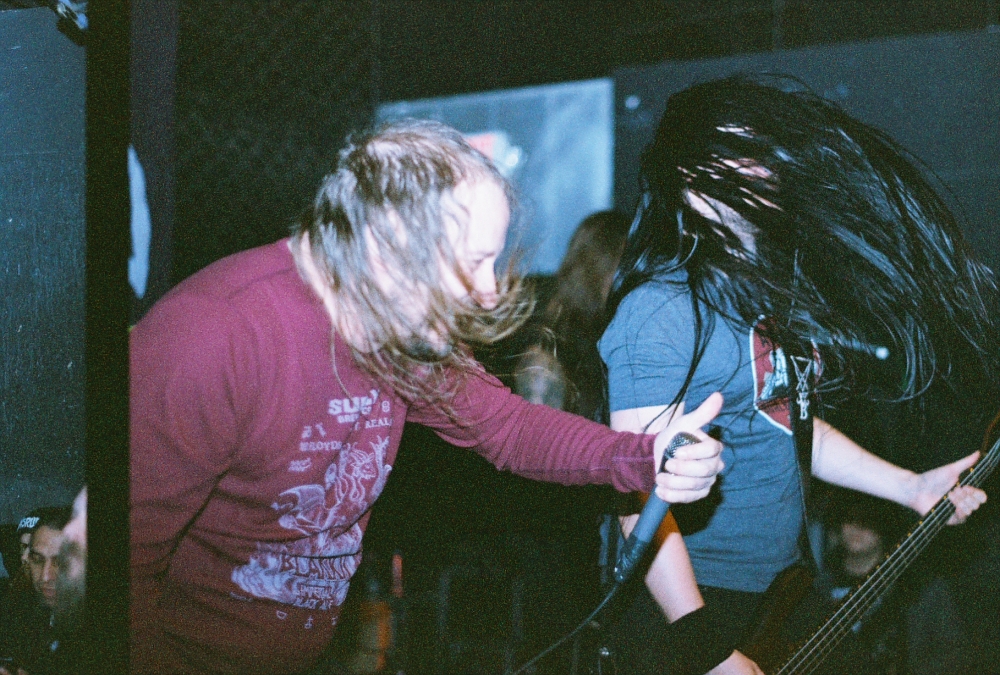 What came first, your love for music, or your love for photography?
Definitely my love for music came first. I've been obsessed with music every since in 4th grade when I was given Linkin Park's Hybrid Theory album and would turn it down when they swore or said "shut up." It's ridiculous to think about things like that now, but I was drawn to that sort of aggression and that almost "forbidden" type of music at a young age.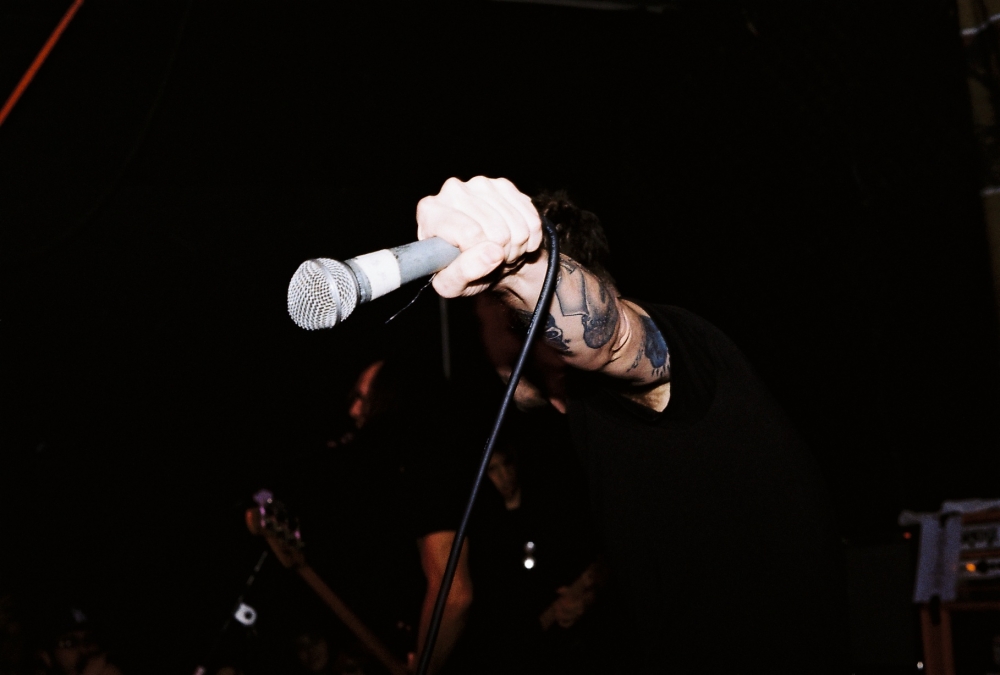 What was your first musical love?
The first time I fell in love with music was probably when I heard Black Sabbath's Paranoid front to back for the first time. The opening of "War Pigs" with the air siren scared me. I was given a burned copy of that CD in 7th grade. From there I went into heavier music. I transitioned into Pantera, Avenged Sevenfold, and Norma Jean-type stuff. From a small town in Wisconsin my music exposure was always very funneled. I was only exposed to what my friends were listening to at the time, what trash was on the radio, or what local bands I could go see. Eventually I started paying attention to what band shirts the bands I went to see where wearing and started from there. When I moved to Minneapolis that was when I really got to see the diversity.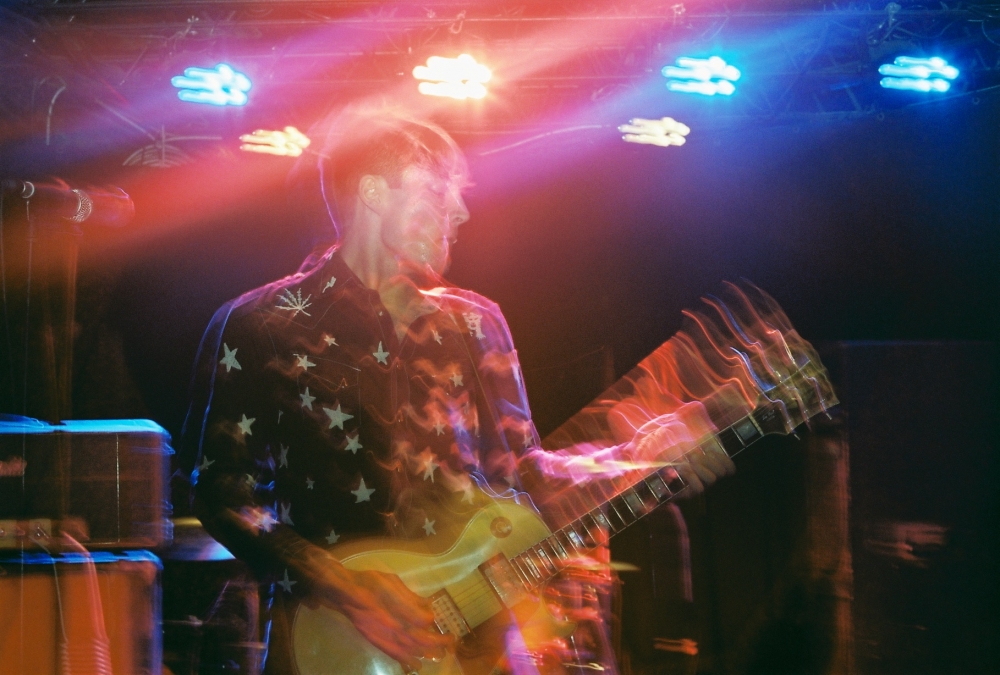 Who were some of the photographers you looked up to during your formative years?
The local photographer Adam Degross was a huge influence on me when I started shooting shows. He captured the type of pictures that I wanted to take, full of energy, darkness and aggression. Where everything in one frame is kinetic. I also was really drawn to street and war photography, photographers like Henri-Cartier Bresson and Frank Capra. I think they capture humanity at a very raw level.
What is your camera and post set up?
Right now I only shoot film. My main camera is a Pentax Super Program and an Olympus Stylus Epic for a point and shoot. I don't alter my pictures all that often, I like to keep the feel of film.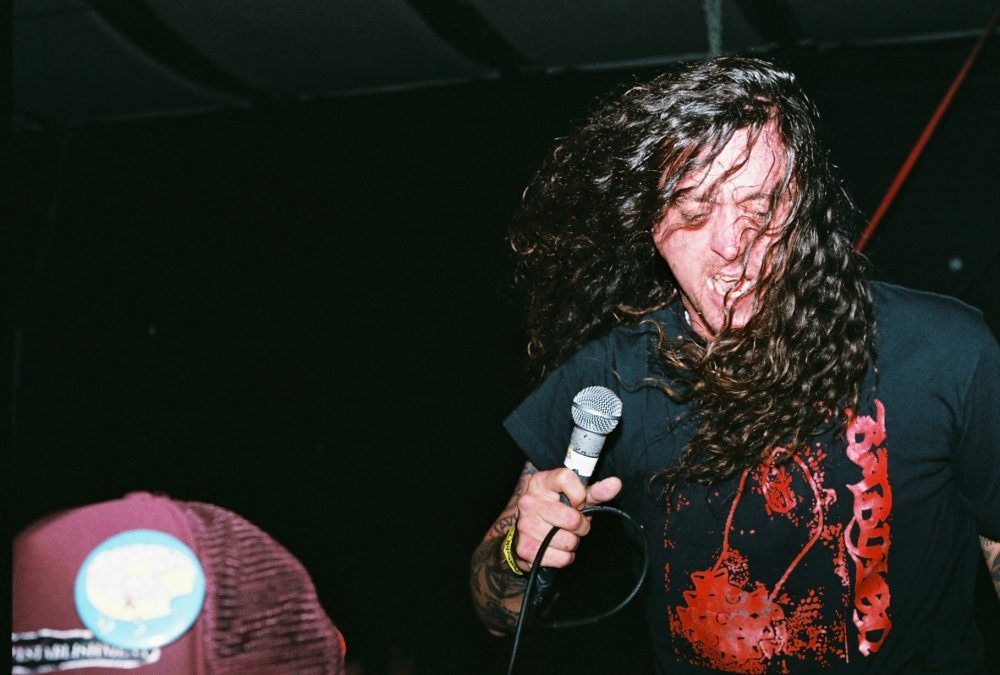 In terms of your non-musical photo work, what kind of stuff do you do?
When I am not shooting shows I am usually trying to take pictures of things that are visually striking. Weather it be a landscape, city scape, or person. Most of the time I shoot cities that I go visit. New Orleans, Portland, Seattle, Salem, and Chicago are some of my favorite places to shoot.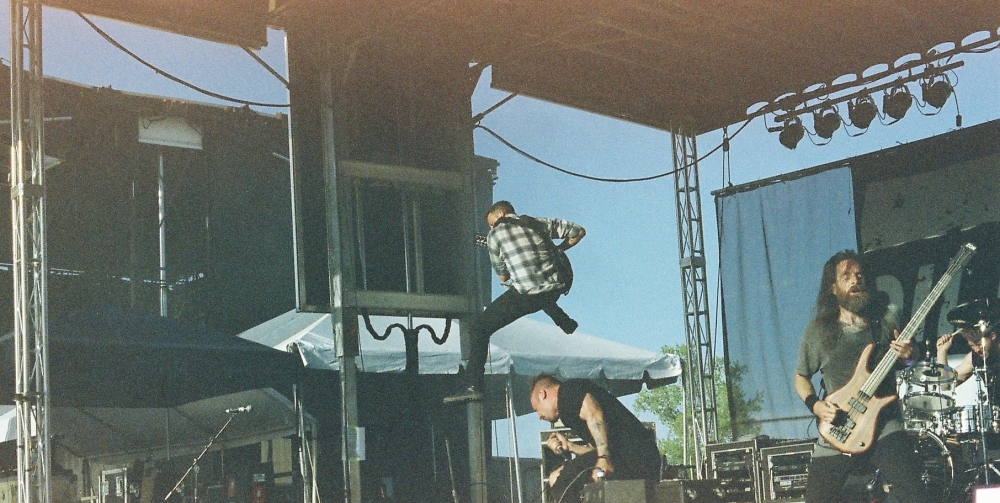 Who are some of your favorite bands to shoot?
Shooting The Dillinger Escape Plan was absolutely wild. Even at a festival setting they went insane. Shooting Trash Talk is also super fun because the crowd is always super receptive to them. Every Time I Die always kill.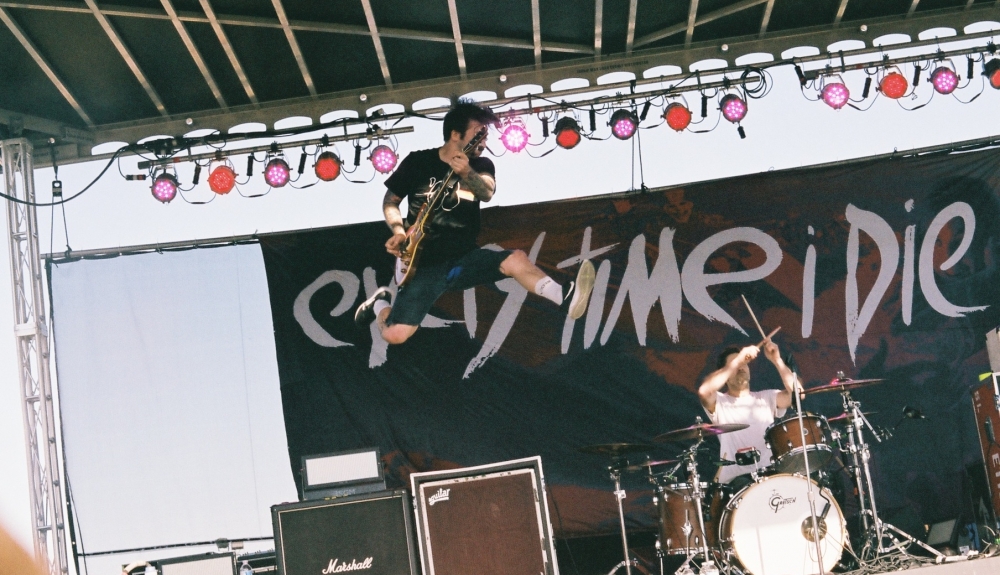 If you could go back in time, who are some bands that you would have loved to shoot?
There are so many. Shooting The Doors at their height in the '60s would have been amazing. Being at any of the early Sub Pop shows in the late '80s, early '90s, early '90s Rage Against the Machine, mid-'90s Manson. Late '90s, early '00s Converge and American Nightmare would probably be at the top of my list, though.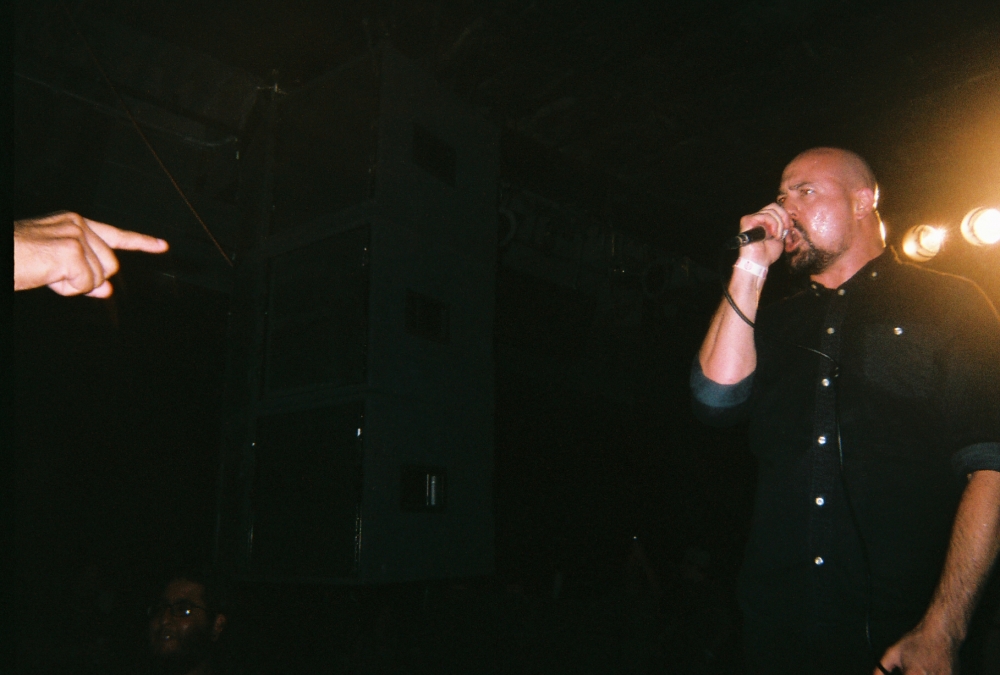 What are the toughest aspects to shooting live shows?
Shooting only in film poses quite a few problems when it comes to live shows. So many shows are so dark that often I am forced to use a flash which I'd rather not do, I think it can disrupt a band. But retaining sharpness in low light is probably the toughest aspect of shooting film at shows.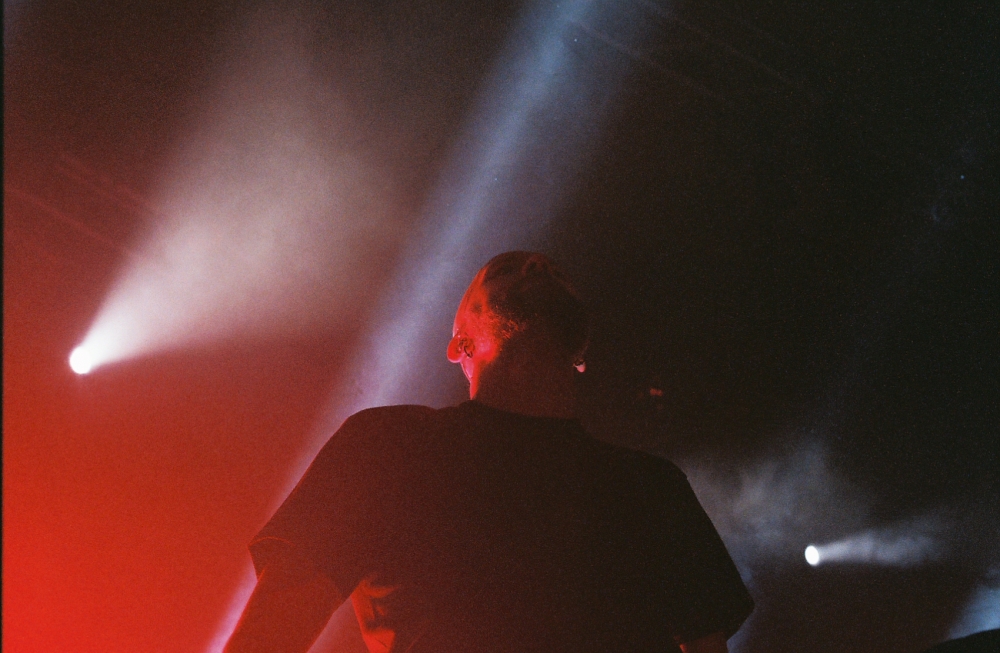 Tell me about some newer bands that we should all be on the lookout for.
Vein is making straight up insane music. I'm also super into some of the new Dark Descent records bands like Spectral Voice and Ascended Dead. Yautja is amazing. Minneapolis also has some great local bands right now like Ex Nuns, Sunless, and Wanderer.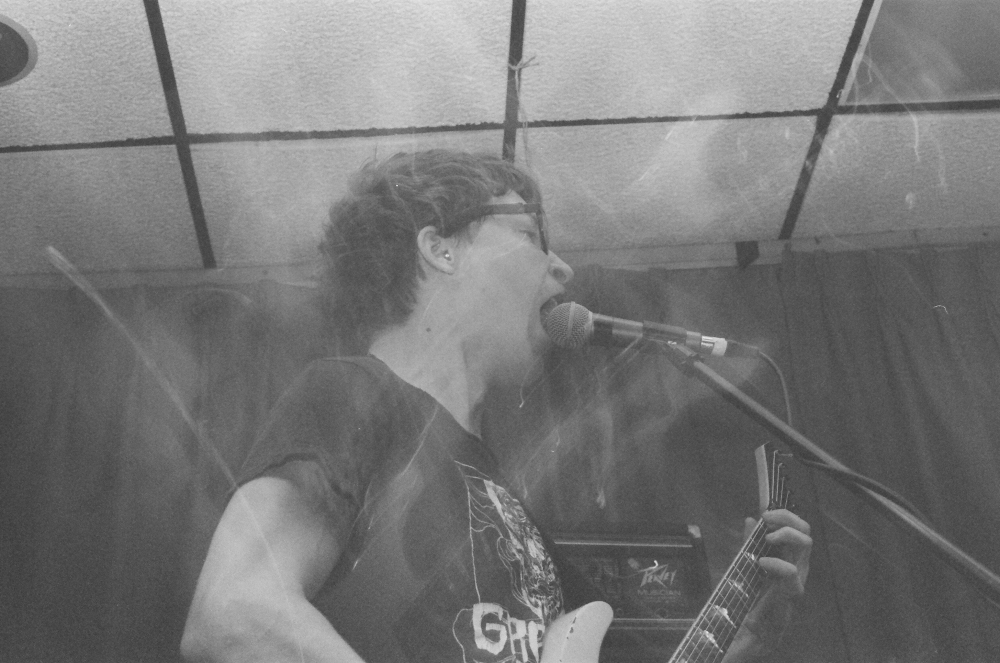 Who are some modern-day photographers that you admire?
Reid Haithcock is probably the best film concert photographer in the game currently. I also really dig Lucas Anderson, Michael Watson, Angela Owens, Adam Degross, Errick Easterday, and Jerry Guzman for concert photography.
If you had to pick one of your photos that best encapsulates why you love shooting bands/artists, which one would it by and why?
I think this picture of Full of Hell from early 2017 is a perfect summation of the type of photography that I love, tons of emotion and energy.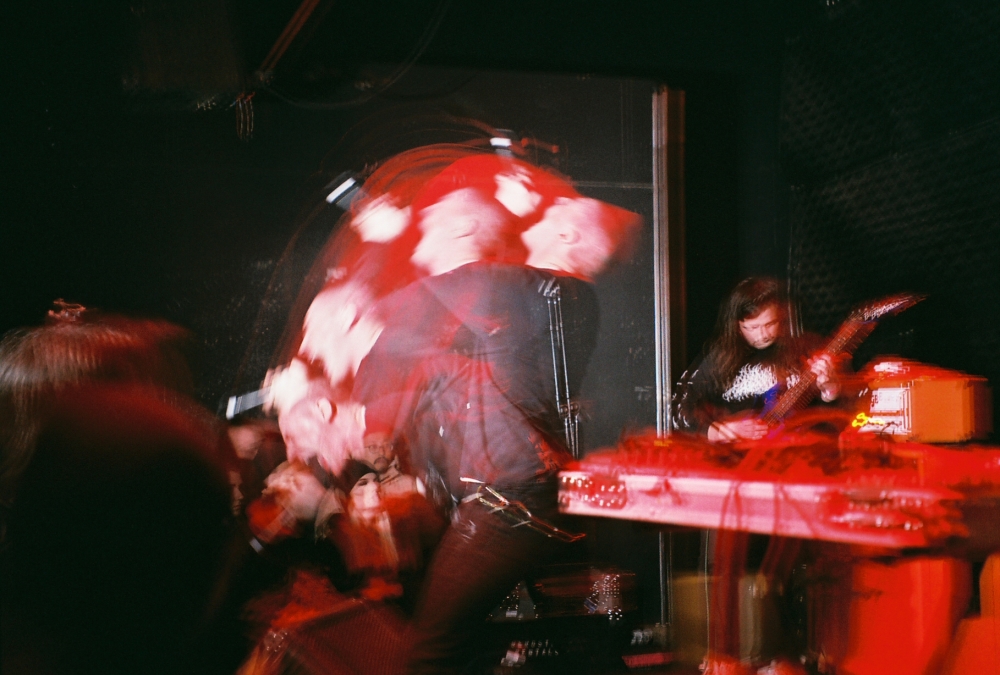 ***
Make sure you follow Andy on Instagram to see more of his work, and you should also check out his photo zine, My Unsaid Everything, which is available here.
Tagged: photographer spotlight