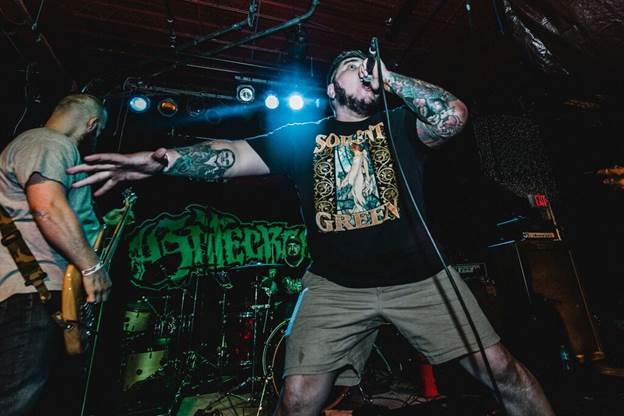 At this point, I have lived most of my life in Arkansas. I moved here as a kid from Los Angeles, CA. It was quite a stark culture shock which caused me to spend a lot of my teenage years absolutely resenting this place. I have since grown to appreciate and love it, but growing up I felt like I didn't belong here and I despised a lot of the narrow-minded and stubborn beliefs that are very prevalent in this part of the country. It took me a few years but I was able to finally discover the metal and hardcore communities here and soon found that there were others like me, others who felt like they didn't belong and others that were able to find solace in hardcore, punk, metal, etc., and use that a source of escapism.
I want to shine a light on newer/lesser-known Arkansas bands, bands that have very recently released music, or bands that are still very active. Based on those criteria there are a few obvious bands (some of my favorites actually, not just from Arkansas but favorites in general) that I won't be mentioning like Living Sacrifice, Rwake, Pallbearer, or Burned Up Bled Dry. All great bands, but I want to bring some attention to some workhorse bands in the area that might not be known outside of this area of the country. There are plenty of great bands in Arkansas doing awesome things, so here are the first 5 that came to my head.
Deadbird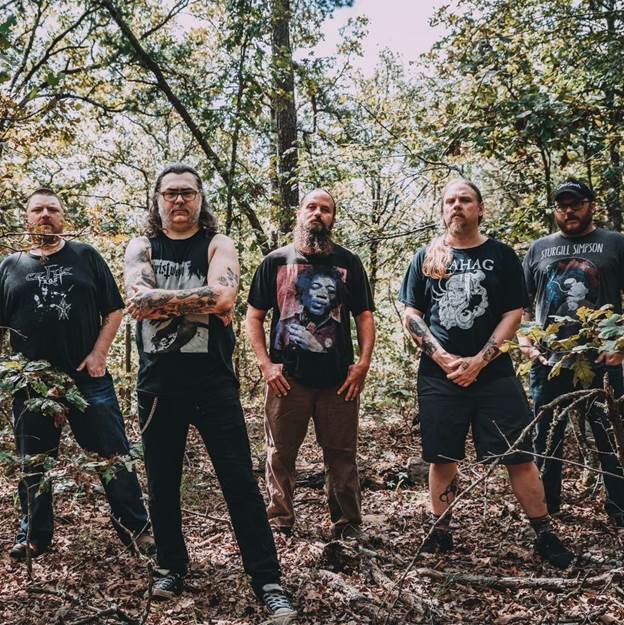 The phrase "your favorite band's favorite band" gets thrown around a lot. Few bands can actually legitimately make that claim in the same way Arkansas' own sludge lords, Deadbird could. Somewhere between sludge and doom, you'll find Deadbird's thick, driving, syrup-laden riffs. Their two previous records, 2005's The Head and The Heart and 2008's Twilight Ritual are absolute masterpieces in the world of the slow and heavy and have garnered Deadbird an almost cult-like following. Recently resurrected from an extended hibernation, it was announced that the highly anticipated third Deadbird LP (and potential metal AOTY contender), III: The Forest Within the Tree, will be coming out Oct. 12 on 20 Buck Spin (a label that has been putting out some of 2018's most exciting metal records). I'm sure it'll be chock full of driving riffs and that signature Deadbird somberness we have all come to love. A decade removed from their last LP, I feel like III is going to be worth the wait. Prepare yourselves.
I Was Afraid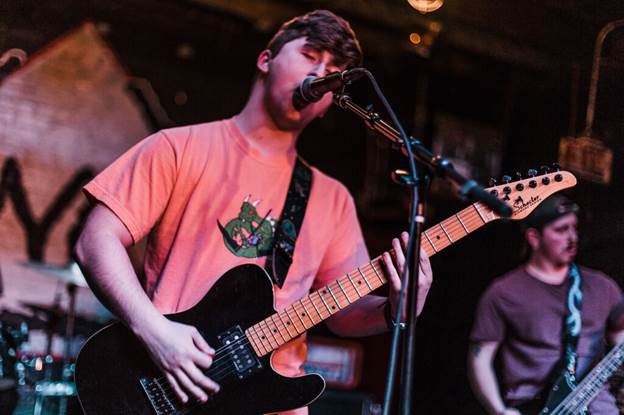 I Was Afraid is often described as "space rock" which probably makes no sense until you hear them. Take a pinch of shoegaze and a pinch of grunge with (sometimes) chunky yet (always)atmospheric guitar riffs, some spacey vocals and you have a rough description of the I Was Afraid sound. Think Failure and Hum combined with elements of those slower Deftones songs. They are by far the hardest touring band on my list. There is a good chance they have played near you at some point in time and if you missed them, shame on you. Their most recent release, Lonely Frontier, is 4 tracks of '90s-inspired catchy, albeit gloomy, jams that are almost hypnotic. Their previous record, Endless Ecstasy, is just as good. If you've got an itch for dreamy, grungy, atmospheric rock that's got hooks but radiating with melancholy vibes at the same time, look no further.
No Remorse (Little Rock)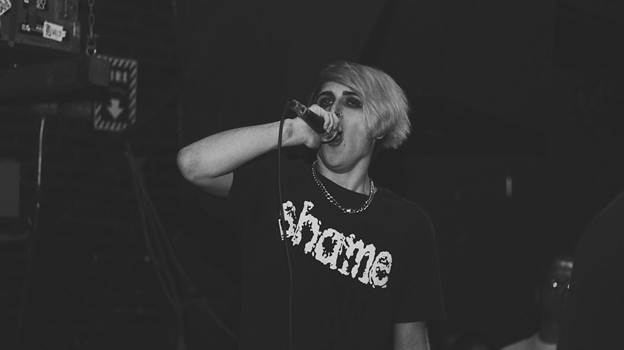 In regards to my local scene, few things make me happier than seeing new hardcore bands started by younger kids. No Remorse (Little Rock) is the youngest and newest band on my list. Previously featured on No Echo, NR dropped a crushing debut EP a few months back that is oozing with Disembodied/Martyr A.D. vibes with a little bit of death metal flare thrown in the mix. They have a live show that's equally as hard. Even though that EP just recently dropped, they're already working on new material and really starting to carve out their groove and carve out their style. I'm excited to see what they do next.
Colour Design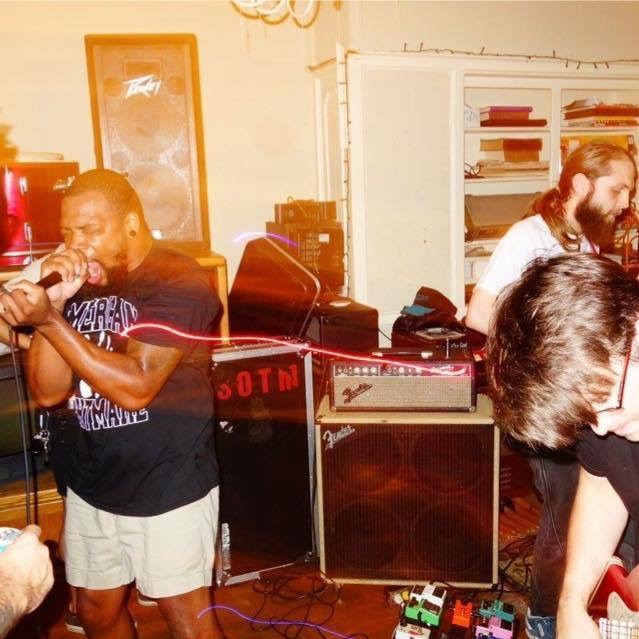 Colour Design plays a style that's tough to pin point. While there are elements of shoegaze, elements of 90s alternative, and even elements of post-hardcore, they have a sound all to their own. Their most recent release, They Don't Exist, is filled with soaring guitar parts and haunting melodies. That, combined with the production, makes this record sound huge. The slightly harsh vocals bleed with sentiment and when they are laid over the almost soothing instrumentals, it provides a really unique and awesome dynamic. The record is like a roller coaster of emotion, balancing songs that almost exhume optimism with others that are downright mournful. Colour Design's unique execution hits all the right spots.
Sumokem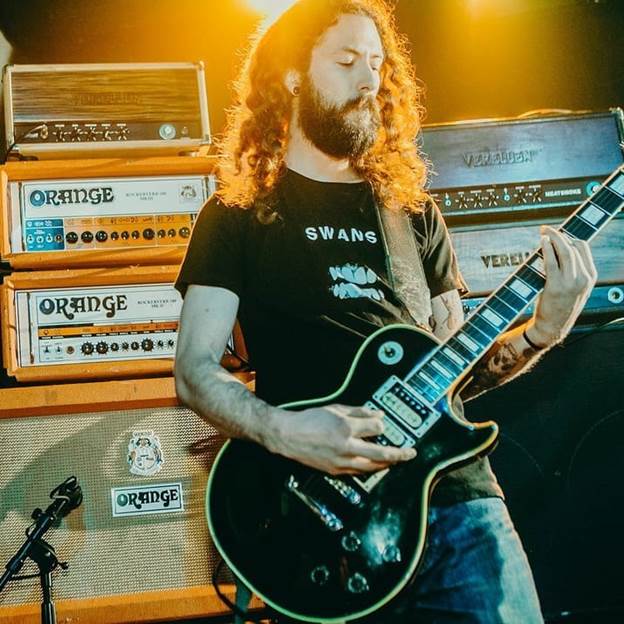 Sumokem is sludge, doom, and a little bit of their own flavor thrown in and cranked to 11. I've listen to The Guardian of Yosemite LP multiple times, but each listen through is like a different journey. You know when you watch a movie multiple times, but each time you notice a new little detail that you haven't caught before? It's like that but with a metal record. The attention to detail they have when it comes to laying out a track is unreal. The way each track unfolds, I feel like each song tells it's own story. They are able to balance the heaviness of the big stoner/sludge riffs and add some calm, clean ambience in a way that few others can. From the production to the song structure everything just sounds massive with this band. Fans of Pallbearer, Sleep, Floor, etc., would really appreciate what Sumokem does.
***
Terminal Nation's Absolute Control EP is out now via Deep Six Records and can be streamed below:
Follow Terminal Nation on Facebook, Twitter, and Bandcamp.
Tagged: terminal nation