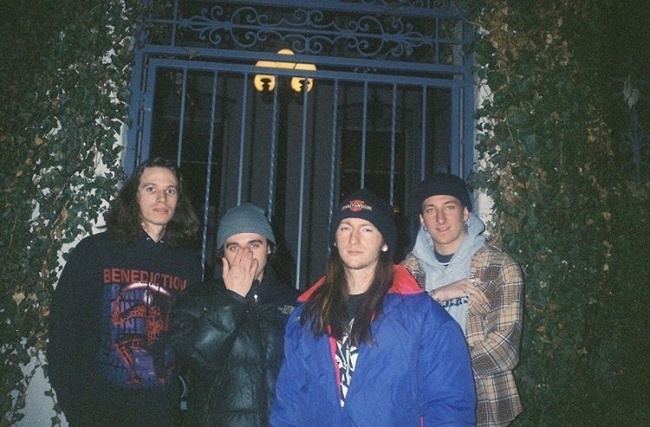 My friends at Bad Mouth Recordings sent me a link to a great new band from Denver called Wide Man. The Minneapolis-based label recently put out the excellent Gadget demo, as well as Killing the Community from Louisville hardcore group Prime, so I had to check it out.
Since I loved their The Chilling Crush EP so much, I sent the folks in Wide Man some questions to introduce them to the No Echo readership.
The 4 songs on the EP are great! It reminds me of Outspoken. What bands have inspired you guys?
Evan (drums): I feel like we don't really have any specific band inspirations. Honestly, just going to shows, seeing what our friends were doing, mixing that with what we like to see happen at shows, and then putting that into our music.
Walker (vocals): For sure, I agree with that. There was never a conscious inspiration from any other bands. I think we're all really good at catching one another in the middle ground with all of our ideas and then somehow we make it all come together. I love our writing process.
Kyle (guitar): I'm inspired by a few different types of music and older bands with riffs, but there are some newer bands in hardcore who immediately come to mind: Initiate, the Answer, Combust, No Option. But if we're talking about metal, I'd say Gorguts, Death, and Necrophagist.
Tell me about working with Olivia and Jake at Bad Mouth Recordings.
Erik (bass): Bad Mouth has been awesome. It's cool to have a friendship along with all of this. They have been excited about and supportive of every idea we've thrown at them. They've been down for whatever.
Evan (drums): I mean, they let us do fucking 4 tape variants and a 7 inch, after telling us they were a cassette label.
Walker (vocals): I'd never say this to either one of them, only because if I were to get emotional, I don't think they would ever let me live it down. But, I could not be any more thankful for Jake and Liv, and it is dope that we all got to work on this record together.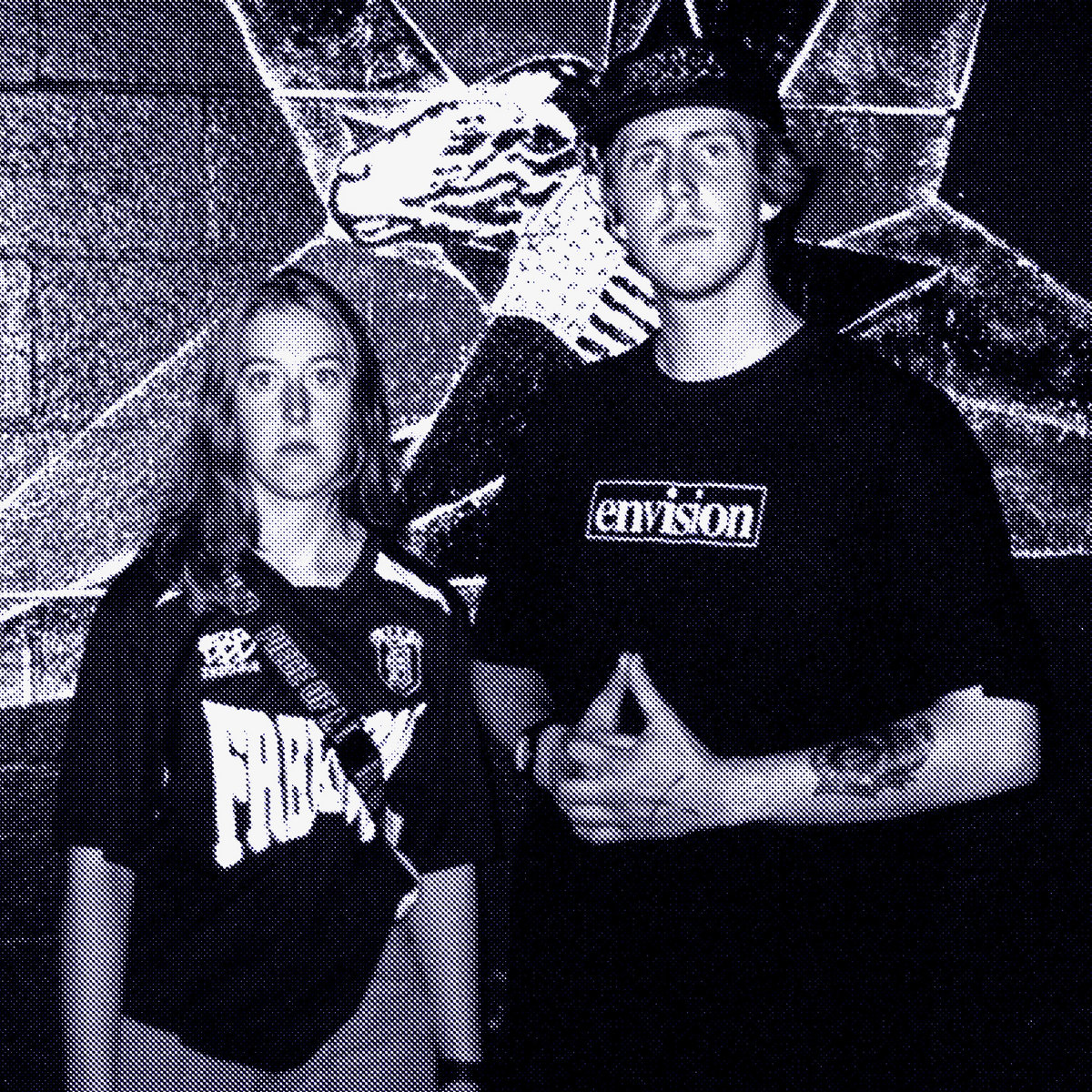 How is the band dealing with COVID? Are you guys practicing?
Evan (drums): We all hang out all of the time so practicing is always kind of secondary thing.
Kyle (guitar): We've been writing for a new project that is called Flower Language. We're recording a 3-song promo that will be out by the end of the year, hopefully.
Erik (bass): It has been weird over the last couple of months, with all that's going on, but we have been doing whatever we can to stay productive during this time while touring and shows aren't happening.
As far as doing promo, we dropped a few of the records off around Denver at some local stores on Record Store Day and have sent some to international distros.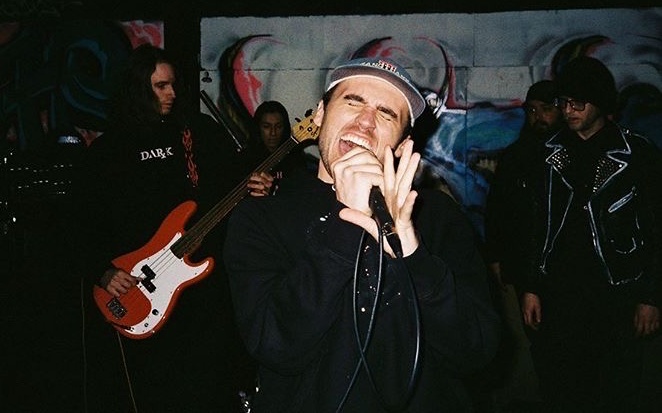 Assuming the world gets back to normal soon, what can we expect from Wide Man in 2021?
Walker (vocals): Whenever it makes sense and it's safe to travel, we have some neat international plans to announce, and that's going to be fun as hell.
Erik (bass): Touring is all we've done since the start of the band, so we'll be back at that as soon as everything is safe.
Kyle (guitar): Evan is turning 21 in the next year so we have no clue what the hell that will look like [laughs].
Evan (drums): Let's go!
***
The Chilling Crush is out now via Bad Mouth Recordings. Get it on vinyl or cassette, or hit up Bandcamp for the digital.
***
Donate a few bucks to help with No Echo's operating costs:
***
Tagged: wide man