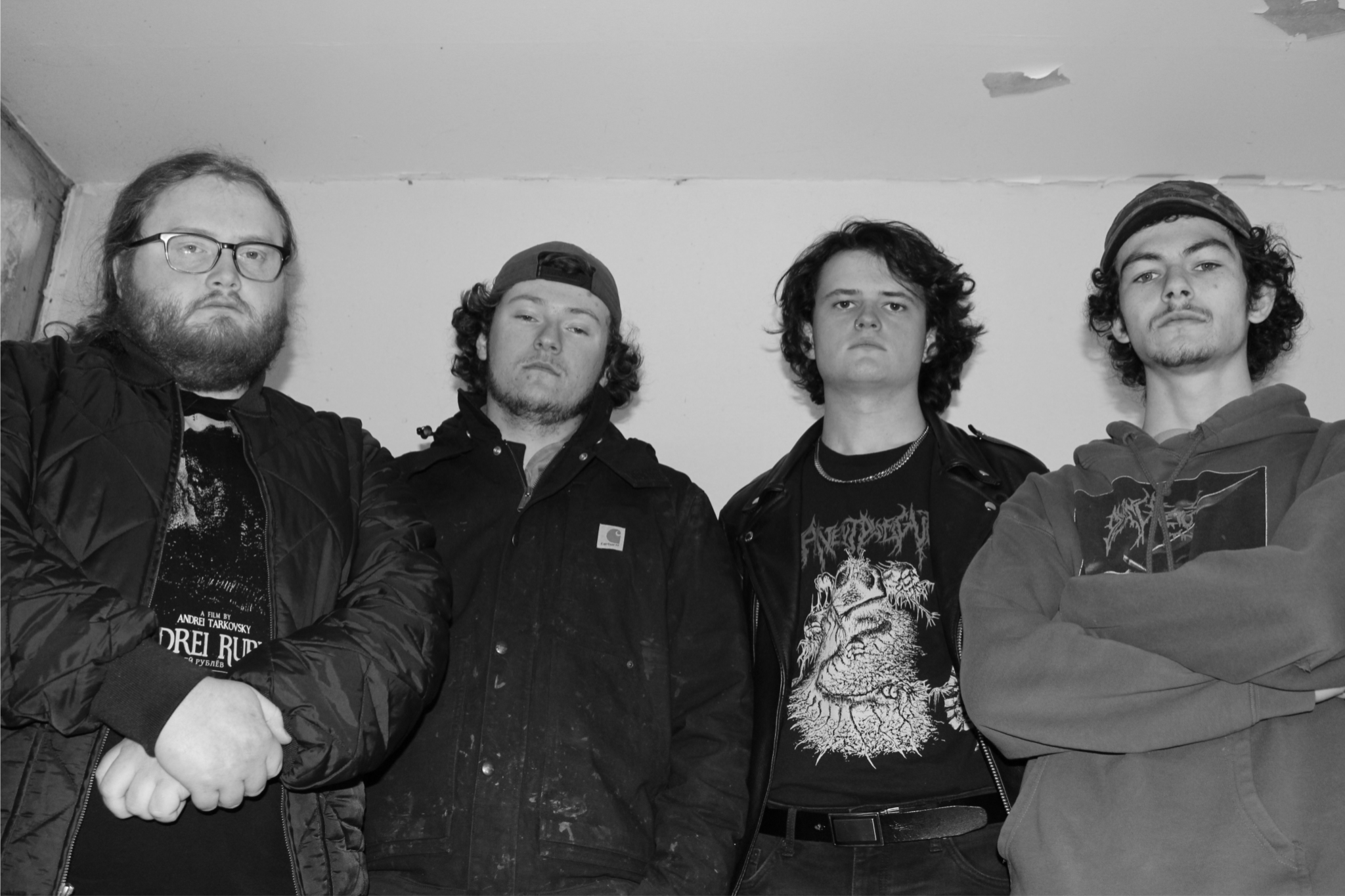 If you're jonesing for some early '90s-styled death metal with a hint of metallic hardcore sprinkled on top of it, meet Guillotine.
"The band was formed by Aidan Welch (bass), Maguire Gray (drums), and me at the end of our senior year of high school in 2019," guitarist/vocalist David Milliken tells me over email. "As some of the few metalheads at Concord High School, we were all itching to have an outlet to play heavy and loud music. Our loud playing led to some other people hearing us in the halls and resulted in the addition of our final member Jordan Santana who took up the second guitar."
Guillotine just dropped their second EP, Wrongful Death, and it brings to mind the dizzying and grinding riff parties of early Morbid Angel, Vader, and Seance. David talked influences with me:
"When we started, our inspirations were shifting from thrash bands to the OSDM style that has become quite popular again like Death, Morbid Angel, and Carcass. You can really hear the thrash inspiration on our self-titled EP (released in 2022 but was released as a demo in 2020), but we quickly realized that the novelty of thrash was hard to keep fresh and wanted to move into a more extreme or heavy sound.
"By 2020, we had begun playing with the bands of the local New England scene like Sophisticated Adult and Martial Law who not only helped us out with shows but also inspired us with their punk and 'core' sounds to add hooks to our blend of metal."
Mission fucking accomplished:
I asked David to break down "Act Out," my favorite of the three tracks on Wrongful Death: "It's a song about letting your intrusive thoughts win, those days when one more frustration could make you act out (and hopefully you will to this song)."
From what David told me about their region's heavy music community, it looks like Guillotine is in great company:
"The New England scene has seen a resurgence in heavy music, both punk and metal. Bands like Permanent Disfigurement, Wretched Inferno, and Infected God are defining what it is to be 'New England Death Metal.' If you are a fan of punk and hardcore you have to recognize New Hampshire's own Sophisticated Adult as well as Shortest Life and Fraud from Mass."
***
Wrongful Death is out now across all streaming platforms. Hit Guillotine's Linktree to find all of their social media pages.
***
Help Support What No Echo Does via Patreon:
***
Tagged: guillotine