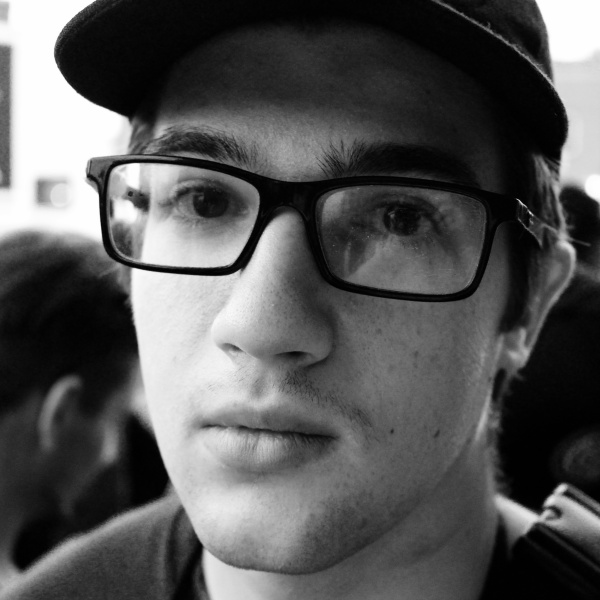 Thomas Steinberg is a visual artist and photographer based out of Long Island, NY. Currently in college at Suffolk County Community College studying Advertising Design, Thomas a big-time hardcore fan who has graciously let me use his images on my site. Get to know the young Long Islander in this Photographer Spotlight.
Where were you born and raised, and were your parents into the arts?
I was born in Hicksville and grew up in Smithtown, Long Island. My parents weren't really into art. I found art stuff I was into and what inspired me through the Internet. And keep those inspirations with me when it comes to any sort of art I do.
What was your first musical love?
The first band I remember liking was Motion City Soundtrack and My Chemical Romance, and my first two CDs I remember having were Commit This to Memory and Three Cheers for Sweet Revenge. Then I got into rap when I was in middle school stuff like Odd Future. Then in high school I found Trapped Under Ice and then went to my first hardcore show, which was H2O, Terror, Backtrack, Code Orange Kids, and Bottom Out, and it's stuck with me since.
What is your camera and post set up?
I just started shooting shows this year actually and so right now I use a stock Sony A6000 and I edit with Lightroom and Photoshop.
In terms of your non-musical photo work, what kind of stuff do you do?
When it comes to non-musical photo work, I usually bring one of my film cameras whether it be my Canon AE-1 or my Ricoh R1s and I just take pictures of whatever whether it be landscapes, portraits or people skating.
Who are some of your favorite bands to shoot?
I have only shot a few bands but my favorites so far were definitely Turnstile and Sanction.
If you could go back in time, who are some bands that you would have loved to shoot?
Foundation, The Rival Mob, Throwdown, Crunch Time, Mental, I Hate Myself, Chokehold, The Smiths, Joy Division, Youth of Today, Nirvana, and My Chemical Romance (Three Cheers-era). Not a band but also Lil Peep (RIP).
Tell me about some newer bands that we should all be on the lookout for.
Sanction, they just re-released their EP on Pure Noise Records and that shit is so cool. And the music video they released for "Fixated Upon a Figure" is insane. Love it.
Hangman, they just play great hardcore music and their newest release A Vile Decree is their best to date. Regulate, not really that new but this is one of my favorite bands and has been for a while now. Discolor, the No Shelter EP is perfect. People should be paying attention to everything coming from Long Island right now. Also Vein, new songs they released are insane and the new album is going to be crazy.
Who are some modern-day photographers that you admire?
Jess Tyler, she pretty much taught me everything when it comes to shooting whether it be film or digital, she also taught me Lightroom so I owe a lot to her. Other photographers I admire are Angela Owens, Tyler Andrew, Gabe Becerra, Arto Saari, Atiba Jefferson, and Ed Templeton.
If you had to pick one of your photos that best encapsulates why you love shooting bands/artists, which one would it by and why?
I think this photo of Turnstile at the TLA in Philly shows why I love it, I love seeing photos of pile ons and people stage diving and singing along to bands. So, being able to capture a moment like that at a show where there was a barricade and security felt really cool.
***
See more of Thomas' work on his website, and he's also on Instagram.
Tagged: photographer spotlight