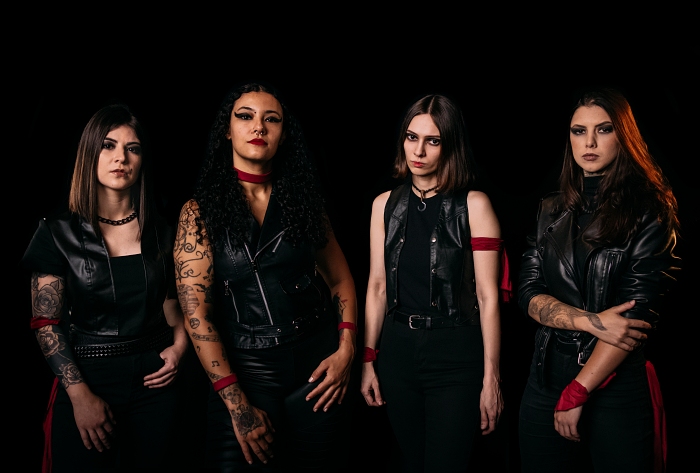 About eight years ago, before I knew I'd still be writing about music regularly; I submitted a guest piece for the metal blog No Clean Singing. At the time, I'd been listening to more black metal than any time previous in my life. I had just moved back to Wisconsin and was settling in for another dark and cold winter. I felt like there was a connection between the seasonal changes and my listening habits.
Under different circumstances, I'm finding this summer is especially in need of death metal. As luck would have it, some great new death metal records are being released and one is by a recent favorite band of mine; Crypta!
I had the pleasure of preparing some questions to send to their guitarist Taina Bergamaschi asking about some of the makings of the record, Crypta's busy touring schedule, as well as some of the bands she is enjoying lately. I'm grateful to Taina for making time for my questions as well as to Lisa of Napalm Records for helping arrange the interview.
First, thanks for taking the time with my questions. As I began work on writing about your latest record, Shades of Sorrow, I could instantly hear the growth as a band on display. If anyone follows your social media, the work ethic you all have is impressive. What was the recording process like this time around?
Thank you! Well, we took February to March to record the album, I think it was around 24 days. Shades of Sorrow was recorded at the Family Mob Studio in São Paulo. The process was great, it was my first time recording an entire album so it was such an experience.
We worked with Rafael Lopes as our producer and he has such a great taste for dark music. He could feel all the doom inspirations that I had for the songs since it's one of his favorite genres. It became easier to work with a brilliant and dark emotional side.
I missed seeing you all with Morbid Angel earlier this year in the US. While this was an excellent opportunity to open for a respected band like Morbid Angel; I know the tour came with various challenges. As you all continue touring this year, how are you all doing?
We're doing fine but it's still difficult to remember everything and talk about it. I can say that tour was the best and worst at the same time. Touring with Morbid Angel was incredible and everyone in the band embraced Crypta super well. Trey is a great guy who was always curious about our compositions and the way we hold the pick [laughs]. He's a genius.
Steve was the coolest guy ever, always supporting us in every show. Unfortunately, we had such crazy and terrible incidents that everyone knows now that brought some trauma to all of us. But as they say, the show must go on, we need to stand together and do what we have to do and help the others who need it.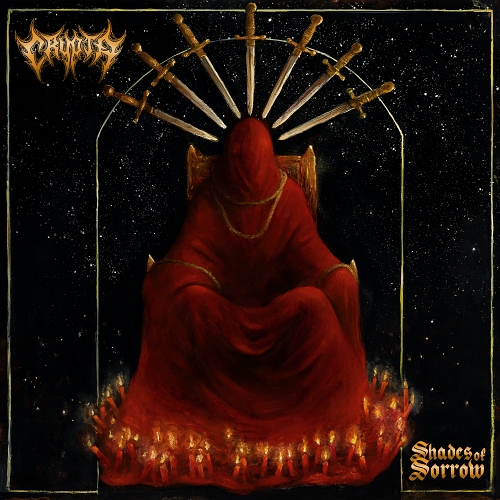 I don't recall reading about this previously, so I'm curious. Is there a primary lyricist in the band? I ask partly because the lyrics are some of my favorites to read lately, especially in death metal, with a refreshing vulnerability not always found.
Fernanda writes all the lyrics for the band. And I know, right? She has such a unique and peculiar way of writing those lyrics, I'm such a big fan. That's why I'm always trying to sing all the songs while playing on stage.
As I listen to "Stronghold," I'm reminded of some of my favorite elements of death metal as well as classic heavy metal records. Who are some of the musicians you have looked to for inspiration over the years?
Thank you. This song is very special to me. In this album, you can see a lot of different inspirations of course, since there are compositions from me, Fernanda, and Luana. It's a mix of the styles that we love on death metal. But I assume black and doom metal was there influencing me to write the songs.
I'm a big fan of Agalloch, Opeth, Batushka, MGLA, Woods of Ypres etc, and by the time I was in the writing process bands like that were in my playlist all the time, so naturally took some good inspiration. It will all depend on the mood and the moment you're living, that's my way of writing to develop the most honest composition for our fans.
With all the touring you've done, who are some bands you all have discovered or toured with that you'd recommend to check out?
Yeah! Vitriol is reeeally good, I've heard some compositions from their new album, and damn, they're good, they have so much feeling and they develop so much of it on stage, it's incredible.
And… seriously, you gotta check out Frozen Soul. If you watch their gig not doing evil facial expressions, you're not a metalhead. The purest death metal guitar tones and riffs. The girl has this bass tone that makes me wanna headbang forever. The bloodbath is about to take place wherever they go. They're really good.
***
Shades of Sorrow is available now via Napalm Records.
Crypta opening for Ghost:
September 20 - São Paulo / Espaço Unimed
September 21 – São Paulo / Espaço Unimed
***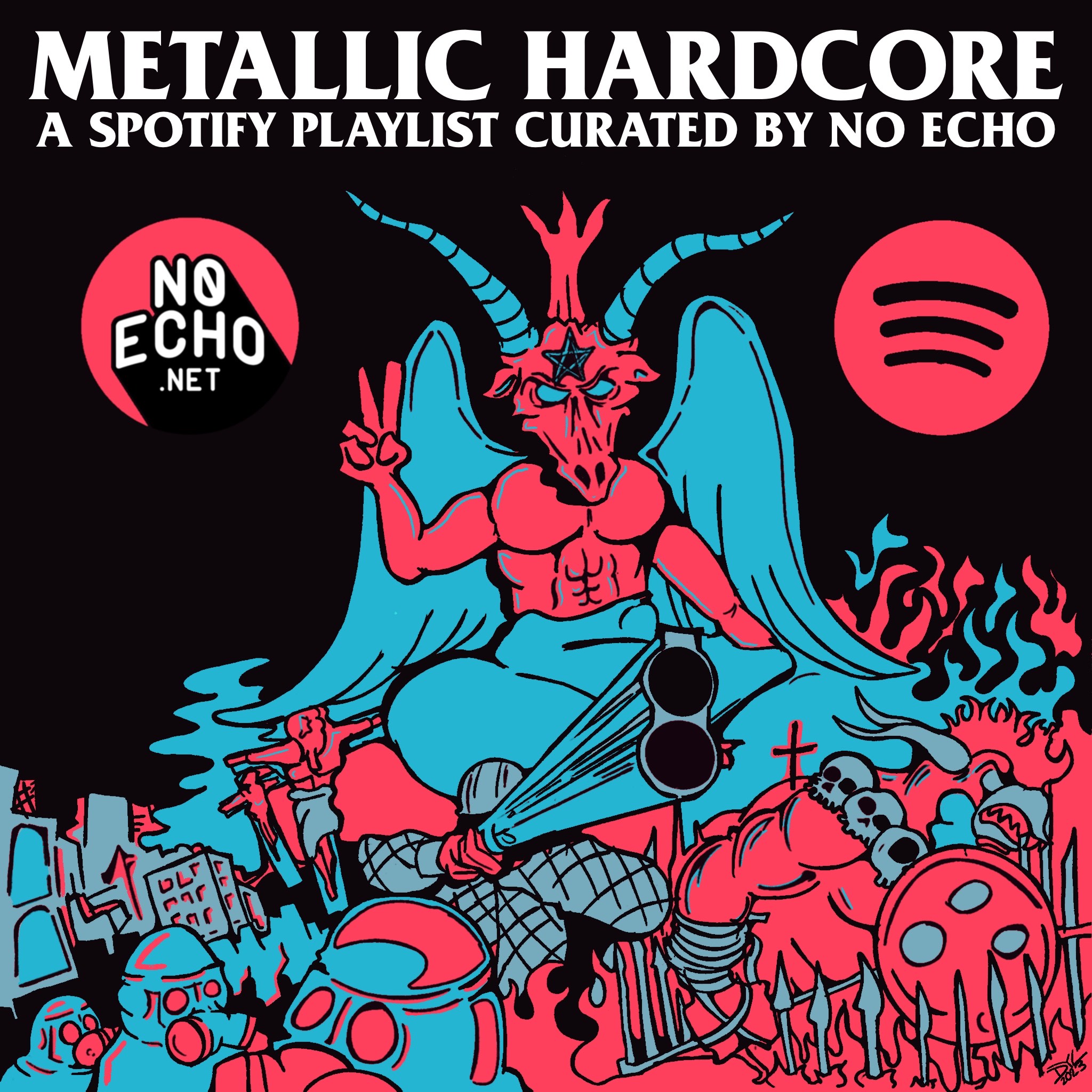 Tagged: crypta