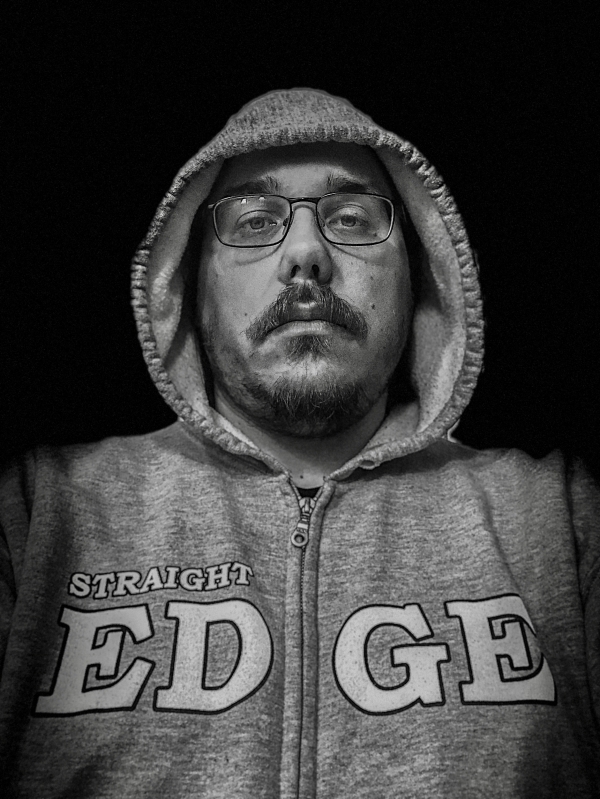 Ed Battes is a talented photographer based out of Madison, OH. His love for hardcore and metal comes through in both his live and portrait work. Though No Echo readers might have seen Ed's shots of such bands as Homewrecker, Clutch, and Hatebreed, he's also known to shoot wrestling events, another passion of his.
See Ed's work in this new Photographer Spotlight.
Where were you born and raised, and were your parents into the arts?
I was born In Madison, OH, about 40 minutes east of Cleveland. My mom appreciated the arts and raised me on oldies music.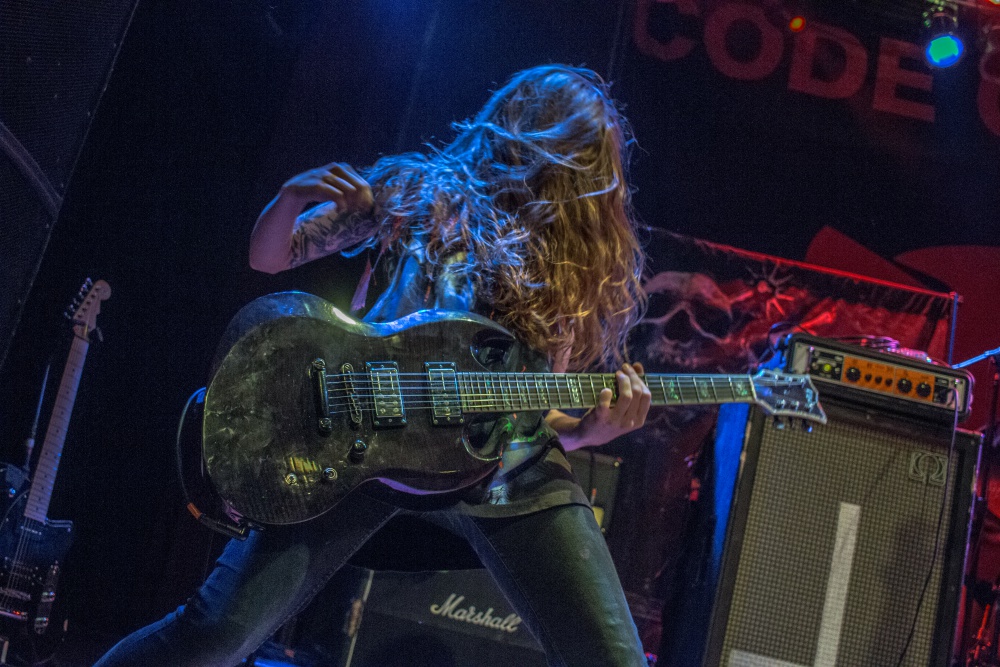 What came first, your love for music, or your love for photography?
My love of music was first. As I said I was born into a music loving family. My mom raised me on The Doors, Beatles, and Led Zeppelin. When I would go to my grandparents' house, I would get a healthy dose of jazz and big band music, which would later help me appreciate chaotic heavy music like Psyopus, Dillinger Escape Plan, and Converge. I actually didn't get my first camera until November of 2004, when I turned 21.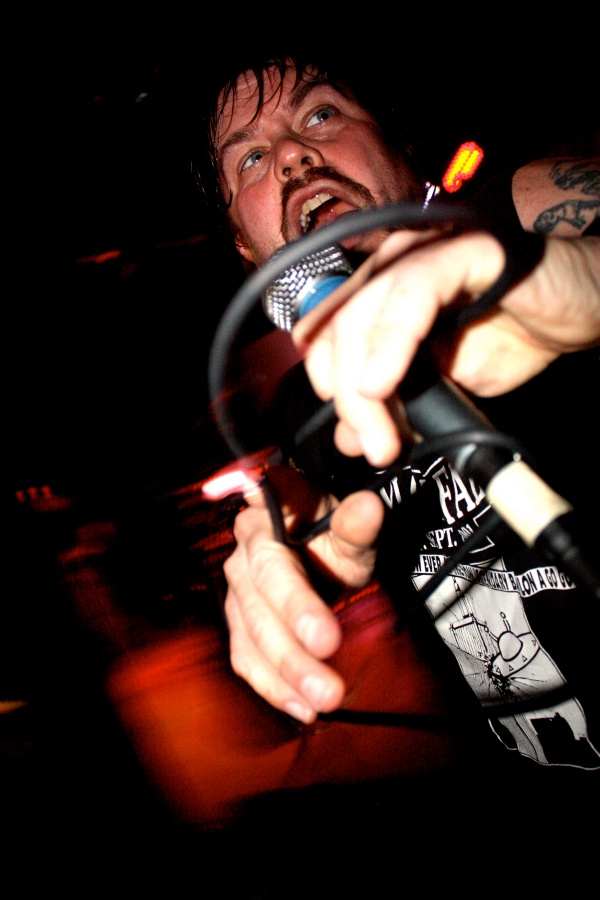 What was your first musical love?
I grew up in the late '80s, early '90s, so I was really into "Weird" Al Yankovic, who I still adore. I think I learned about Weird Al from a childhood friend or from his film, UHF. I was also not pop rap as a kid. I loved Vanilla Ice, MC Hammer, and Kris Kross. I learned of them from seeing them all on TV as a kid.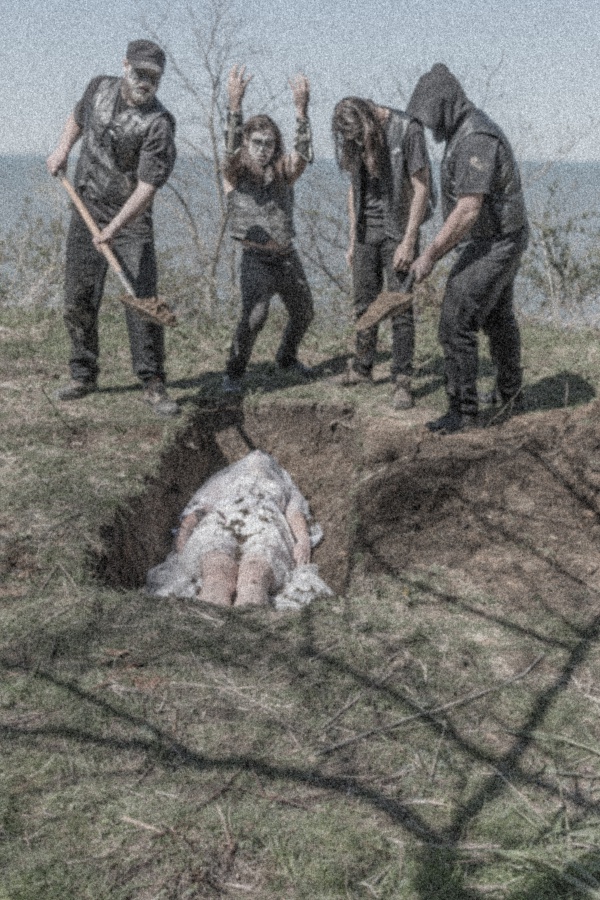 My coming of age in music was when I found underground music in college. I was fortunate enough to live in Athens, OH while attending Ohio University. A few years into my time at OU, a fest started: For Real Fest. I found pure metal, hardcore, and punk that was the flip side of what I had seen on Ozzfest years prior. At For Real Fest over the years I saw many bands for the first time. Bands like Harm's Way, Magrudergrind, Coke Bust, Darkest Hour, Masakari, Black Dove, and many others. The music I found then shaped my musical palate to what it is today.
Who were some of the photographers you looked up to during your formative years?
I grew up in the early ages of a multimedia internet, so I really didn't see much concert photography back then. I really never looked into other photographers in my formative years. I used trial and error until I figured out how to shoot and developed my eye.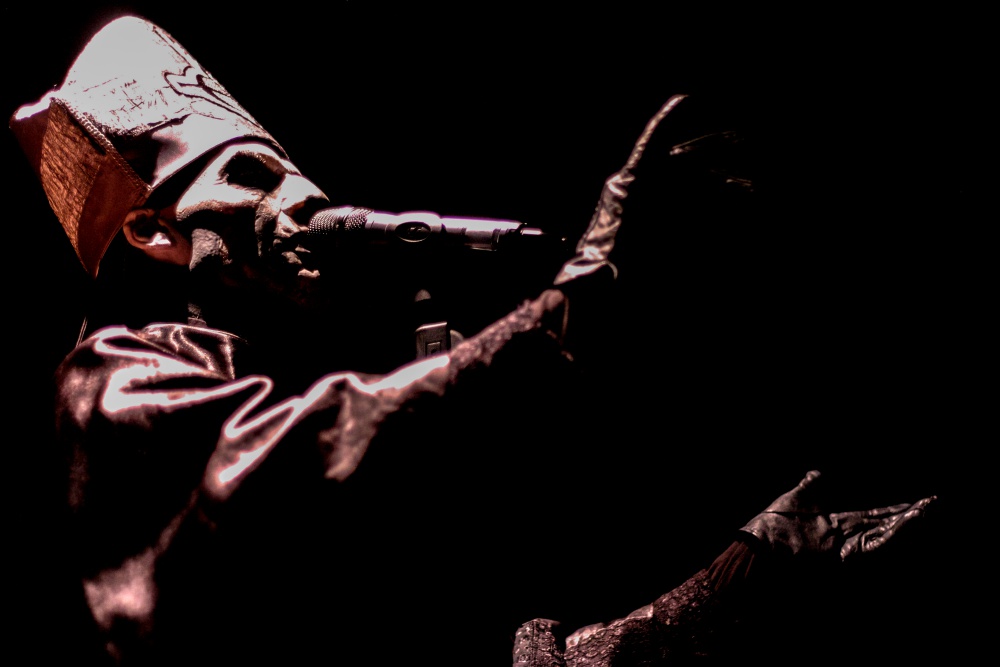 What is your camera and post set up?
I am currently using a Canon 70d. For lenses I switch between a Canon 24mm and 50mm lenses.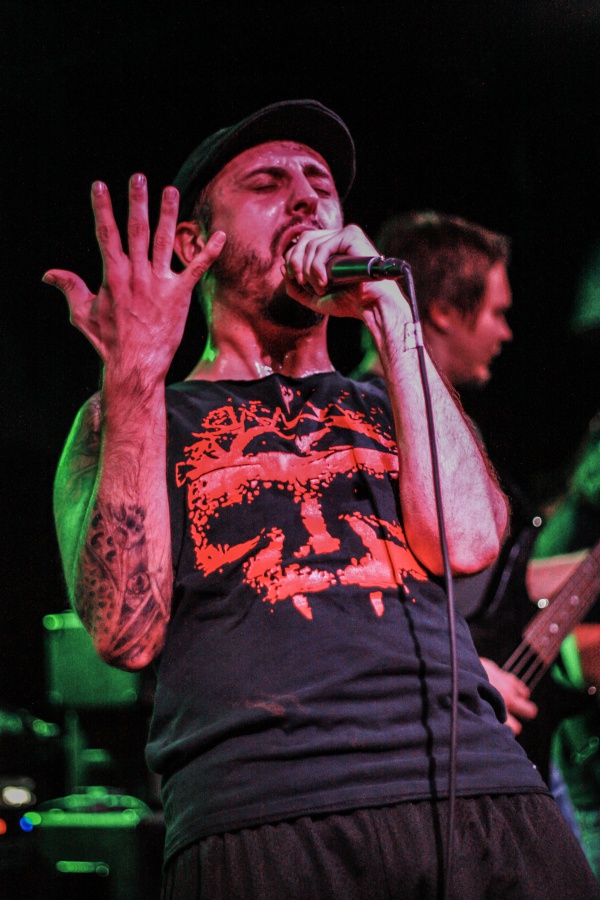 In terms of your non-musical photo work, what kind of stuff do you do?
When I am not shooting concerts I shoot pro-wrestling. It's a lot like shooting chaotic hardcore and punk. There is a ton of movement, but usually I am given a lot more light to work with. I just have to make sure not to have motion blur.
Who are some of your favorite bands to shoot?
Converge, Dillinger Escape Plan, Ghost, Homewrecker, and Konipshun Phit are among my favorite bands to shoot.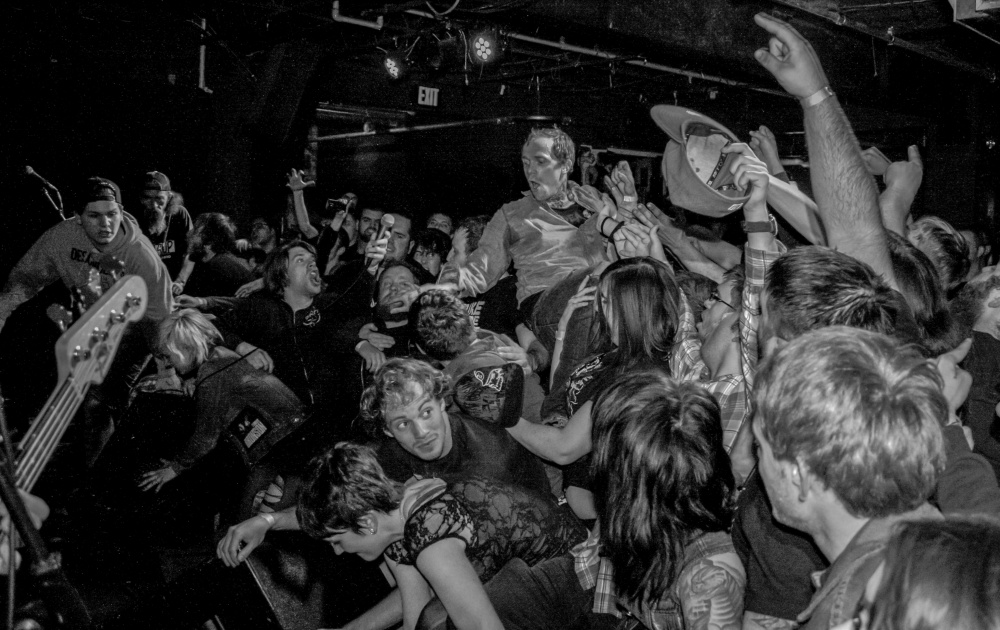 If you could go back in time, who are some bands that you would have loved to shoot?
I would have loved to have shot Black Flag with Rollins, The Doors, Black Sabbath, and Pink Floyd.
What are the toughest aspects to shooting live shows?
The low light is a pain. Without throwing thousands upon thousands dollars into a body and lenses, you really can't do much about it.
Tell me about some newer bands that we should all be on the lookout for.
Homewrecker isn't really that new, but they have been hitting the grind hard these past few years with national bands like Madball, Iron Reagan, Twitching Tounges and Expire. Crypt Rot is another band from my areas laying the US with their brand of Swedish death metal mashed with hardcore punk. Cringe is groups of dudes that are up and coming crossover killers. Lastly, for the clean metal fans is Konipshun Phit. They have the Gothenburg metal style with dashes of nü metalcore.
Who are some modern-day photographers that you admire?
I don't really focus on fellow photographers work specifically. I skim what my friends bands that are out on tour post from other cities.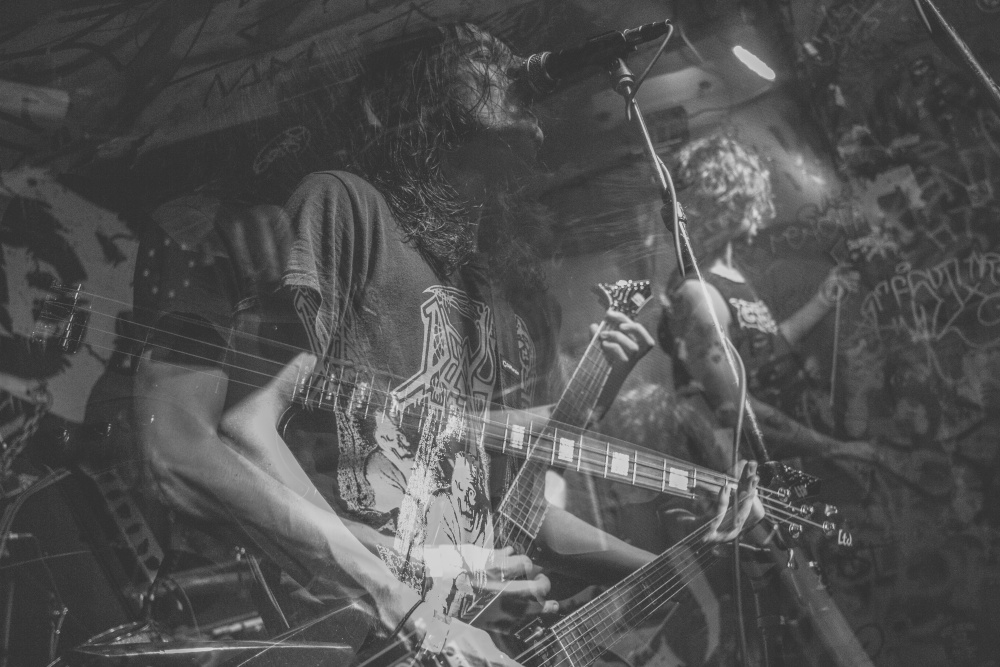 If you had to pick one of your photos that best encapsulates why you love shooting bands/artists, which one would it by and why?
I love the communal aspect of punk and hardcore. Pile-ons, gang vocals, near syncopated hardcore dancing is great. When there isn't bullshit fights and crews it is a pinnacle of concert going.
***
See more of Ed's work on his website, and he's also on Instagram.
Tagged: photographer spotlight