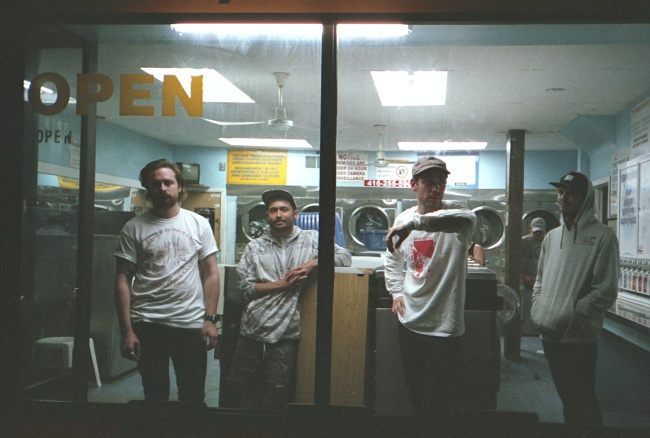 Hesitate is a Toronto quartet playing a style of melodic post-hardcore that pulls in everything from '90s alt-rock to shoegaze to whatever you call what bands like Balance and Composure and Fiddlehead do so well. Formed in 2016, the group released a great double-sided single ("Counting Sheep" / "Doomgazer"), nailing their sound with ease.
Now joining such bands as Anxious Arms and New Methods as part of the Sunday Drive Records roster, Hesitate is gearing up to release a new EP this coming fall through the label, but to get some momentum going, they've decided to drop a taste of what's to come later.
Check out Hesitate's new 3-track promo below and hear for yourself:
"A narrative of songs representing a new era for the band; these were written from a place of reflection and despair," is how vocalist/guitarist Jamie Ricottone describes the new material. "The sinking feeling you get when you look back down the open road you came, only to realize how much has slipped away along the journey.
"These songs have taken on a whole new meaning, given the current state of our world, and are more topical and cathartic than ever."
Jamie continues: "Always an underlying thread in our identity, we leaned heavily into our hardcore roots with these new tracks. Bands who dared to take the genre into a personal direction like Fiddlehead, Verse, and hometown peers Mil-Spec, have influenced us to do the same. Adding desolate elements of Spaghetti Western was a natural step into our own identity that we are excited to continue to explore.
"While still holding our '90s alternative and shoegaze influences close, we set out to create a sound that is more deliberate and urgent. We hope you all enjoy the new path we're on."
Head to Sunday Drive Records to get the Hesitate promo on cassette.
Hesitate on social media: Instagram | Bandcamp
***
Donate a few bucks to help with No Echo's operating costs: