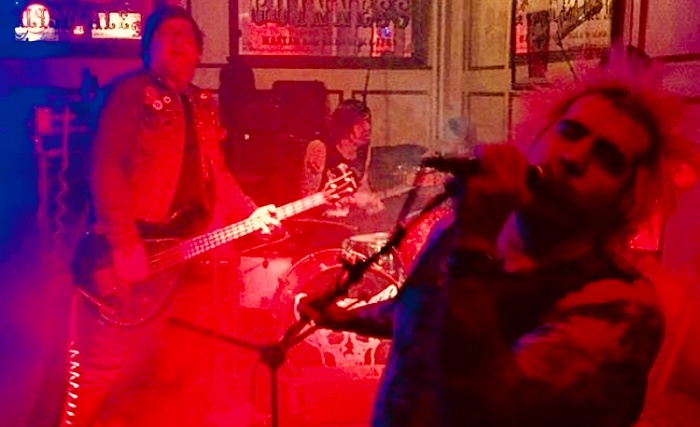 Wet Specimens is a New York-based band that has been doing their thing for about a year now. During that that time, the group has gigging all over upstate New York and Western Massachusetts, delivering a musical style that brings to mind both the relentless hardcore labels like La Vida Es Un Mus and Beach Impediment Records are known for, and the darkened punk that brings to mind 45 Grave and Beneath the Shadows-era TSOL.
In December of 2018, Wet Specimens headed spent some time with recording sorcerer Will Killingsworth (Orchid, Ampere) at his Dead Air Studios to create filthy hardcore magic. While half of the tracks landed on the band's Serpent Circle tape, the remaining songs are being issued in the brand-new EP, Haunted Flesh. Sink your fangs into the collection below:
To help celebrate the new EP, Wet Specimens will be playing a record release show Aug. 9 at Pauly's Hotel in Albany, NY with Tortured Skull, Moribund, and Blood Blood Blood: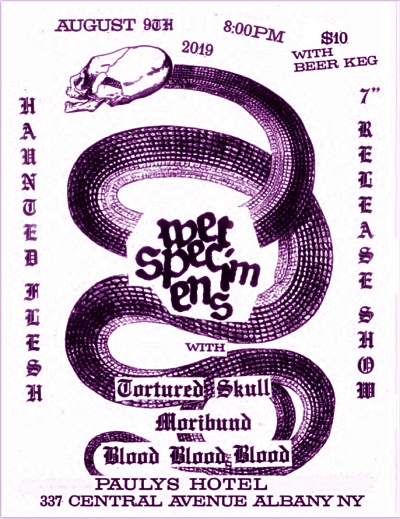 Haunted Flesh will be released on Aug. 9 via Brain Slash Records and can be ordered here.
***
If you dig No Echo, you can donate a few bucks to help with the site's operating costs:
Tagged: wet specimens