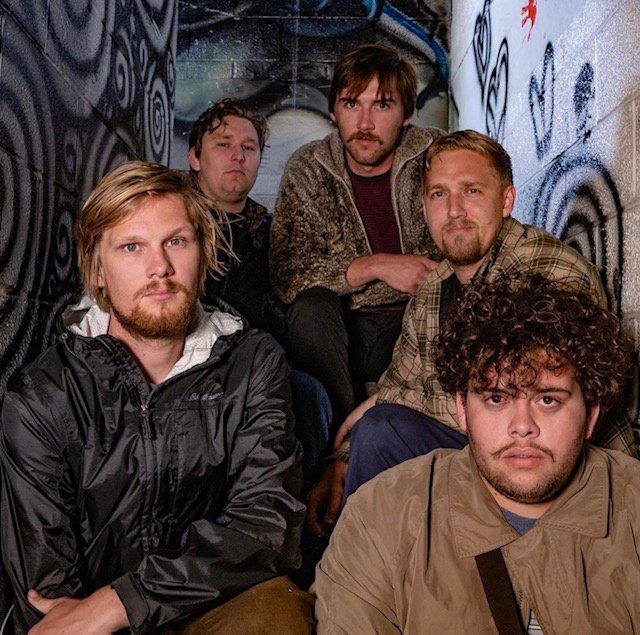 "In the last year we've been putting in lots of work towards the band," says Project Sell Out (PSO) vocalist Zak Prescott. "We did 2 tours, one was 11 shows in 10 days and 7 states, and the other was 6 shows in 4 days. Plus, we did lots of other one-off shows all over the place.
"We all have full-time jobs and other responsibilities, so when we tour we try to pack in as much as we can." Zak is chatting with No Echo as PSO just signed on with Irish Voodoo Records, the Orange County, CA-based indie label which has also released records by such bands as Pointbreak and Death By Stereo.
Zak fills me in on the new music they've been working on: "We recorded a 2-song EP, Culture Vulture, which came out as a 7" earlier this year on Club Lemon Records, and Irish Voodoo is now doing the a tape version of the EP, but with an additional recording of us covering the Partisans."
So, how did PSO and Irish Voodoo Records hook up? "We are good friends with Art and Danny from Since We Were Kids, who are also on Irish Voodoo, which is how we heard of the label. We sent him some demos, and Joey [Voodoo] likes us, so it just worked out perfectly. We've toured with SWWK in the past, and love those dudes. Chemical X is dope as well."
If you know anything about PSO, the Lemon Grove, CA-based outfit are deeply embedded into skateboard culture. "We all grew up skating, and just never looked back. For us, the rawness of punk is the same as the rawness of skateboarding. It's all in the same spirit, and just seems to always make sense to us.
Newly signed and armed with a recent EP, PSO are going out on the road again. "We leave on the 29th of August and play through Oregon, Washington, Idaho, Utah, Colorado and Nevada. 11 shows in 10 days again. We're super stoked for this one, because Oregon is land of amazing free cement skateparks.
"So expect to see some skate clips up on Instagram over the next while. We have also been working on new stuff, we have about 5 demo songs recorded so far. Just kind of taking our time on the writing and recording process. I assume it will eventually turn into the next LP, but that's a ways out for now."
Head to Irish Voodoo Records to pick up a limited edition copy of PSO's Culture Vulture EP on cassette.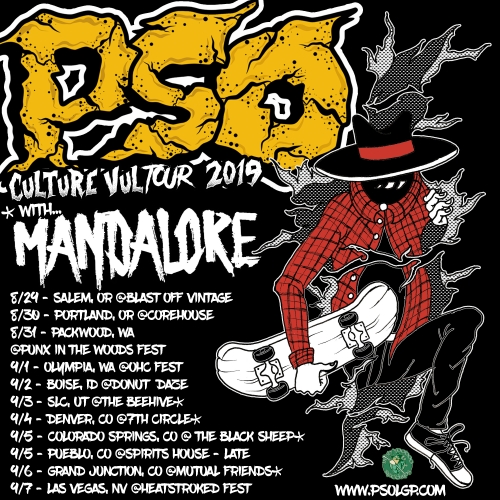 ***
If you dig No Echo, you can donate a few bucks to help with the site's operating costs:
Tagged: project sell out, pso