Plead Your Case Records might be one of the most promising newer labels in the hardcore community at the moment, but its origin story can be traced back to the written word. "The label started out as a fanzine, first and foremost," says Lennon, the dude behind the operation, and the singer of Ecostrike. "I did about 10 issues and had put out a handful of tapes for friends' bands under the zine's name. I had always wanted to do a real-deal record label but felt like I didn't have the time or resources since I was dedicating my energy to the band I was in at the time which was touring a lot. After we called it quits, I decided it was time to start doing the label a bit more seriously."
I ask Lennon what were some of the other labels that helped inform what he does with PYCR. "I would say the main one is Even the Score Records. It was an awesome fanzine from the '90s that also put out a couple of underrated 7"s. That was an influence on me doing the sort of simultaneous zine/label thing, and as far as my ads and imagery goes, a lot of it is stuff that I emulated pretty hard from those zines."
Putting out records is always a financial gamble, but I'm curious to find out what aspect of running PYCR Lennon finds especially tough. "Getting kids to buy records can be tough. It seems like kids swear up and down they love a band and will drop a ton of money on shirts but just don't care about owning the record, which is crazy to me! A record is the true physical manifestation of a band's vision and hard work, from the music to the lyrics to the artwork and packaging!" Amen, brother.
On the brighter side of things, Lennon tells me about some of his label's early wins. "The label's biggest success so far has been the Magnitude Era of Attrition 7". It's completely out of press in less than 3 months! I attribute it to just those kids writing an insane record at the right time for a band like that to come along. Triple-B is repressing the 7", so for those who missed out, you'll soon have a chance to own it with new packaging and vinyl colors!"
How about sleepers? Every great label has a bunch of underrated gems. "I guess I would say the Onslaught compilation. I knew getting people excited about a comp would be hard enough already, and we had bad luck with this one as it got delayed a bunch and the bands on the comp all ended up falling apart by the time it was out, but in my opinion, each song on that comp is each band's best song, respectively. I love the way the record looks and the insert is also really cool. It is by far my worst-selling release, though!"
So, what's new at the label? "I just dropped the demo tape for Envision, a South Florida straight edge band. I'm also kinda in talks with my favorite new South Florida band about doing an LP for them a bit down the road, but I'm sure a bigger label will snatch them up before I get the chance, which would make me super-happy cause they deserve it.
"I'm teaming up with Exact Change Records, another Florida-based label, to release the Search for Purpose's Eternal Emotion LP."
Lennon tells me that he's going to keep flying the hardcore flag from his homebase in Florida for the foreseeable future. "I will continue to put out records, and occasionally tapes, for good, young hardcore bands. A lot of labels go the safe route and do reissues of classic records cause they know an older audience will buy more, but that's not what I want the label to be about. Hardcore is for the kids and I want to make sure that new bands get every opportunity they can."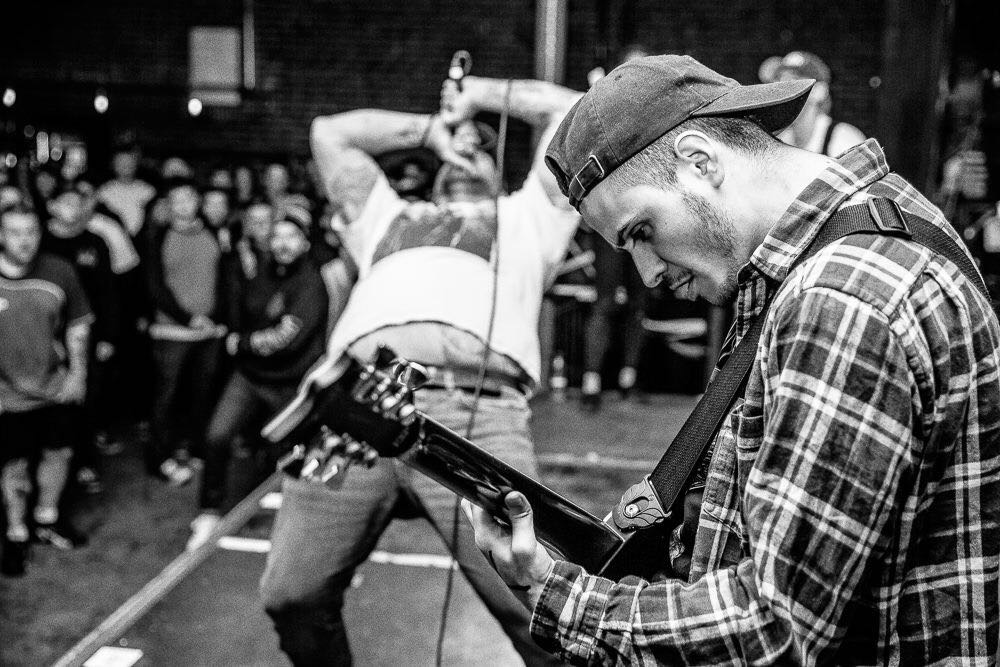 ***
Head to the Plead Your Case Records website for more info on the label and its releases.
Tagged: record label profile