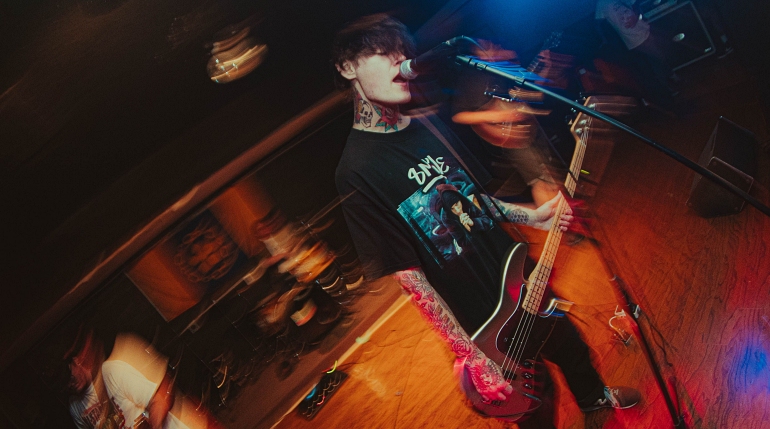 Back in 2021, No Echo featured a shoegaze band called Gleue that was working with the mighty New Morality Zine. The group is back on the site today, albeit in a different form.
Now called Seventh Dose, the Toronto-based outfit has a new lineup and will be releasing their debut EP, Drift, this month.
Seventh Dose just sent us the music video for the atmospheric title track from Drift: The video was filmed by Franky Courcelles and produced by Nick Ginn, while the track was mixed and mastered by Maxime Lajoie:
Bassist/vocalist Casper Ostanski shared the following about the song's lyrics:
"In the summer of 2021, my lifelong best friend passed away. He had just moved from Winnipeg to Toronto and we were finally living with each other in one of our favourite cities. We grew up playing in a multitude of different bands together and he was a huge influence on shaping my music taste and how I write songs. When he died my whole world got flipped upside down.
"'Drift' is about one of the many facets of grief I experienced. Personally, I don't believe in an afterlife. Yet there are times when an inexplicable coincidence or event occurs and I can't help but wonder if it's some sort of message/sign from the other side. Those instances are both comforting and crushing simultaneously. To this day I still have an inner debate whether or not they actually have significance or if I'm just creating one.
"All I know for certain is that he's finally at peace, I just wish he could hear this song.
I miss you, J."
The Drift EP will be available on all major streaming platforms August 11th (pre-save link).
Seventh Dose on social media: Twitter | Instagram
Tagged: seventh dose