Damien Done (often stylized as DONE) is the solo brainchild of Damien Moyal, a musician with deep roots in the hardcore community via his work as vocalist for such bands as As Friends Rust, Culture, and On Bodies.
While the solo work began formulating in 2002, nothing was officially released until 2016, and he's kept a steady flow of material coming out ever since then.
To date, Damien Done has released a full-length, multiple EPs, and a European tour, not to mention Moyal putting together a solo band to help him bring his sonic visions to life.
Today, No Echo is helping present Damien Done's cover of the Iggy Pop's "Nightclubbing," the 1977 single co-written by the Stooges frontman and David Bowie:

"Tyler Kane, who is the other guitarist in Damien Done, and I were texting one evening, discussing our mutual love for The Idiot (Iggy Pop's solo debut) and that's where the idea of covering 'Nightclubbing' came about," Moyal told No Echo via email.
"Its drony, repetitive nature felt like a natural fit for us, given that our songs suffer the same affliction. We haven't practiced as a full band since the pandemic hit, but Tyler and I both have recording set-ups at home and we've done several things to keep momentum going, so this fell together pretty quickly."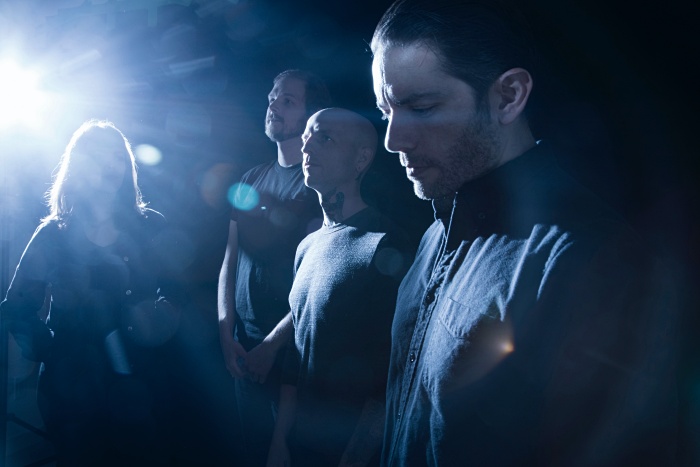 Damien continued: "For our interpretation, I wanted to lean into the topic a bit more literally, so the arrangement revolves around a pretty hard, straightforward dance beat. It felt a bit blasphemous to stray from the original's signature beat, but this seemed right for the times and the resources available to us.
"I'd had some synth and bass programmed as well, but little by little we replaced all of that instrumentation, ending up with a Bass VI and Korg holding down the low end, while Tyler's guitars create the sort of surreal swirl one might experience in the wee hours of morning on a dance floor, ultimately tapering off in what feels like the inevitable comedown."
"Nightclubbing" is available now on Bandcamp. All proceeds from the sale of the track will be donated to National Center for Transgender Equality.
Damien Done on social media: Facebook | Instagram | Bandcamp
***
No Echo has launched a Patreon with 3 tiers offering all kinds of hardcore-related goodies to help support the site:
***
Tagged: as friends rust, culture, damien done, morning again, on bodies