For the brothers Hensley, even time zones failed to keep them from finding a way to wax both nostalgic and encyclopedic on all things punk. I'm forever grateful they've made that conversation a public one! Music obsessives turned punk podcasters, Dylan and Justin are responsible for one of my increasing obsessions of late… that being the Punk Lotto Pod.
Self-described as the podcast where "nobody wins," they pair the weird custodial world of Rate Your Music with the year's LPs and EPs all at the mercy of a number generator. For better or worse, they stick honorably to the randomized format, which results in deep dives on as many classics as it does clunkers. The show's success is in part due to the inherent warmth of familiarity, yet they're also each blessed with a nearly unparalleled music knowledge that consistently schools me on myriad sub genres. Based on little more than their clearly broad tastes (see below), I've already been gifted a glut of albums I was heretofore unaware of.
Having recently eclipsed the year mark as a podcast, I reached out to aid in the celebration. They were both kind enough to indulge me. Get in on the lottery now. Though they can't fulfill your fantastical dreams of winning the Mega Millions, you're certain to unearth something golden. They revel in the randomness of the audio dustbin. No album or it's slightly shorter compatriot is safe from their exhaustive enthusiasm. Cheers to many more, y'all.
For those still unfamiliar with the "lottery," tell us a bit about yourselves. What's your background? When and how did you first find punk?
Justin Hensley: We are two brothers who grew up in North Carolina. We've played in various local hardcore and metalcore bands during. Dylan wrote for New Noise Magazine as well as Buzzgrinder. My first real introduction to punk was through the Christian music scene, specifically MxPx. We came up on tons of Tooth & Nail albums. In college I expanded into classic punk, and then ever since then its been about absorbing as much punk as possible.
Dylan Hensley: As the younger brother, I inherited a lot of my taste from Justin, so when he got into Christian rock, so did I, when he bought Warped Tour comps and Flogging Molly CDs, that's what I listened to. I had my bands whose CDs I bought that he listened to as well. We pooled our resources. We've mentioned it on the show but the soundtrack to Tony Hawk's Pro Skater was kind of a watershed moment for a lot of young punks, so I remember being 11-years-old listening to "Police Truck" by Dead Kennedys.
Our good friend Grant from Bitter Melody Records did his part too and helped me get more into bands like Alkaline Trio and Jawbreaker just before I entered college. That's when I shifted out of my full-on metal phase into a punk lifer.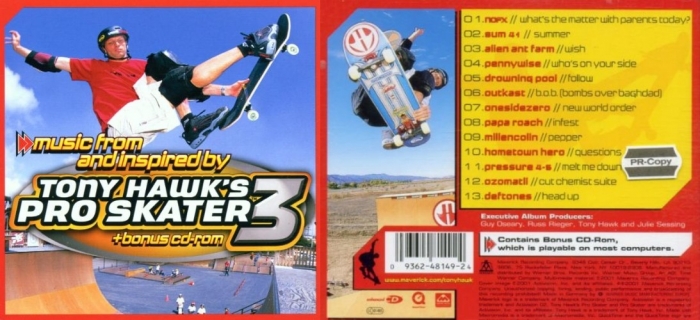 A lot of podcasts seem to originate organically, be it a natural extension of everyday conversation or a planned show. Give us the elevator pitch summary of the show. How'd it germinate into a show? What were you doing prior that segued into the podcast?
Justin Hensley: Using a number generator and the Rate Your Music punk charts, we choose one album and one EP at random each week to discuss. Before the podcast we were writing our own websites and blogs dedicated to music from indie to punk and hardcore, even a little metal. We almost obsessively talk about music in our daily life, so it's just the next logical extension of that passion.
Dylan Hensley: I had been blogging, writing record reviews, and talking about bands I had newly discovered, since I was a teenager and that led to me writing for Buzzgrinder (RIP) and New Noise Magazine. I got a little burned out pursuing writing gigs and feeling like music blogs had died out a lot, so I had not written anything in a while. When Justin pitched it to me, I was stoked. We had kicked the idea of podcasting around for years but didn't have our hook and then it just clicked. I still keep track of my listening habits with last.fm, so this kind of esoteric system really appealed to me.
The show's format is decidedly unique. Tell us how that came to be. Was it intentional? As a side note, the logo is absolutely amazing. What's the story behind it?
Justin Hensley: The website Rate Your Music has a massive database that allows you to break down into smaller genres and look at rankings decided by user ratings. I have such a hard time trying to decide what music to listen to because there's so much I haven't heard. As a way to force myself to check stuff out I used to use a number generator to make my decision for me. After doing that for a few months on my own, I pitched it as an idea for a podcast to Dylan.
The logo was born out of needing artwork for the various podcast apps. Black Flag rips are pretty common so Dylan made one up real quick. It was only originally meant to be a placeholder until we made something better, but it kind of stuck.
Dylan Hensley: I loved the idea because we could cover a wide range of punk styles and decades without having to limit our coverage to what everyone else was talking about. We aren't beholden to what gets pitched to us or release schedules or band reunions or album anniversaries. It's completely random but the formula makes that randomness work.
The logo was super fun to make, I'm not a real graphic designer by any means but I have done blog banners and show fliers in the past so I volunteered. I just played with that gambling angle and the slot machine reels/Black Flag bars just seemed too perfect. It came out better than I expected and I think it might be the coolest looking thing I've ever designed.
You both clearly have a near encyclopedic knowledge of music, most explicitly punk. Are there bands you've been exposed to that you wouldn't have otherwise checked out?
Justin Hensley: I've certainly been forced to listen to way more art punk than I wanted to. I'd never heard of bands like MX-80 and Punishment of Luxury, and I can't say that I really liked them. I also hadn't listened to much '77 punk but wound up appreciating some of the lesser known bands from that era like The Boys and The Saints.
Dylan Hensley: Oh for sure, I wouldn't have volunteered to listen to something like Cokie the Clown by NOFX! Early on we covered a 7" by a band called Lava and it was exactly in our wheelhouse, without this show I may not have ever discovered it. While not really a big win, we got to hear The Stranglers take on Krautrock! Not to mention, this whole generative listening system has spilled out into all of my listening and I'm pushing the boundaries of my own taste a lot more these days.
I appreciate the show in that everything is seemingly given a fair shake. You seem to approach each release with an open, objective mind. That said, any artists you 180'ed on that perhaps you disliked or even maligned before?
Justin Hensley: I've stated many times on the show that I'm not a fan of The Clash. It's not that I think they are a bad band, I just could never get into them. Until we had to listen to Give 'Em Enough Rope, and I really wound up enjoying that record. I still don't like their discography overall. We also listened to My Chemical Romance's first album [I Brought You My Bullets, You Brought Me Your Love], and it wasn't half bad.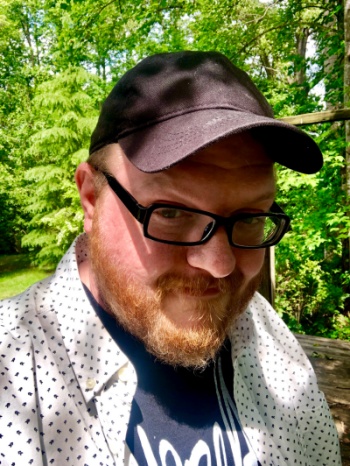 Dylan Hensley: Hmm, I had the opposite happen. My memory of Flipper's Gone Fishin was more positive before we covered it on the show but it turned me off when we revisited it. On the more positive side, my impression of a band like Babes in Toyland was way off, so it was nice to have that corrected. Not many total reversals, but I am more of an appreciator of a lot of stuff I skimmed over in the past.
As you're clearly at the mercy of a number generator and Rate Your Music, what're some more recent albums you wish would've won the lottery (basically your favorite releases from the last few years).
Justin Hensley: Because we are still in the same year, we don't pick any albums from 2019. I would love to one day get the chance to talk about the new Control Top album, Covert Contracts, or Ex Hex's It's Real. Those records hooked me immediately.
Dylan Hensley: Victory is Rated by Dark Blue and Chris by Big Nothing have been some big hits for me this year. I stumbled across the S/T LP by Entracte Twist early this year that I really dug. Due to the way RYM classifies genres, Bob Mould's fantastic Sunshine Rock will never come up in our lottery.
I'm a list junkie so I know what I'm asking here approaching the impossible. Alas, what're your Top 5 Punk LPs? Top 5 LPs people might be surprised by?
Justin Hensley: Oh wow, this is a hard one. These aren't in any particular order, but my Top 5 Punk LPs are probably:
Iron Chic, Not Like This
Superchunk, On the Mouth
Jets to Brazil, Perfecting Loneliness
Dillinger Four, Civil War
Blenderhead, Figureheads on the Forefront of Pop Culture
If you mean LPs that people would be surprised to hear?
Old Flings, Spite
Fuel, Monuments to Excess
Big Kids, Hoop Dreams
Wolves, Art.Culture.Work
The Fake Boys, Pig Factory
Dylan Hensley:
My Top 5 Punk Records of All Time:
Husker Du, Zen Arcade
Minutemen, Double Nickels on the Dime
Frodus, And We Washed our Weapons in the Sea
Bear Vs. Shark, Terrorhawk
Jawbreaker, 24 Hour Revenge Therapy
Top 5 records people might be surprised by? I think there's something unexpected about each of these records:
Starflyer 59, Old
Roadside Monument, Eight Hours Away From Being a Man
The Avett Brothers, Mignonette
Havalina Rail Co., Space, Love and Bullfighting
Brian Eno, Here Come the Warm Jets
How can people follow the pod?
You can also follow us on Instagram, Twitter, and Facebook.
***
If you dig No Echo, you can donate a few bucks to help with the site's operating costs:
Tagged: podcast, punk lotto