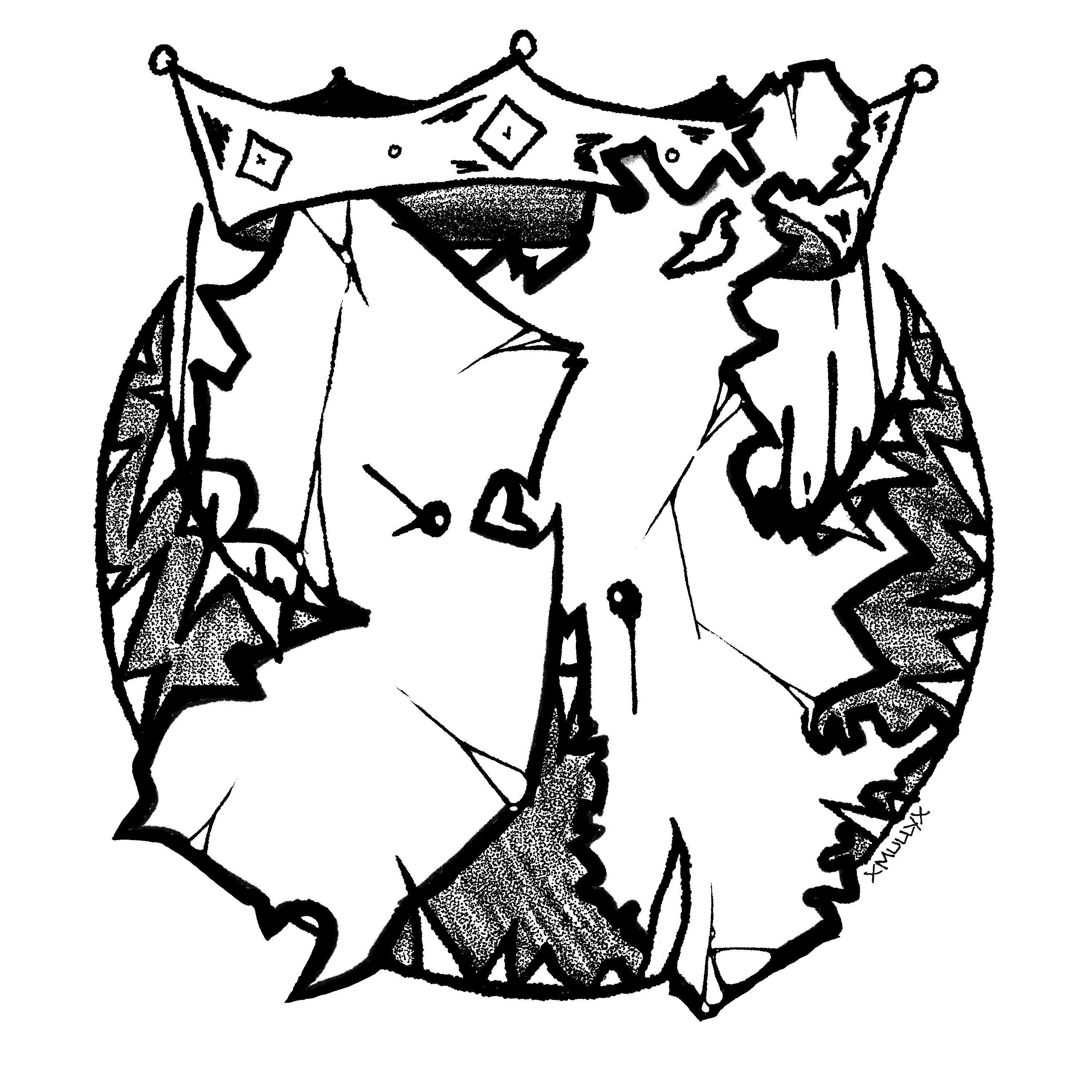 No Echo is always trying to keep up with the new bands popping up within the hardcore scene, and it's not always an easy task. Luckily for the site, and by extension, our readership, many musicians reach out to us whenever they have something fresh brewing.
That brings us to Hold My Own, a new project started by guitarist Anchit Chhabra (MH Chaos, Sector, Shattered Realm) and vocalist Greg Falchetto (The Mongoloids, World Demise, Youth Collapse).
"One day, Greg hit me up and said, 'Let's start a band," Anchit told No Echo. "We knew of each other and both were part of bands who had a song on the first One Scene Unity compilation From Within Records did. I hit him up and told him I was siked that MH Chaos was on a comp with his band.
"A few months later he hit me up and the idea of a band started. Ever since the process of writing these songs and getting them recorded began, I've got to know Greg more and more and it's truly been one of the most unexpected and best experiences I've had through hardcore. My blood brother, Kashish, who now plays bass in Hold My Own, got me into hardcore and many hardcore bands when I was at a young age. Playing in a band with him alone first of all is amazing."
It turns out that Anchit was a big fan of Greg's previous work: "The Mongoloids was one band we listened to a lot growing up and to think that now we all play in a band together is truly some mind blowing shit. We've got Serg the Henny Demon, who I play in Sector with, on drums, and Shane Merrill from The Killer who will be playing second guitar.
"From when my friends and I started getting into this scene, Shane was and is always the biggest reason we did anything in Chicago and in turn outside of it. Now getting to play in a band with him is epic."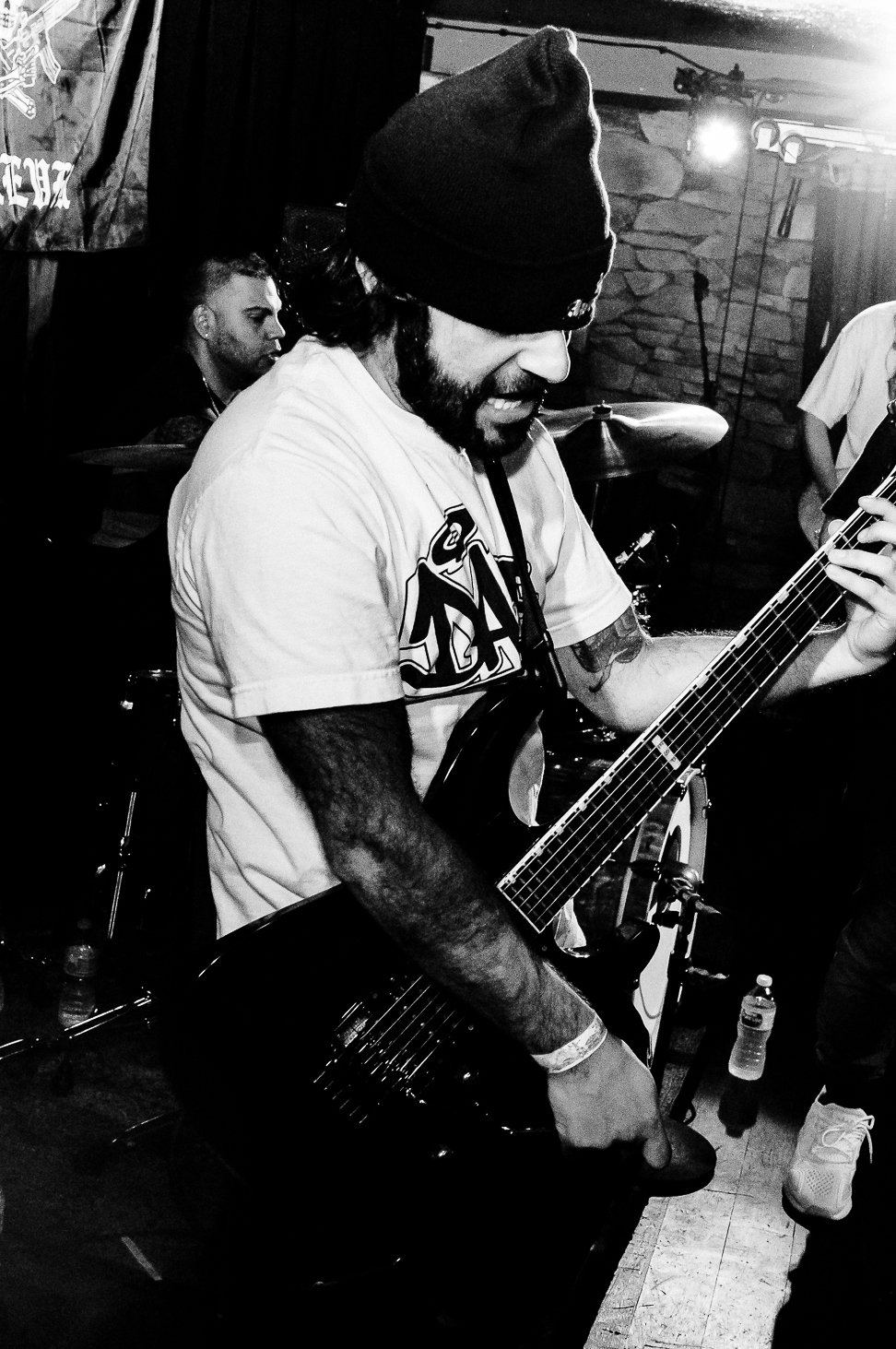 In a separate conversation, Greg spoke to me about the Hold My Own collaboration: "Anchit is so beyond enthusiastic on hardcore I had to do a band with him. His spirit and love reminds me of my own. He holds it down for his scene and I think that is so sick.
"Most of Hold my Own was concepted in his mind and I let him do his thing. From what I've been told I'm not the easiest to be in a band with so I'm trying to turn over a new leaf [laughs]. Also, it's good to know I'm not the old head in the band now that we have Shane Merrill on second guitar."
Streaming below, Hold My Own's debut 4-song demo found Anchit recording the music tracks in both his practice spot and living room, and then sending them to Taylor Young (God's Hate, Twitching Tongues) who ramped and mixed everything at The Pit Recording Studio. Taylor then worked with Greg to get his vocal takes down.
"The sound morphed a lot from early conversations but I think it ended up with a strong Sheer Terror, Biohazard, and Everybody Gets Hurt influence with a modern twist," said Greg.
Meanwhile, Anchit offered the following about the Hold My Own sound: "At first we were thinking of doing some 86 Mentality meets Striking Distance type shit but as it evolved and each piece of the puzzle was added, I would say the band has a strong NJHC/Chicago hardcore influence, being that's the two main areas the band derives from.
"Second to None, Biohazard, Sheer Terror, early Cold As Life, Stout, Agnostic Front, 25 ta Life, Bulldoze, and Carnivore are some bands that we took influence from but we went into it with just doing whatever happened."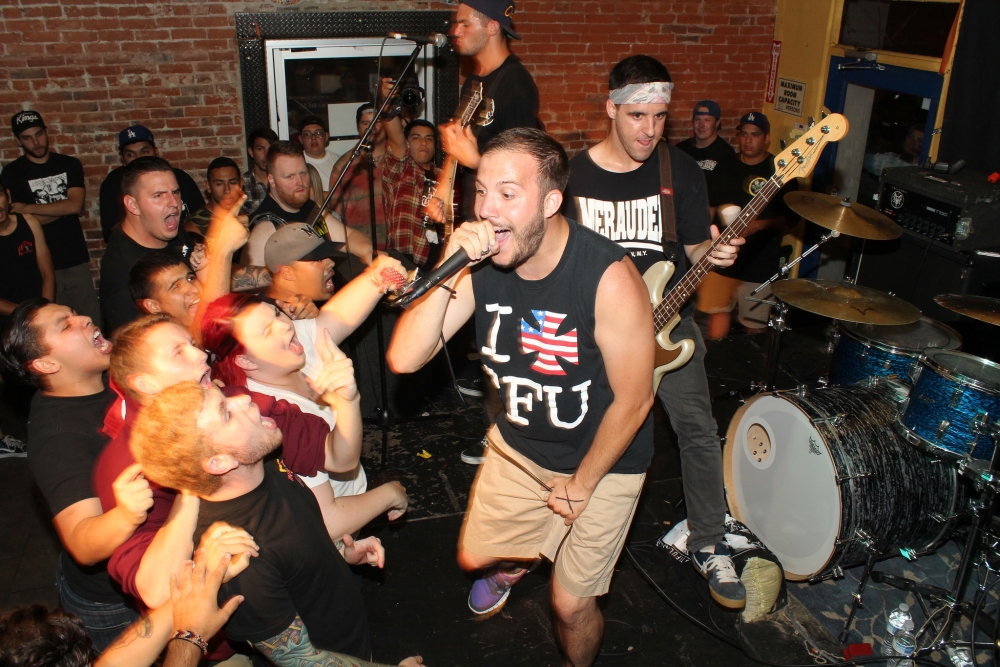 This is part of the feature where the musicians we're profiling discuss their local hardcore community. Anchit went up first: "The Chicago hardcore scene right now is at its best. Every show lately has been popping off with new kids coming out, starting new bands, and finding their own place and niche in all of this and incorporating their own style. It's truly unique.
"Some bands to look at from Chicago are The Killer, Grounds of Execution, Home Invasion, Break the Cycle, Decline, Bovice, Kharma, Instill, Payasa, and TR3Y 5IVE, just to name a few."
Then it was Greg's turn to show some love: "So many bands in New Jersey are killing it right now. My current favorites are Raw Life, Shackled, Threat 2 Society, Cutdown, and Reaching Out. As always, shout out to the New Jersey straight edge!"
Upcoming Hold My Own shows:
January 6 - Chicago, IL @ Cobra Lounge w/ Sector, Home Invasion, and Break the Cycle
January 9 - Tampa, FL @ Brass Mug - FYA 2022 aftershow w/ Sunami, Ingrown, Living Weapon, and Fleshwater
***
Help Support What No Echo Does via Patreon:
***
Tagged: hold my own, mh chaos, sector, the mongoloids, world demise