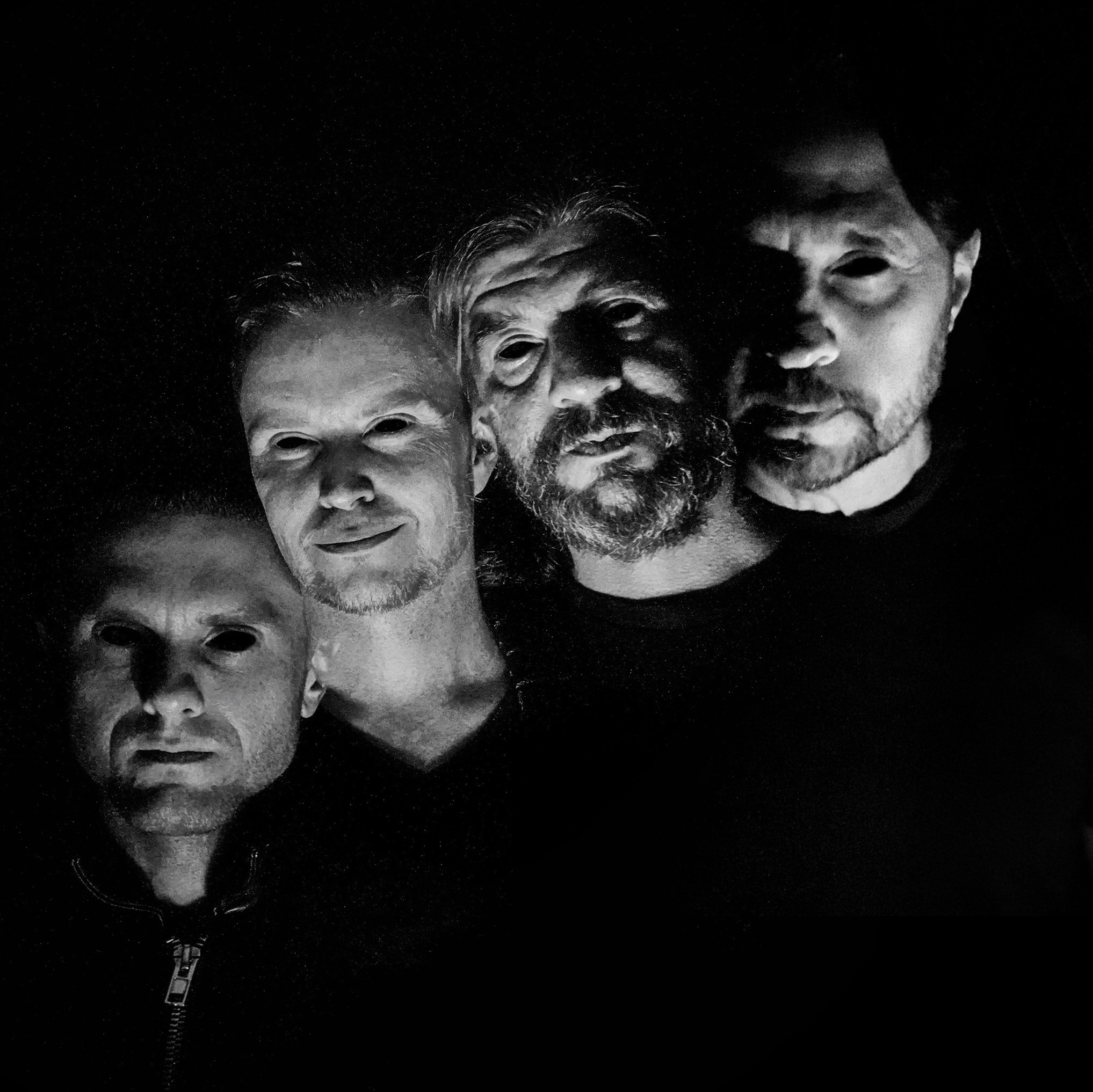 Satanic Planet is a new musical project comprised of Lucien Greaves (The Satanic Temple co-founder and spokesperson), Luke Henshaw (Planet B, Sonido de la Frontera), Justin Pearson (The Locust, Dead Cross, Swing Kids, Deaf Club). and Dave Lombardo (Slayer, Dead Cross).
Weaving a nighmarish sound that brings to mind the darker side of industrial, Satanic Planet will be releasing their eponymous debut album in May.
Directed by Luke Henshaw, with cinematography by Becky DiGiglio, and editing by Displaced/Replaced, Satanic Planet have just dropped a music video for their track "Baphomet," a perfect introduction to what these (twisted) folks have been up to in the studio this past year:
"Goat headed, human bodied, and three-horned, the Baphomet is an icon symbolizing the reconciliation of opposites; dueling binaries combined and transcending into something greater than the sum of their parts," says Greaves.
"The track we have titled 'Baphomet' blends the electronic with the medieval, the drone with the sceam, the raucous with the orchestral. These conflicting elements, we hope, blend to create Easy Listening for the Apocalypse."
Fuck.
Recorded and produced by Luke Henshaw and Dave Lombardo, plus mixed and mastered by Brent Asbury, Satanic Planet is up right now as an instant gratification track when the album is pre-ordered via Apple Music.
The album will be released by Three One G Records digitally, as well as on CD and vinyl, with three limited edition vinyl variants on May 28th. The Three One G pre-order is live.
There will be an additional vinyl variant available from The Satanic Temple, which you can jump on here.
***
Help Support No Echo via Our 3 Patreon Tiers:
***
Tagged: dead cross, deaf club, planet b, satanic planet, slayer, swing kids, the locust