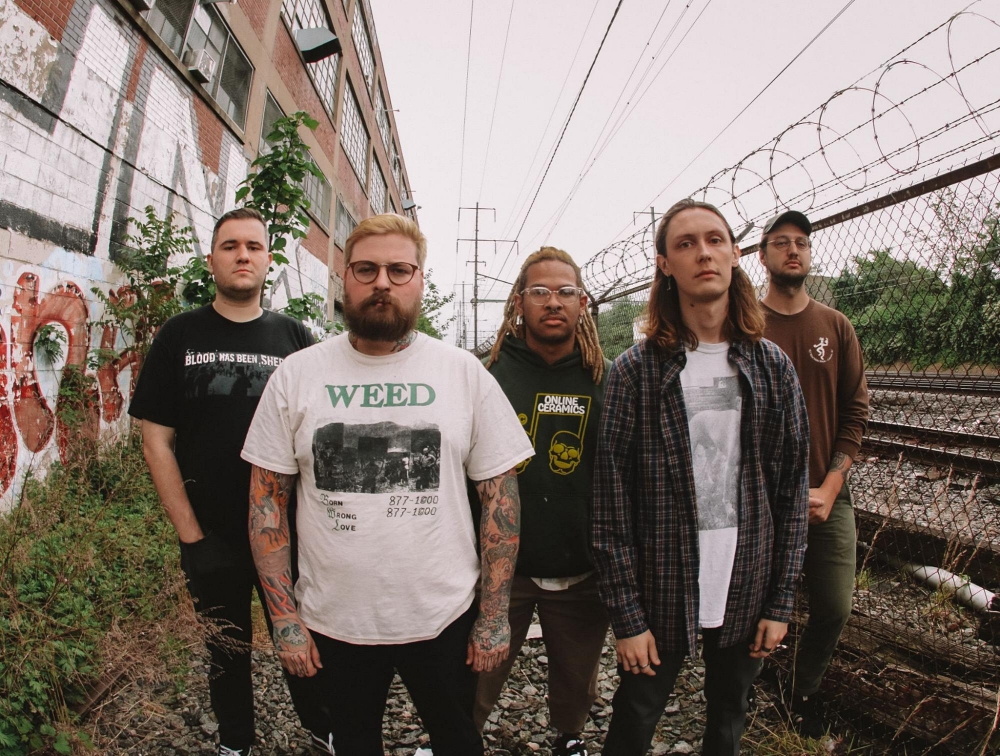 Excide last appeared on No Echo via my 12 Newer Hardcore Bands to Check Out in 2021 list, so you know how I feel about them already. While the group didn't go on to release any new material last year, that doesn't mean they weren't working.
"We started writing immediately following the lockdowns early into the COVID-19 pandemic, and knew not long after that we wanted to create something expansive," says the band, who has members spread out between both North and South Carolina. "There was no doubt it had to be a full-length record. And while it would be easy to write our previous releases 10+ over, it just made more sense to push the limits on the parameters we've existed in thus far."
Excide's sound is propulsive, melodic, dissonant, and always keeps your interest via smart arrangements. For their aforementioned first full-length album, the band worked with Wyatt Oberholzer (Fixation, Chemical Fix) at The Knife Lair in Philadelphia.
With the album not scheduled for release til later this year, Excide wanted to release two tracks from the forthcoming collection ("Uncoil" and "The Portrait, Now Perceived") for everyone to get an idea of what to expect once the entire thing drops. They've also included a remix of the latter track for good measure:
"When we brought the songs to Wyatt and his studio The Knife Lair, we were met with equally as wacky ideas as the ones we came in with," Excide say. "After a 6-day span of losing our minds (in the most positive and hilarious ways), we walked away with something special to each of us and we hope that the feeling of that experience translates to the listener."
New Morality Zine will be releasing the Excide album later in 2022. Stay tuned!
Excide on social media: Instagram | Twitter | Bandcamp
***
Help Support What No Echo Does via Patreon:
***
Tagged: excide