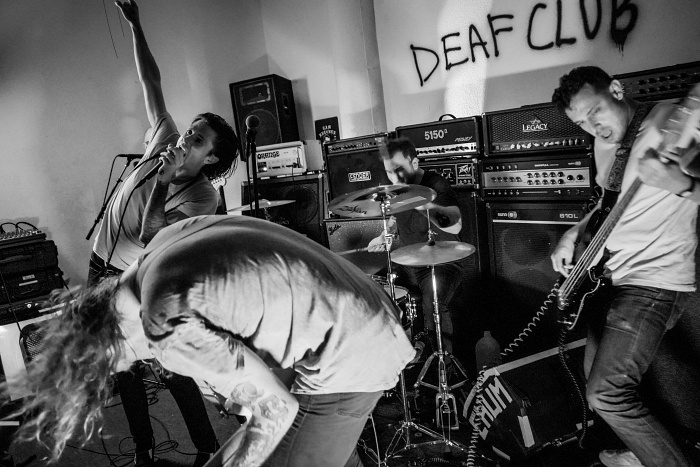 Deaf Club is quickly proving to be one of the most prolific bands in hardcore and grind. Their output is almost as relentless as the music itself. It's as if they are trying to put out as much music as possible before the end of the world, increasing the chances that any aliens that dig through the rubble of our civilization they might stumble on some Deaf Club and ask themselves "What the fuck was going on here?"
Their latest video is for the song "If You Eat A Rat, It Might Taste Good," a track from their 2022 Bad Songs Forever EP. The twisted clip was directed & edited by Dark Details, and filmed by Mike Manasewitsch and Becky DiGiglio.
The sound is manic and the video feels like being stared down by a sociopath. Shards of noise fly in from every direction and there's a break in the middle that gives you the chance to bang your head against a concrete floor. Let the walls fall in and bury you beneath the madness...
Bad Songs Forever was recorded by Alex Astrada and Tommy Meehan. Mixed and mastered by Brent Asbury. Pressed on limited edition color vinyl, released by Three One G and Sweatband Records, you can get a copy here.
***
Help Support What No Echo Does via Patreon:
***
Tagged: deaf club