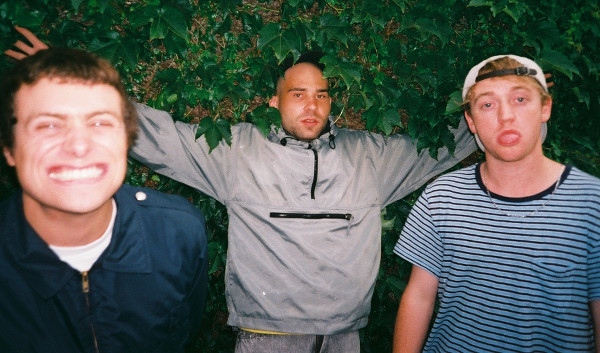 I'm a full-on Anglophile when it comes to pop music. This I will never deny. Back in the '90s, if it came out on Creation Records, or if Melody Maker and NME sang a new band's praises, I was all over it. I'll be the first to admit, many of the bands that came out of the Britpop era weren't good for more than a single or two (Shed Seven, The Bluetones), but I'll be a fan of Oasis, Suede, Blur, Gene, and Ocean Colour Scene 'til I die.
That brings me to DMA's. I first came in contact with the Aussie band at this year's Bonnaroo festival while on assignment for Fuse. I had never heard of DMA's, but as soon as I heard the chiming acoustic guitar of "Laced," I was automatically drawn to the tent where they were playing to a small-ish crowd. With each passing song, the tent got a bit more packed, and rightfully so. Everything about the group's sound that day reminded me of Britpop's most melodically pleasing moments. This wasn't the glam rock damage of Suede, or Blur during their more experimental phases. No, this was the kind of Britpop that made Definitely Maybe and early Supergrass so damn irresistible.
As soon as I got back to my hotel room I hit Amazon and ordered DMA's eponymous 2015 EP. I've been playing the hell out of it ever since. The song "Delete" is a personal favorite, which deserved to have been a big crossover hit if there were any justice in the pop world. The track's slow-burning, stripped-down acoustic arrangement is a gorgeous backdrop for lead singer Johnny Took to lay down his pretty yet angsty vocals on top of. "Delete" is one of those anthems that goes over like gangbusters at UK music festivals like Glastonbury.
Signed to Mom + Pop in the States, DMA's will be releasing their debut full-length album sometime in early 2016. In the meantime, the band just released "Lay Down," a track from the forthcoming record. The song is another sunny burst of jangly guitar rock that brings to mind Britpop in its finest form.