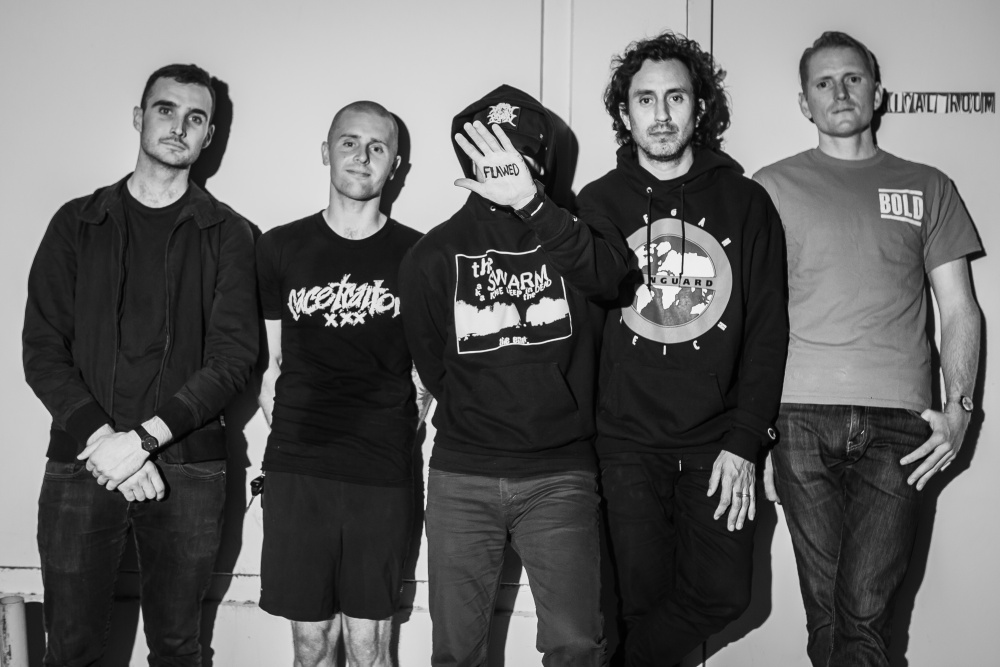 Comprised of musicians from in and around the Orange County, CA hardcore scene of the '90s and '00s, Forewarned is a new band that rather their music live and die by its own merits rather than their previous pedigrees. I wanted to get that out of the way since I won't be naming any of the group's members by their names. "Everyone is screaming, but very few people have anything to actually say," said one of Forewarned's guitarists in a conversation with No Echo earlier this week. "We are a band that is proactive in talking about politics, history, and veganism.
"We would like to believe that we have something to say, and this is the best way that we know how to get people to listen. But we also recognize that this is a growing process, and we are not perfect."
Now, let's get to the music behind the quintet's message. Keeping with their urgency in their message, Forewarned have elected to drop their debut EP, Unforgiving Years, without the fanfare usually associated with the premiere release of a new band made up of hardcore veterans. As you'll hear below, this is music delivered by guys who know the value of a dynamic arrangement. Yes, songs like "Pious Fraud" and "A Thousand Cuts" are stuffed to the gills with one mouthwatering guitar riff after the other, but that's never at the expense of the song its serving. These tracks are both memorable and filled with nuances that keep you focused throughout.
Now that the EP is out and streamable, Forewarned's guitarist told me that they plan on playing shows as much as their schedules allow. He also mentioned a specific band they're working on a slew of tour dates with, but nothing is concrete yet.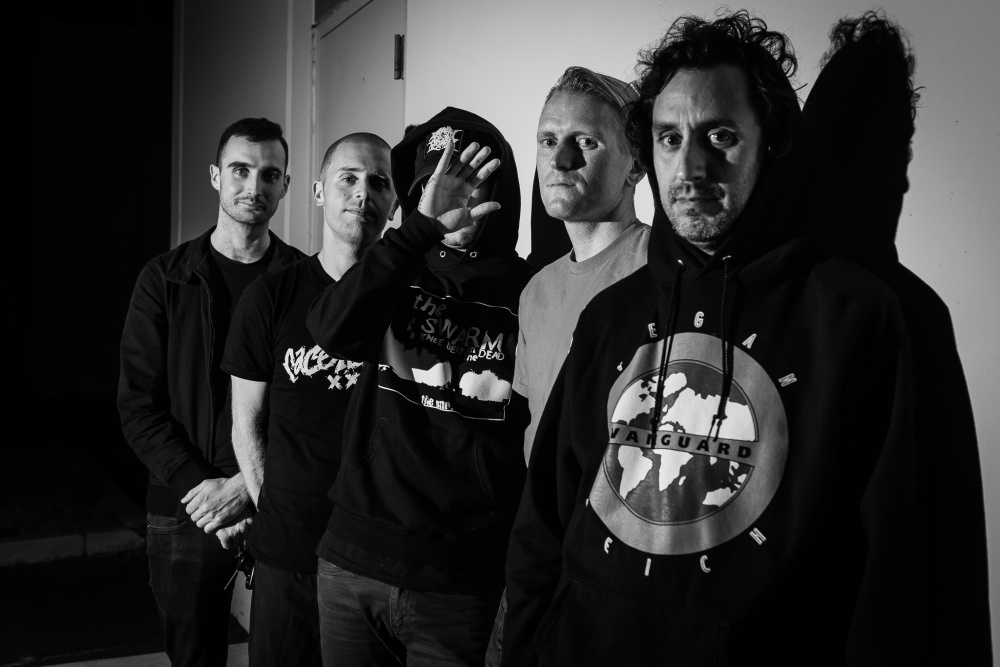 In the meantime, head to Contraband Goods to order Unforgiving Years on cassette and download it from Bandcamp. Forewarned can be found on Instagram, so stay tuned for more from this new union.
Tagged: forewarned