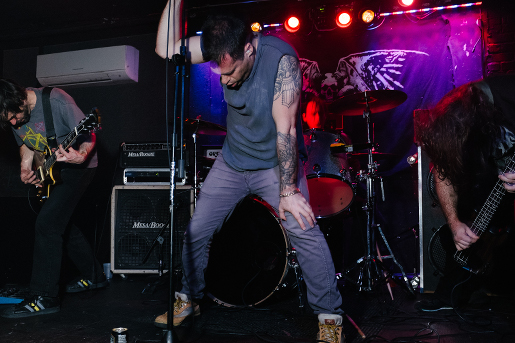 I first started corresponding with Curran Reynolds earlier this decade when I was running Noisecreep.com, back when it was still owned by AOL. Reynolds has been repping some of the more exciting underground metal and hardcore bands since 2000, and I would routinely cover his acts when I was still writing about music on a full-time basis. These days, the 39-year-old is part of a publicity collective called The Chain, working with such bands as Homewrecker, Fight Amp, and Ion Dissonance.
Reynolds is also an accomplished drummer who co-founded Wetnurse, and also was a member of Today is the Day for their Pain is a Warning album and tour. He's currently heading up Body Stuff, a musical project that pays tribute to his industrial, dance, and post-punk influences.
Since we're always working with each other on No Echo stuff, I pitched Reynolds the idea of a career-spanning interview for the site, and he bit.
You've championed the underground music scene in NYC for so many years now, but were you born and raised there?
I was born in a small town in Maryland. In my earliest memories I'm living with my mom, dad, and sister in a little house we rented on an old farm on the Chesapeake Bay. At the center of the property there was a big pink castle that had been built in the 1920s by a bootlegger. My parents split up when I was 5 and from there I moved to Portland, Maine with my mom and my sister. My dad moved to a small town in Kansas. My sister and I would do school years in Maine and summers in Kansas. By the time I graduated high school I'd lived in at least 10 different houses and apartments. I was always really young in school—I graduated high school the week I turned 17. In September of that year I started college at Sarah Lawrence, just north of New York City. Four years later I moved into an apartment in the East Village with my sister, and I've lived in NYC ever since then.
SEE ALSO: 2016 interview with Mark McCoy (Charles Bronson, Youth Attack, Absolute Power, Das Oath, Suburbanite).
What was it like at home when you were a kid, and how did music enter your life?
When I was a kid we were broke, but there was always love and support coming in from my parents. I have faint memories from the time my folks were together and it was a fantasy land—my sister and I would run wild, playing with costumes and toys that my parents handmade. On any given day we were knights or pirates or archaeologists, and we took it very seriously. Musically, I remember Beatles records and classical music. One of my first favorite pieces of music was Tchaikovsky's 1812 Overture, the one with the actual cannons. I reference that piece of music on "Cabin Song," off the new Body Stuff EP.
My folks split up when I was 5, my mom and sister and I moved to Maine, and my mom worked all the time to support us. She started acting, too, and was part of a big circle of people doing creative things in Portland. That city had a lot of art and music and theater going on back then, and still does. Witnessing this as a little kid had a big effect on me. My mom would take us to the movies a lot, too. Looking back I think movies were the most exciting thing in my life during those elementary school years. She exposed us to some pretty wild shit because she really treated us as equals to her—so I was 7, 8, 9 years old, watching Hitchcock, Fellini, and Truffaut films at this art house theater in Portland. And then sometimes we'd watch whatever blockbusters the other kids were watching. Beverly Hills Cop, Back to the Future, Ferris Bueller's Day Off, etc. I loved those movies, too. I think this set the tone for my entire aesthetic as an adult, putting high and low on the same platform.
As for music, all the big pop, rock, and rap hits of that time made their way to my ears. My mom's friend Paul bought us Michael Jackson's Thriller album, that was a big one. The radio and TV and schoolyard were full of Michael Jackson, Madonna, Cyndi Lauper, A-ha, Dire Straits, Glenn Frey, Run-DMC, Fat Boys, and so on. And visiting my dad in Kansas, he was always into classical music and various music from around the world—Greek bouzouki music, stuff like that. It was in Kansas, age 9, that I first got into heavy metal—this was 1987 and every single kid in that town was listening to Bon Jovi and Poison. When I got back to my mom's in Maine at the end of the summer, I was all abuzz about Mötley Crüe so she bought me a subscription to Rolling Stone to try to steer me toward better music. I read that magazine cover to cover for the next six years. In 1987 she also took my sister and I to our first concert: Tina Turner. Not long after that, she bought me my first drum set.
Lots of moral support from both my mom and dad as the years went on. And later on, my stepdad—big music lover, former radio DJ, a great supporter of the stuff I do.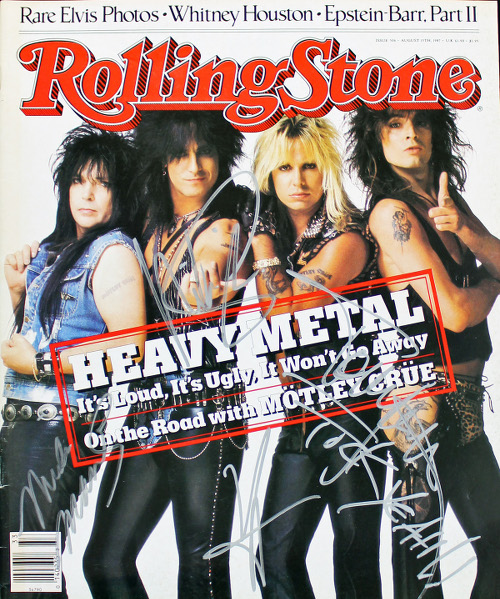 Outside your work as a musician and publicist, you've also written for such outlets as VICE and High Times. What kind of stuff did you read as a teen?
Rolling Stone was my bible from age 10 to 16. My favorite book in junior high was A Clockwork Orange. In college I got turned on to writers like Joyce, Pynchon, and Mailer.
What was your gateway into heavy music, and did you have a mentor that helped out in that regard?
I think it was always in me, I was always drawn to the dramatic, violent stuff. My dad would play The 1812 Overture or records of Revolutionary War marching drums and I would get ecstatic. Or watching 2001: A Space Odyssey with my mom on my 8th birthday, the main theme, "Also Sprach Zarathustra," completely rocked me. I started hearing actual heavy metal around 1985, seeing Mötley Crüe and Ozzy Osbourne videos on MTV, that kind of thing, but I wasn't ready for it. It clicked for me in Kansas in 1987—like I said, that town was pure heavy metal at that time. Bon Jovi, Mötley Crüe, Poison, Ratt, Europe. And a year later when I returned there the next summer, some of those same people had advanced to Metallica and Slayer. I remember being freaked out by the River's Edge soundtrack that summer. Also in Kansas, my dad's friend Tom introduced me to Pink Floyd and I became a Pink Floyd fanatic. I was fully obsessed with that band for the next year.
From 1987 onward, Rolling Stone was the main thing that really broadened my musical knowledge and organized my understanding of it. I guess Rolling Stone was my mentor, more than any one person. Also during those next few years, my sister Ariana would report back to me about what her cool older friends in high school were listening to. Her stories, cross-referenced with what I was learning in Rolling Stone, were crucial. At 11 and 12, I was listening obsessively to albums like Nothing's Shocking, Daydream Nation, Doolittle, and ...And Justice for All. I would listen to these tapes daily, start to finish, again and again.
Were you naturally drawn to drumming, or did you start out with another instrument?
I played trombone in the 5th grade school band. But, yeah, I was always drawn to hitting things and making a loud bang. My interest in drums was always on that primal level. It was about loud bangs and instant gratification. As a little kid I was really into guns, and also really into my dad's manual typewriter. The act of hitting the typewriter key with my finger and watching the hammer strike the paper and leave a black mark was intensely satisfying to me. Age 4, I would sit and type for long stretches at a time. So I think drumming satisfied the same urge as guns and the typewriter. My dad made me a drum out of a round oatmeal box and I would march around house with it. Then a few years later, hearing all those hit songs of the mid-'80s, the drums on those songs were huge! It was all about that massive snare explosion in those days. And the drumsets themselves were big. Seeing my first concert (Tina Turner in 1987) was a factor probably, seeing that drummer play live, whoever that was [most likely Jack Bruno].
SEE ALSO: Cruelty of the Heavens Release a Contender for Best Album of 2016
Give me a quick rundown of some of the bands you played in before Wetnurse.
The first person I played rock music with was my friend Sky Hall in 1988. It was me on drums and him on guitar. We played R.E.M.'s "The One I Love" for a middle school talent show. I actually put Sky's sister, Ariel, on the new Body Stuff EP, she does a vocal part on "Ice."
The first real show I played was a few years later in 1991. I was 14 and we did a set of mostly Jane's Addiction covers. It was really thrilling. A crowd of maybe 50 kids was moshing for us—it was the first time I had ever seen that, and for them to be doing that for us was a big feeling.
Jack Donkey, Urban Massacre, Fallout, Fuckmusket, Amplexus, Runt, and Circa Viet Kong are the names of some of the bands I was in before Wetnurse.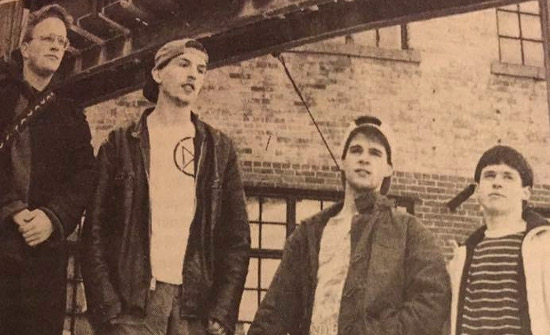 You graduated from Sarah Lawrence College in 1999. Was there a music community there when you were a student?
There was a community of music listeners there, for sure, and during my years there I got turned on to so much good stuff. My college friend, Johnny Dwyer, turned me on to Today is the Day, for example, because his older brother worked at AmRep. My friend Marcella introduced me to Born Against, Heroin, and Swing Kids. My friend Robb introduced me to Acme, Coalesce, and Converge. And Sarah Lawrence is a 30-minute train ride from Grand Central Station so I would go to the city to see bands play. Some of the bands I saw play in NYC while attending college in the '90s include Today is the Day, Unsane, The Make-Up, Converge, Modest Mouse, Sleater-Kinney, Unwound, The Dillinger Escape Plan, Soilent Green, Indecision, Candiria, Hatebreed, Shai Hulud, Will Haven, Kiss it Goodbye, Quicksand, CIV, and Fugazi. It was a good time for New York hip-hop, too. All the early Wu-Tang stuff was coming out, early Mobb Deep, Nas' Illmatic, etc. Those albums were on constant rotation at school.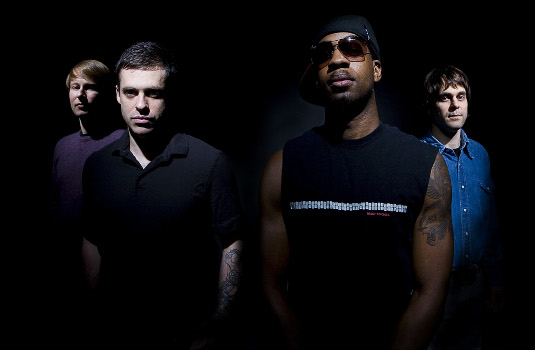 How did Wetnurse form, and what's the status of the band today? It's been quite some time since I've noticed any activity.
Wetnurse formed in NYC in the summer of 2001. The central figure there was Ian Lary, a friend I'd gone to high school with in Maine. The intention was to do a metal band, inspired by stuff like Eyehategod and Today is the Day. Ian was coming from a background of Dischord Records stuff, dub music, and other things. Wetnurse quickly broadened into a band where there were no rules, it was a melting pot of different styles. Our singer, Gene [Fowler], was born and raised on 23rd Street in Manhattan and he came from a hip-hop and breakdance background, although that wasn't directly apparent in the Wetnurse music.
The early Wetnurse era was really exciting. There was no obvious community in NYC, we were kind of in the dark, but we found our way onto shows around NYC with Cro-Mags and Bad Brains, and younger bands we liked, like Premonitions of War and Anodyne. In many cases I was the one booking the shows. Then in 2004 we recorded our first album, with Martin Bisi producing, and we did our first tour. From then on we toured a bunch every year. Ian, the founder, left and we later replaced him with Garett Bussanick, who was my co-worker at Earache Records at the time. Our bassist Hunter left and we later replaced him with Ryan Jones, a soundman who was doing sound at a lot of the shows I was booking back then. Wetnurse's second album, Invisible City, came out in 2008 on Seventh Rule Recordings. That was a high point for us, I think we really achieved something with that album. We spent the next two years writing the third album and we tracked the whole thing instrumentally. By then it was 2010 and I had been doing that band pretty hard for 10 years. I was ready for a break, and around that same time Steve Austin invited me to join Today is the Day. I wound up bringing Ryan Jones into Today is the Day with me, too, and the two of us got wrapped up in that for the next few years. It was the natural course of events. Today I am still close with every member of Wetnurse, and that instrumental third album I mentioned is still sitting in the vault.
When you joined Today is the Day, you ended up playing on the Pain is a Warning album. I've never met Steve Austin but from the combination of his stage presence, lyrics, and some of the interviews he's given, he's always seemed like an intense person. What was your take on working with him?
Steve is one of my favorite frontmen of all time, going back to the first moment I heard Willpower in 1995. You know, there's that short list of musicians you felt so deeply connected to from the first time you heard their music. He's one of those for me. [Late The Gun Club vocalist/guitarist] Jeffrey Lee Pierce is another. Outside of music, there's the artist Matthew Barney and filmmakers like Antonioni. These are people whose work resonates so hard with me, it gave me an instant sense of familiarity and kinship from the get-go.
Steve hits a specific balance of brutality and vulnerability that is so powerful to me. He's so aggressive, then so wounded, within the same song. I saw Today is the Day as a fan maybe 10 times before joining the band and I felt like he was my older brother, even before ever properly meeting him.
As a person, there's a Clint Eastwood side of him, where he's like a real man's man and he shoots guns and he can fix any vehicle and he has an encyclopedic knowledge of all sorts of useful things. And he's a family man, he has an awesome wife and two sons. And then there's the artist side of him, where he's emotional and he's an actor and he's a comedian and he sympathizes with the true freaks of the world. Mostly he's the nicest guy you've ever met, but he absolutely has a pissed off dark side.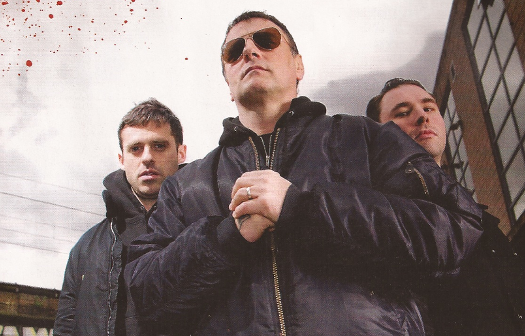 In terms of life experience, what do you think was the most valuable thing you walked away with from your Today is the Day stint?
I got to tour Europe with Today is the Day, that was a big one. We played 20 countries in six weeks. I got to record on a Today Is the Day album—my name is on that album forever, which is something I'm proud of.
Instead of joining another band after Today is the Day, you chose to go the solo route in 2013, releasing the first Body Stuff EP. How wary were you of putting something out where you were the sole focus? I've never done anything like that as a musician.
When I chose to leave Today is the Day I had really fulfilled my rock band dreams for the time being and I had no intention of joining another band as a drummer. It was time for me to do the solo project, it felt right. I've said before, being in a band is like being a football player, whereas in the solo project you're a painter.
This idea had been brewing for a while but one person who pushed it along was Mick Barr. Mick was my roommate in 2007/2008, during the time he was writing and recording his Ocrilim album, Annwn. We were talking in my kitchen one day and he made a comment to me, like, "Everyone should make at least one solo record."—as if it is a necessary part of a person's development. I liked that.
SEE ALSO: 2016 interview with Mike De Lorenzo (Sheer Terror, Serpico, Kill Your Idols, Milhouse, Enrage, C.R.).
Your longtime musical collaborator, Ryan Jones (Wetnurse, Today is the Day), also plays a part in Body Stuff. Many people reading this will know him from Mutilation Rites.
I met Ryan Jones at Lit, the bar in New York where I was booking a weekly series of shows called Precious Metal. Ryan was a soundman there and we hit it off right away. I invited him to join Wetnurse and later I brought him into Today is the Day with me. We've toured the world together and shared many a van drive and many a motel room.
He's a key part of Body Stuff. The process is basically that I write a song then sit down with Ryan and together we figure out how to track it and mix it. All the technical stuff is him.
Body Stuff isn't easy to describe.
The fundamental starting point was to make music that would rock me. Maximum impact. Naturally a lot of '80s influence comes up because that's where I come from, that '80s music is the bedrock of my whole aesthetic. It's as if I'm making music now with the intention of rocking the 9-year-old me. On top of all that, there's the New York City influence, inevitably, because this is where I've lived the past 20 years or so. The tension and grandeur of NYC is in the sound. And then there's the extreme metal influence—mostly in the drumbeats—because my career has been in that world, almost since the day I graduated college. These are some of the elements at play. None of this is premeditated, it's just what comes out. And lyrically, honesty is the key. It's a personal, confessional project, it's about the catharsis of the confessions. But that sounds very selfish and I want it to be more than that. It is intended to be music for everyone. Even the band name, Body Stuff—the intention was a totally neutral, universal name that belongs to everyone. I think the first song on the first EP set the tone. It starts with the lyric, "Man on the street / mortal enemy / I'm on your side." That line was about making a conscious choice to turn potential enemies into friends, to love the outside world.
Killing Joke was referenced in a bunch of reviews of the first EP, which is very flattering.
How much trial and error was involved in developing your vocal style for the Body Stuff material? Again, it's one thing to scream into a microphone, but you're singing through most of the records.
The idea for the solo project started to crystallize and I knew I wanted the music to be real and revealing. It was all about expressing something more fully and honestly than I'd ever been capable of as a drummer in bands. I never once thought, "Oh, I want to sound like this singer or that singer." I just started going for it and it came out in this somewhat melodic way.
When I finally started tracking the first EP, I had no vocal training at all—but working with Ryan as an engineer, it was a safe place where I could try stuff out with no inhibitions. I learned as I went. I learned about my range, for one thing—I went for higher notes on the first EP than the second.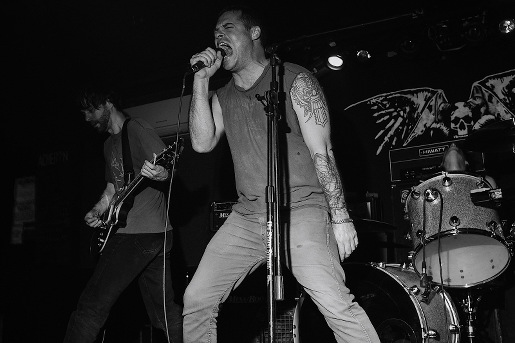 Not to harp on the vulnerable thing, but what was it like the first time Body Stuff performed a gig?
I loved it. The first show was with Vain Warr and Psalm Zero at the Acheron in Brooklyn. The live band was me and Ryan and two other friends of ours—Greg from Wetnurse on guitar, and Matt Kepler from Chariots on drums. The feeling of being up there singing my own songs with some of my best friends backing me up was fantastic.
You've been a music publicist for many years now, and you got your start at Earache Records. What were some of the first campaigns you were tasked with during your time there?
Decapitated's Winds of Creation album in 2000 was one of my first campaigns. SPIN magazine printed a little piece about them, titled "Underage Foreign Death Metal Alert"—because at that time the band members were very young—and that was really exciting, that gave me a taste of a bigger, mainstream outlet covering a crazy underground band, and I thought that was really cool. Some other highlights of those early days were albums by Morbid Angel and Hate Eternal.

These days, you are a self-employed publicist, working with several labels and artists. Do you ever miss the energy and atmosphere of being in an office? I sure as hell don't! But some people who work independently often say they struggle with that.
I like the freedom of self-employment. I've been self-employed since 2005. But after all these years I was ready to team up with people. I guess in my music I went solo and in my business I teamed up. In April I launched The Chain, my PR company with Justin Pearson and Brandon Gallagher. Justin's a veteran, he's a legend. He's the founder of Three One G Records, he's a member of The Locust, Retox, Head Wound City, and Dead Cross, and he's an actor. Brandon's a younger guy and he brings a younger man's perspective to the table, which is equally valuable to me. And Brandon's absolutely killing it, too—he plays in Old Wounds who are currently out on tour with Every Time I Die, he's a sick graphic designer, and he has his own clothing line, Secret Nature. Just this month I brought on my man Garett from Wetnurse as an assistant, too. So I went from being solo to having three other minds in the mix. But as for a physical office, I'm in Brooklyn, JP's in San Diego, Brandon's in Jersey, and Garett's in Massachusetts.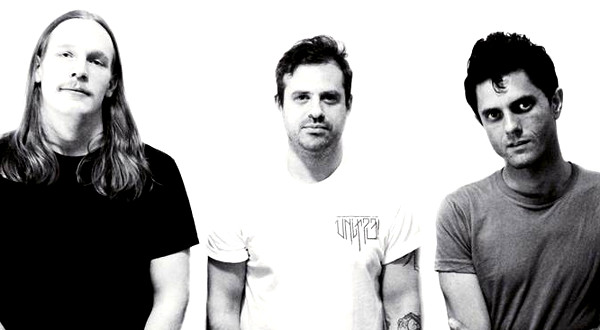 Who are some of the publicists that you've looked up to throughout your career?
None of my inspiration comes from looking at other publicists. I get inspired by musicians, artists, filmmakers, fighters, entrepreneurs, people like that. I actually think PR is a very admirable profession if one has the right intentions and the right approach. If you're out there championing music that you believe is good, and you're using your skills and influence to help spread the word about it, it's a noble thing. I strive to be that way. But I'm self taught, I never worked for another publicist, or had a mentor, or even knew what publicity was before I started doing it. This might be part of why I take this job to heart so much, because it's always been my own personal thing since the start. When I got hired at Earache, they'd been using freelancers before me so I had to figure out a lot of what to do, sink or swim. I built my list of contacts from scratch.
Did you have any mentors when you entered the PR world?
My boss at Earache was the label manager, Al Dawson, and I have to give him credit, I learned a lot from him about the music industry in general. Since going freelance in 2005, I learn a little from every client I work with.
SEE ALSO: Best Orange 9mm Songs
Earlier in our conversation, you mentioned when you booked a weekly live music series in NYC called Precious Metal back in the mid-'00s. What was the best and worst part of that experience? I imagine it consumed your life for the time it ran.
The best part was being a central part of a community and watching that community grow and take on more of a life of its own. It was so cool having this home base where once a week I could host people and show them a good time. The location itself was amazing, too—we were in the basement of Lit, a bar in the East Village that was known for being the most depraved, drug-addled bar in the city and was often full of artists and actors and pro skaters and other exceptional people. So while we were rocking downstairs there would be legendary dance parties revving up upstairs. This mix of cultures is part of what made Precious Metal what it was. I kept Precious Metal going for exactly 6.66 years. By the end it had just run its course. Back to your question, the worst part, I suppose, was the nights when the turnouts were bad and the bands were bummed about the lack of money.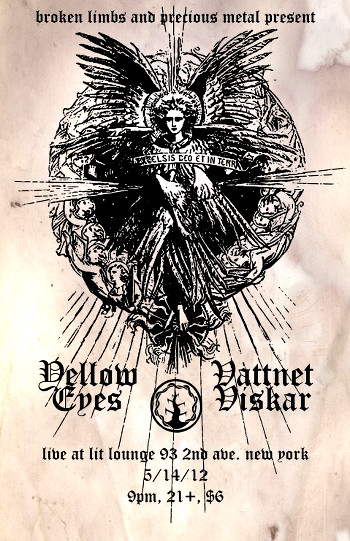 You have your publicity company and a new Body Stuff record out. Do you have any other projects you're working on that we should look out for soon?
The Chain and Body Stuff, that's it for now!
Who is the funniest person in the metal/punk music industry?
Steve Austin.
***
Body Stuff 2 is available as a cassette pre-order directly from The Path Less Traveled Records.
Tagged: body stuff, interview, metal, noise rock, punk, today is the day, wetnurse