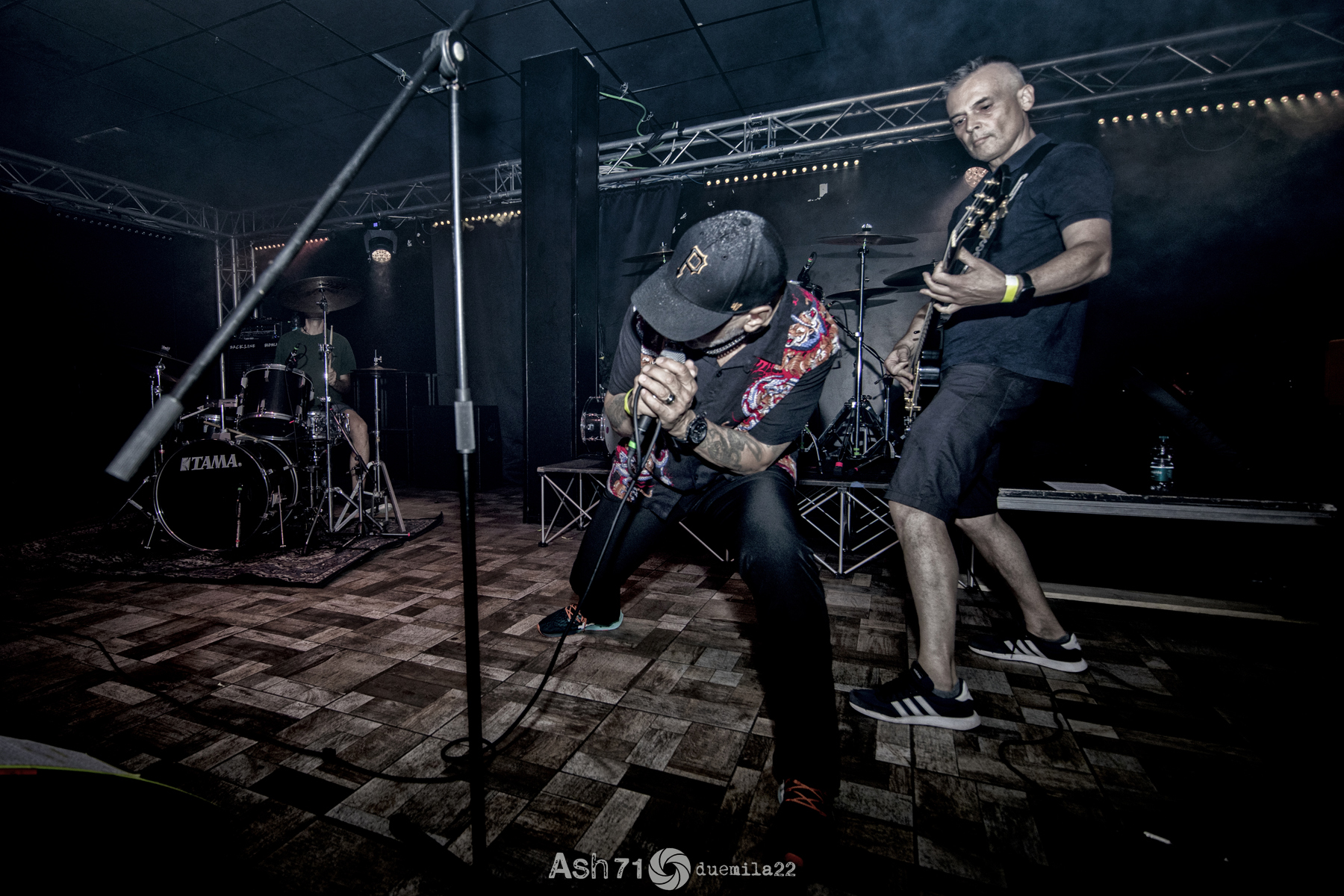 Inducine is a hardcore band from Milan, Italy formed back in 2012 by vocalist Che and drummer Moxx, both veterans of the '80s band, Crash Box. They both appeared on that group's 1989 release, Nel Cuore.
"After many years we got together again and decided that it was time to join our efforts again and dedicate ourselves to create a musical style as personal as possible, but without denying our influences," Che told No Echo via email about Inducine.
"I think our musical style is quite varied, but with an obvious tendency to heavy and dark atmospheres. The songs we make are using the ideas of each member of the band, so that we can try to avoid the monotony that appears on several hardcore records.
"If I have to mention some influences, on a personal level I would say that Bad Brains, Cro-Mags, and Black Flag are the first names that come to mind, but also bands like Deadguy, Blacklisted or Cursed."
Inducine will be releasing a new record soon entitled Wrong Place Wrong Time, and they've just dropped a track called "Irreversible" to set the stage:
Che also spoke about the Inducine songwriting in our email exchange.
"In my lyrics, I try to give voice to that part of me that chooses music as an expressive medium, an underground side of myself that otherwise would not be able to come out. Or rather, if it came out in everyday life it would be a destructive and / or self-destructive impulse. Abandonment, regret, anger, loneliness."
The vocalist continued: "Those are feelings that we all sooner or later will experience, and I prefer to sublimate them in music rather than vent them against the others. Then I must confess that I love certain literature and movies very much, and even that has sometimes served as inspiration. It is no coincidence that the first song of Wrong Place Wrong Time is called 'Irreversible,' which is the title of a beautiful film by Gaspar Noé.
"
Che left us with the following: "I hope that hardcore remains a space where you can feel free without being judged by the omnipresent censorship and ridiculous "woke" moralism and bigotry. I am feeling in the air too much desire to exclude and censor those who do not conform, and I find this unbearable."
Wrong Place Wrong Time will be out in late September via Rebuilding/Devarishi Records (pre-order).
Incudine on social media: Instagram | Bandcamp
***
Help Support What No Echo Does via Patreon:
***
Tagged: incudine