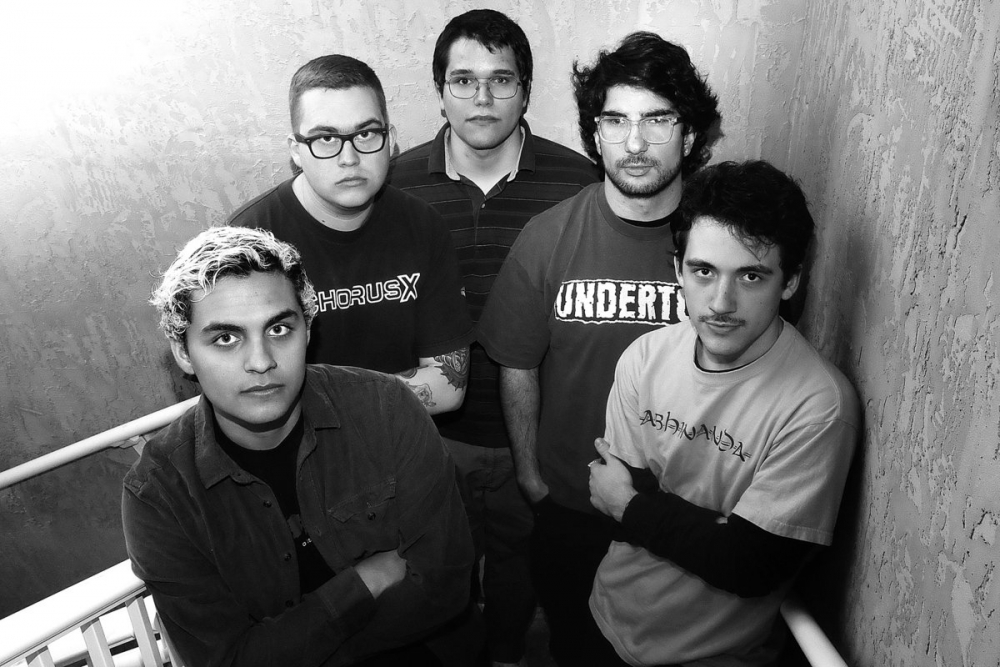 While I listen to A World Unseen, the debut EP from Florida band Envision, I can't help but be mentally transported back to the '90s when groups like Strongarm and Outspoken were getting a ton of play in my CD player. There's a—dare I say—elegance to how Envision pull in elements from the more melodic side of hardcore and pepper in the kind of intricate guitar nuances usually reserved for metal.
"We're all real close so the 7" writing came really quickly and naturally," says Envision drummer Lennon, who is also the frontman of Ecostrike and the guy behind Plead Your Case Records. The busy musician offers the following when I ask him for some of his new band's specific musical touchstones:
"We took influence from all over the place, including groups like Tension, Outspoken, Unbroken, and Spawn... and tried to make something a little different than what we'd done in our other bands. A big goal was being unafraid to take risks musically and try some more 'out there' sort of stuff while still staying true to the nature of the band which is: hardcore."
I'm honored to present Envision's A World Unseen in its entirety today. Ugly & Proud will be releasing the vinyl version of the EP and it's available for pre-order starting today.
Lennon says the following about the EP: "We're psyched to work with Ugly & Proud on this. The label released the Guidance LP and Search for Purpose 7", two records that we're huge fans of and that I think are in the same wheelhouse as what we're going for with our sound, so I think it's a perfect fit!"
Envision will be playing a show on Sept. 8 at the Juicebox in Oakland Park, FL with Bloodbather, C.N.D., Altered State, Seed of Pain, and Be All End All. The flyer for the gig is attached below.
Tagged: ecostrike, envision, plead your case records