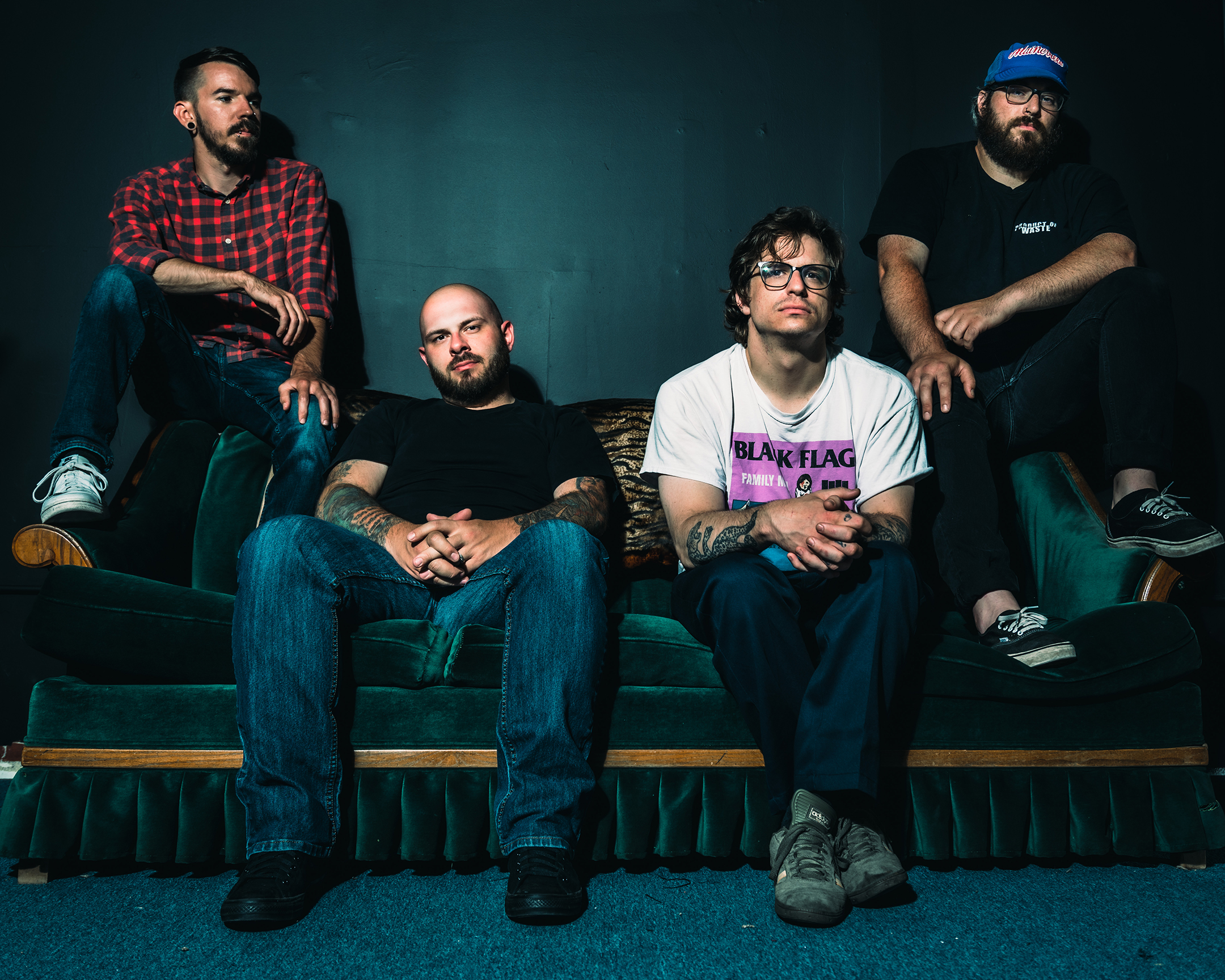 Anxious Wave is a band combining the talents of veterans from the forward-thinking Providence, Rhode Island music scene. Formed in 2018, the quartet consists of guitarist Mikey Belcastro (ex-Product of Waste, Violent Sons), vocalist Brandon St. Pierre, bassist Sam Okon, and drummer Dylan Lagory.
To my ears, Anxious Wave sound like a glorious mix of Amphetamine Reptile-like noise 'n' roll, hardcore punk, and whatever the fuck you call what Rollins Band was. It's soulful, angular, and aggressive music for folks looking for something a bit left of center.
After releasing a digital demo, an EP called Love Quantified, and a split with PanzerChocolate, Anxious Wave are ready for their close up. Tomorrow (September 2nd), they'll be releasing their debut album, a kickass collection called Live From the Poison Factory.
But why should No Echo readers wait til then? Dig in below:
Anxious Wave bass ace Sam Okon shared this with No Echo:
"I'm extremely excited about releasing this album. It's been years of work and we've put our souls into it. I hope people enjoy listening to the songs as much as we enjoy playing them."
I know the full album is streaming above, but I would be remiss to leave out this splendid music video for album track "Complex Needs":
Live From the Poison Factory will be released September 2nd via Nefarious Industries on vinyl (with 100 on Transparent Red and 100 on random mixed colors, 100 Transparent Red cassettes) and all digital platforms (all ordering options here).

Upcoming Anxious Wave shows:
September 2nd - Portland, Maine @ The Apohadion Theater
September 3rd - Boston, Massachusetts @ The Middle East
***
Help Support What No Echo Does via Patreon:
***
Tagged: anxious wave