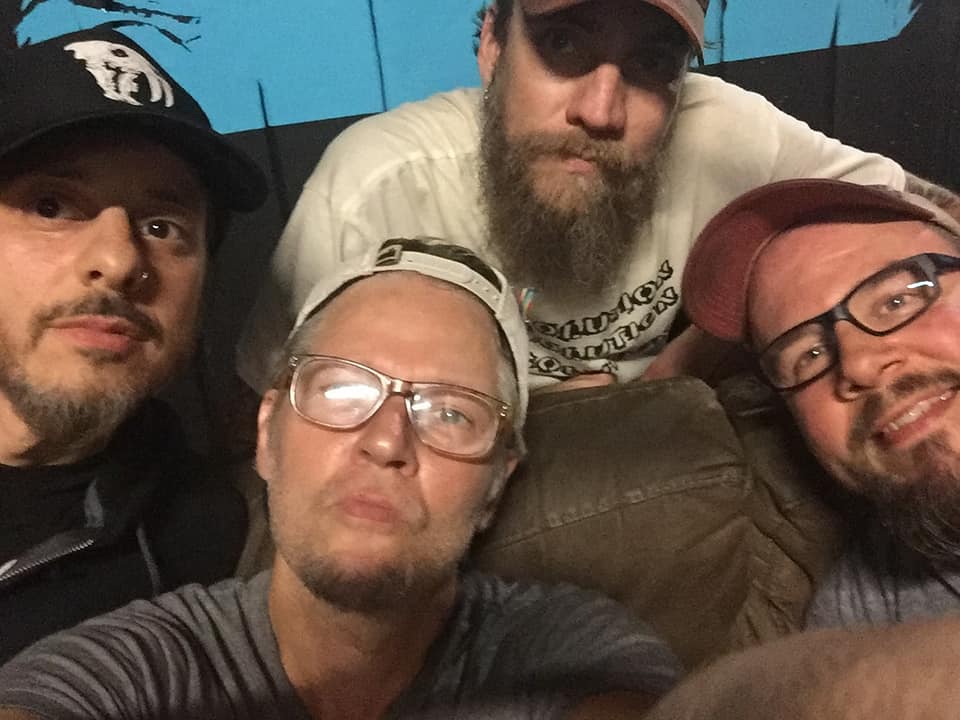 No Escape might not have been nearly as popular as some of their counterparts of the early '90s hardcore scene, but they remain one of the most beloved by a smaller yet adoring group of listeners. It's one of the cases where if someone you meet starts talking hardcore and they mention being a No Escape fan, you instantly give them props.
The band's material on their 1990 demo, and split with Turning Point a year later, sounds as menacing as it did decades later. No Escape ended working together only a few years after initially forming, with members going on to such bands as Deadguy, Seven Gone, and Kiss It Goodbye.
But why did No Escape break up in the first place? "At the time, I think it was mostly wanting to do something new. Myself and the guys in the band had already started Seven Gone, which was a little more rock oriented and Tim was about to start forming Deadguy," guitarist Steven Crudello tells No Echo. "Those bands were starting out at the same time we were recording our full length, "Just accept it". Which is probably the reason that record didn't exactly sound the way it should have.
"We turned down an opportunity to go to Europe around 1993 to concentrate on our new projects and that was it. We never really had that 'we're breaking up moment.'"
Where is No Escape these days? Let's give you a taste with "Insomniac," the first track from the band's forthcoming return EP. "The song is real straight forward. It has a frantic sound and energy to it. We thought it is a good one to reintroduce people to No Escape. It also is the first song that we wrote with our new bass player, Jay."
Steven clues us in on how the whole No Escape reformation and new EP came to be: "We reconnected a few years back with the exception of our old bass player because there was some talk about maybe rereleasing the Just Accept It record. I suggested recording the song 'Search' from our demo for fun to maybe add to it. We started jamming and it was a blast. With a friend of mine filling in, we ended up doing a reunion show in Philly.
"During that time, I started throwing out some new song ideas whenever we could get together and things just started to click from there. We ended up getting stoked on the new music, never recorded 'Search,' or rereleased that record, but ended up recording some songs without a full-time bass player instead.
"By the time we were going to finish up those songs, we had three more almost ready to go, so I recruited my good friend, Jason Elberson, who also played bass in Seven Gone with me, and that really completed our sound and glued the songs together."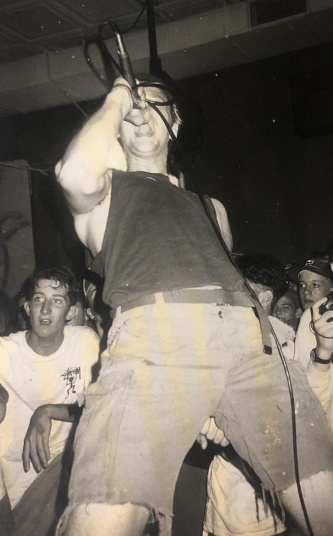 No Echo next asks Steven to give us the 411 on the recording sessions for the No Escape EP. "We recorded with Arik Victor (Creep Records) in Philly, who I knew from around the music scene and he also was familiar with No Escape. The first sessions we did the basics for three songs. About a year or so later, we recorded three more with Jay and had him redo the bass from the first session.
"There were some long breaks in between sessions. It proved to be pretty tough to get our schedules together, some life events got in the way and we all live almost an hour apart. The whole process to about two years to finally complete."
No Echo closes the conversation out by asking Steven when No Escape fans expect the new record to drop. "We are still working out the details of what label the vinyl release of all six songs will be on, but we hope to have it out by fall. 'Insomniac' will be available streaming at the end of April and be available for pre order shortly.
"Streaming namewise, we are listed as No Escape:Official to separate ourselves from some other bands with the name No Escape... but you know who was first [laughs]. We are expecting to play a record release show here in Philly when the time comes, and with schedules permitting, hopefully other shows when we can."
No Escape on social media: Facebook
***
Donate a few bucks to help with No Echo's operating costs:
Tagged: bitter branches, deadguy, kiss it goodbye, no escape