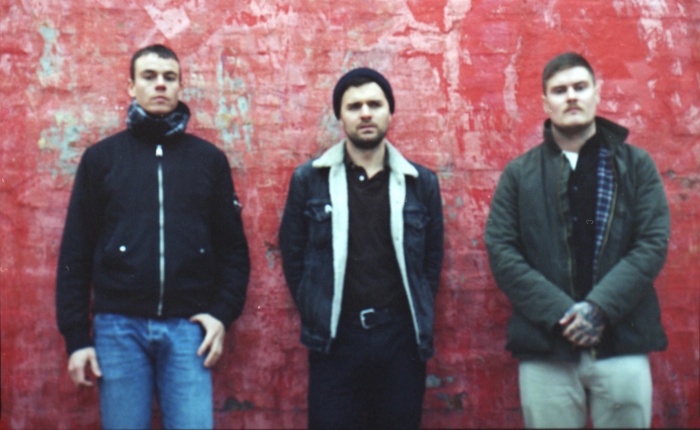 Copenhagen trio Halshug's earlier material mined from the great tradition of D-beat and hardcore from Europe. Both Blodets Bånd (2015) and Sort Sind (2016) were cut in that sonic spirit, but for their latest collection, the band decided to open its stylistic borders and let in new sounds into their songwriting approach.
Cut with Simon Sonne (Orm) in Copenhagen, Drøm finds Halshug welcoming in everything from deathrock to industrial to post-punk into the proceedings. No Echo is pleased to present the album in its entirety below:
By the way, Drøm translates to "dream" and Halshug say that one of the primary themes of the album is the thought that dreams are "a succession of images, ideas, emotions, and sensations that occur involuntarily in the mind. And also, sort of a vision, or a wanting of something more than just what is. The dream is volatile. It can burst. One moment it felt real, and moments later it can't even be recalled."
Drøm will be released on LP and digital formats worldwide on July 19 via Southern Lord Recordings and can be pre-ordered today.

Halshug tour dates:
9/07/2019 Vaterland - Oslo, NO
9/12/2019 1000Fryd - Aalborg, DK
9/13/2019 Radar - Aarhus, DK
9/14/2019 Stengade - København, DK
9/20/2019 Kulturhuset - Gøteborg, SE
9/27/2019 Plan B - Malmø, SE
9/28/2019 Hus 7 - Stockholm, SE
Tagged: halshug