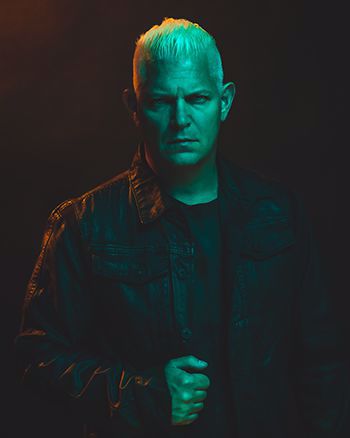 Leaders and Liars is the forthcoming sophomore solo album from Billy Graziadei (Biohazard, Powerflo), aka BillyBio. The 15-track collection follows the NYHC icon's 2018 solo debut, Feed the Fire.
Written, performed, recorded, and produced by Graziadei at his Firewater Studios in Los Angeles, Leaders and Liars is being teased via a track called "One Life to Live" featuring a guest appearance by Toby Morse (H2O, Hazen Street).
"I love how every generation has their version of YOLO," Graziadei says, "Life is too short to be worried about bullshit. Those, who let the crap out there consume them, get pushed to the grave quicker than everyone else."
Check out the lyric video for the new track below:
In addition to Morse, Leaders and Liars features musical performances from bassists Ra Diaz (Suicidal Tendencies) and Daniele Manca, guitarists Dan Palmer (Death by Stereo, Zebrahead) and Robbie Davidson (The Exploited), and drummer Fred Aching Rios (Powerflo). Vocalists Jennifer Bair and Jay Roth appear on two tracks on the record.
Leaders and Liars will be out in early 2022 via AFM Records. Hit the pre-order at this link.
***
Help Support What No Echo Does via Patreon:
***