Featuring Timmy Chunks (Token Entry, Redemption 87) on vocals and guitar, Let Rage! is a Los Angeles-based hardcore punk band that have been doing their thing since forming in 2015. The group's sound combines the grittiness of Timmy's NYHC roots with the more melodic aspects that many of the SoCal groups of the same era favored.
Stay Safe Stay Strong is Let Rage!'s debut EP and its rallying cry opening title track sets things to an urgent pacing, sticking close to to the sound that made early Token Entry so great. "Digital Choice" continues the onslaught, injecting catchiness into the equation via a melodic vocal line in its verse sections.
The rhythm section of bassist Deana Montoya (she's not in the band anymore but tracked all of the bass parts on the EP) and drummer Herman Ibarra prove to be a strong team, anchoring the ship with a strong foundation while still retaining a certain punk looseness in all of the right spots.
The next track, "Fatburger Hookers," is a barn burner that comes roaring out of the gates and never quits pummeling you with '80s-styled hardcore riffing and an especially gruff vocal from Timmy.
"We're Doomed" takes things into a mid-tempo direction in its intro before tearing open into speedy territory. Before you know it, Let Rage! shift things into a mosh that should do well for them in a live setting.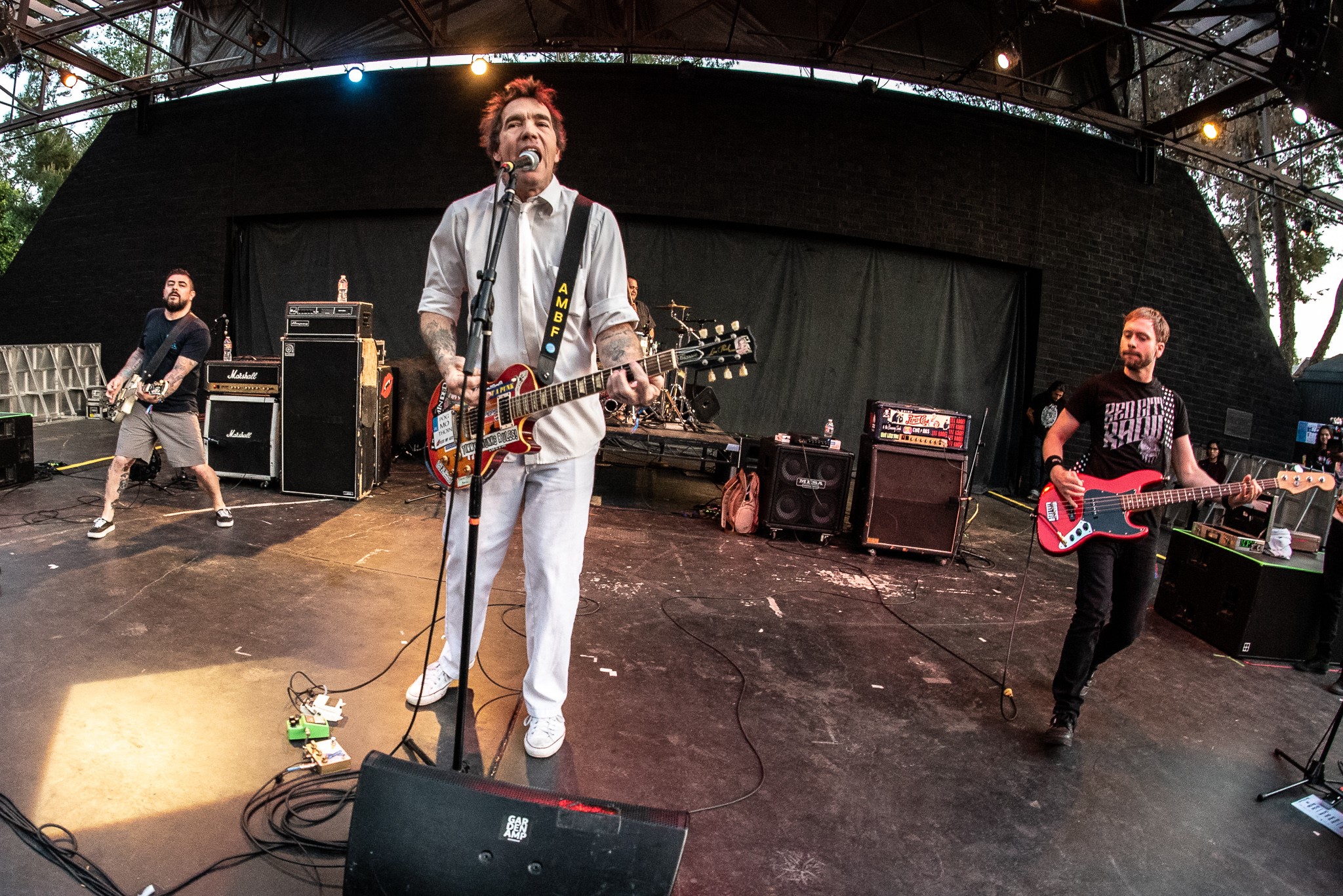 The last cut on Stay Safe Stay Strong is called "All My Best Friends Live in Jersey" and fittingly brings to mind the anthemic pop-punk of Bouncing Souls, a band that Timmy has a long and deep connection with. Of the 5 tracks on the new EP, this is the one that I can picture never leaving the Let Rage!'s setlist as long as they exist. Its Misfits-like (hey, they're from Lodi!) backing vocal parts are perfect for a live set.
All in all, Let Rage! have made a splashing debut with this EP and it warrants your attention, whether you're a fan of Timmy's past work or not.
Get It
Tagged: let rage, redemption 87, token entry