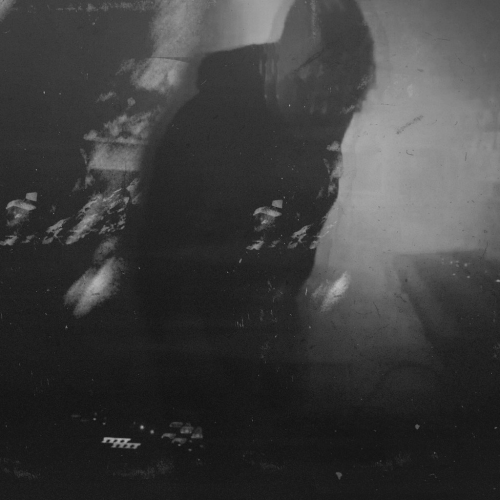 The brainchild of musician Matt Auxier (Zao, Eyes Upon Separation, EYE), 6th Circle finds him mining from classic industrial/EBM and taking it into new realms. It's dark, incredibly infectious, and always danceable. 6th Circle's debut album, The Third Estate, was recently released and it brings me back to a club in NYC called Ward 6 that used to spin stuff like Front 242 and Skinny Puppy.
The Third Estate follows 6th Circle's two previous EP releases, Pacified (2018) and Conjuring (2019). No Echo wanted to dig a bit deeper into Matt's influences, so we asked him to send us a list of some of the records that helped inform his songwriting through the years.
***
Creation is Crucifixion, Automata (1999)
This album defined tech/math for me. In theory and in concept. Innovative in every way
The End, Transfer Trachea Reverberations... (2002)
I saw them live first and blew my head off, the album matched the intensity live. Chaos made just right.
Ministry, The Land of Rape and Honey (1988)
This is the album that every industrial metal band tries to make, including me.
New Order, Low-Life (1985)
Hands down my favorite New Order album. Hit after hit.
Depeche Mode, Construction Time Again (1983)
Fire from start to end. You can't go wrong with the next 5 albums either, but this one hits all my buttons. Lots of German influence here mixed with pop. Perfection.
Front 242, Front by Front (1988)
A masterpiece of percussion thoughtful samples and placement of both.
Front Line Assembly, Caustic Grip (1990)
I love the production on this and most Front Line Assembly from '88-'96. Huge influence on my sound design and structure.
Skinny Puppy, VIVIsectVI (1988)
This is my favorite Puppy. Vocal innovation, horrifically heavy samples, and production. The panning on this record is the blueprint for every industrial/EBM act.
At the Gates, Slaughter of the Soul (1995)
Bang your fucking head out of time and with utter disregard for your own safety.
Soft Kill, Choke (2016)
No one is close to Soft Kill today in songs, tone, and hooks. Also wonderful humans.
***
6th Circle's latest release, The Third Estate, is available now via Sentient Ruin Laboratories.
Tagged: 6th circle, zao