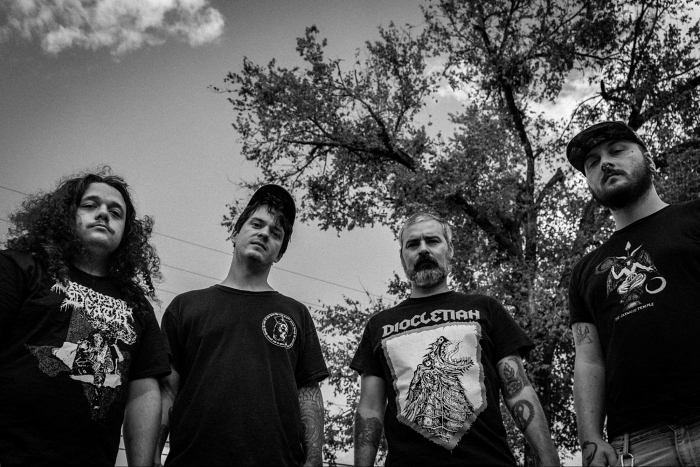 Hailing from Augusta, Georgia, Krypt are a part of the ever-growing thrash revival we've seen over the last few years. Their sound is attracting both long-haired metalheads and hardcore kids. Krpyt blen Slayer-esque riffage and black metal sonic aesthetics with a pummeling thrash rhythm.
Forming in 2019, Krypt established themselves playing shows around their local area before the pandemic hit and shut everything down. They released an EP in 2021, Enter the Krypt, and by that summer were back ripping shows.
In a chat with guitarist/vocalist Julian, he expanded on Krypt's influences, stating: "We initially just wanted to stick to thrashy Slayer-esque stuff but there was a lot of Satanic stuff thrown in there. Since then, I feel like we're kinda moving away from that as far as what we're currently writing. When we were writing the record [Ripe With Sin] we added a lot of black metal, which you can hear with the intro song but also a lot of hardcore influences."
He continued: "Most of these influences just come from everyone in the band loving a wide range of music and bringing that to the table. Newer bands like Power Trip, of course, and 200 Stab Wounds, were a big influence on the riffs."
Bridging all these subgenres of metal into their music has helped Krypt establish a killer sound on their tracks, allowing them to jump into thrashy guitar solos, hardcore breakdowns and even ominous black metal riffage. They're a melting pot of all things Christian moms in the '80s feared deeply.
In 2022, Krypt released Ripe With Sin via Terminus Hate City, which brought them to a wider audience. Recording the album in June of 2022 with Paul Golden at Crow Alter Studios, the album dropped later in November. Elaborating on the recording, Julian stated: "Paul was great, he's also in this band on our label called Control the Devastator, who are an insanely good tech death kind of band. He records all their stuff as well so working with him was great, he brought in a lot of input as well so he basically produced it.
Krypt recorded a music video for their first single off the record "From the Depths" which blends their love of all things Satanic and evil with the crushing thrash they've honed over the years. Displaying a hardcore-influenced thrash sound, Julian elaborated: "The riff on this track is actually really influenced by Integrity, which made sense because Dwid has always implemented the evil and macabre into his music and art."
The music video was all filmed by Anthony Wendelboe who goes by TVPES for his productions:
The track's heavy yet mid-tempo riffs from axemen Julian and Mike build the atmosphere of the track, coupled with Julian's evil vocalwork. It all crescendos toward the speedy latter half which features some more insane plucking from both guitarists as they race each other toward the finish line.
The video was shot in a very grainy VHS style that feels very voyeuristic and striking, like looking into the underbelly of our society. It is shot outside of what looks like an abandoned chapel in the woods adding to the air of mysticism.
"It was all kind of shot on a whim, honestly. We thought, 'Let's get it looking dark and eerie in front of this abandoned church' but we also filmed the other half in our own practice space so that it had that bright and dark contrast. We also got a fog machine in there and some crazy lighting which really fit with the aesthetic of the VHS style of film."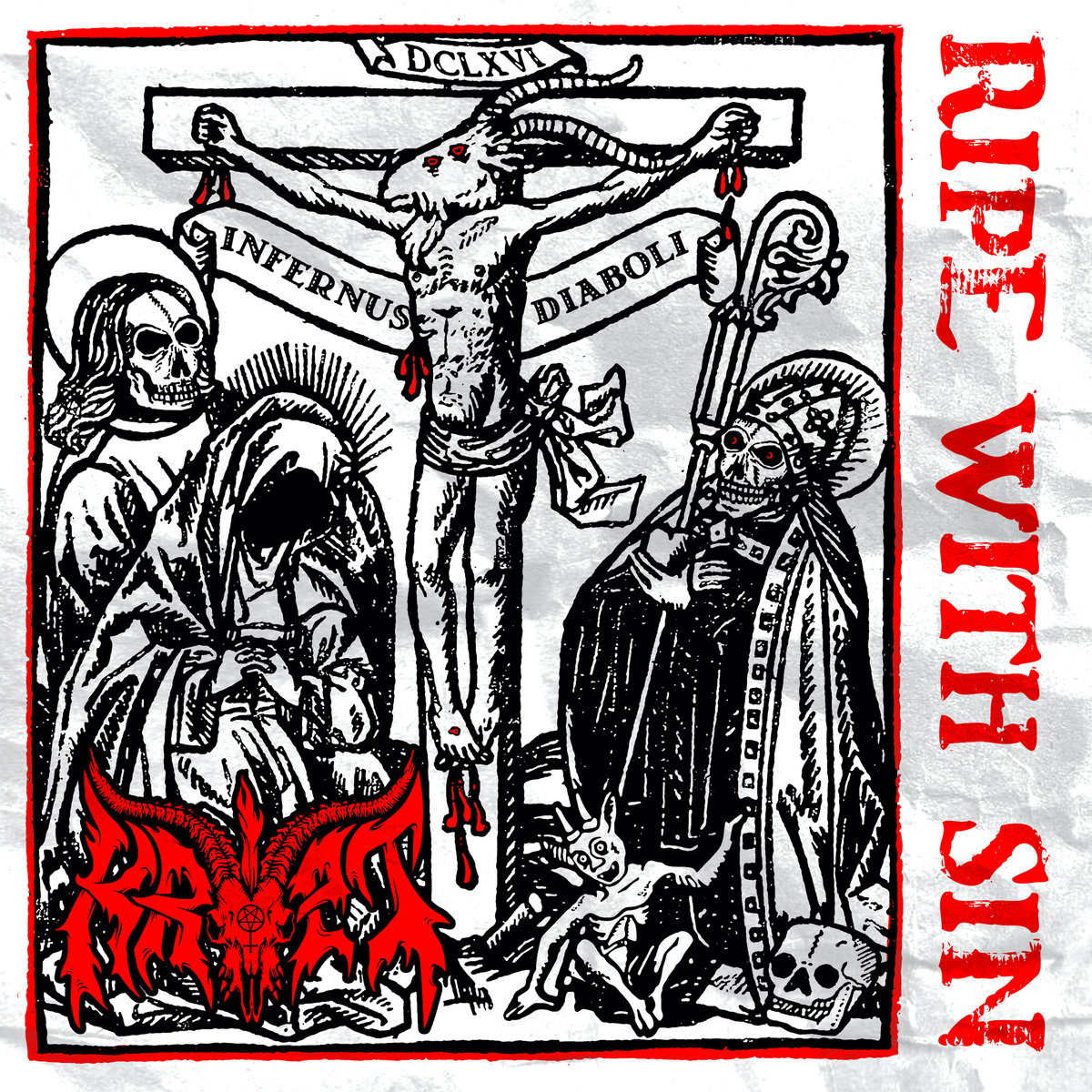 Krypt will be touring in April to support the release of Ripe With Sin, doing a three-day run with Tennessee's Quiescent Mantis. The tour will end with appearances at Total Death Fest in South Carolina. "It's like a mix of deathcore and metalcore but we're like the only thrash bands playing that bill," Julian explained. Julian also admitted that they are currently attempting to book a tour with Triangle Fire, a crust punk band from Athens, Georgia, so be on the lookout for that as well.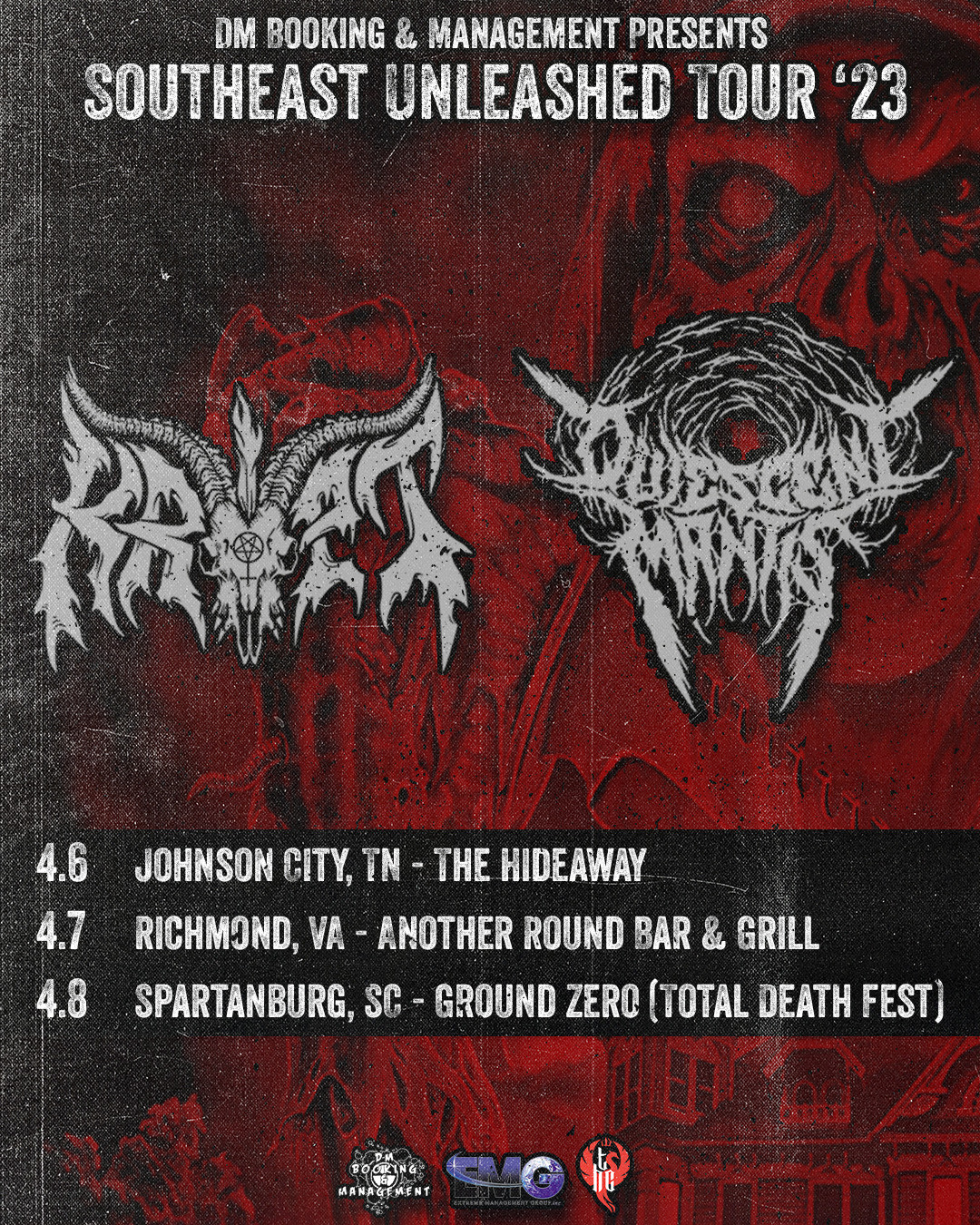 Krypt would like to shout out: the boys in Backslide, Bodybox, Sanguisugabogg, 200 Stab Wounds Restraining Order, If Only, Team Deathmatch, Neverfall, Brass Tongue, Slugcrust, Your Spirit Dies and Terminus Hate City.
Krypt on social media: Facebook | Instagram | Twitter
***
Help Support What No Echo Does via Patreon:
***
Tagged: krypt