Listen closely and you just might hear the sustained roar of Lion City Hardcore. Singapore's Renegade packs all the requisite ferocity of the king of beasts, albeit in short, controlled bursts.
Having first caught wind of the band off the back of their strong 2019 demo, which I gushed about in these very pages, they're back and armed with a new EP. The seven-song collection, The Truth Shall Kill Them, is a co-release, handled in tandem via the UK's Nuclear Family Records and Singapore's own Dangerous Goods.
It was recorded and mixed by local legend and sound engineer Ah Boy at TNT Studios and given the Midas touch Mastering at Dead Air Studios, home to the prolific punk go-to Will Killingsworth.
Given the golden treatment suits them well, as their metallic sound here feels as much a coronation as it does a graduation. Fittingly clear and heavy as shit, it's a dry and nasty recording. Still vocally pulling from the In This Defiance playbook, the band's continued evolution has resulted in ever-increasing dynamics and tempo shifts.
Those sitting in anticipation of a crushing breakdown needn't wait long. Midway through the anti-fascist pummeler of opener "Degenerates" they deploy an absolute crusher. At its heart, this is just fast metallic hardcore. When it's done to this standard, there's little better.
As far as varied pace goes, the subsequent track finds them doubling down speed. Paired with the burly and bellicose presence of vocalist Aul, the band rides in on a nasty thrash based-riff and deftly played, tasteful cymbal play. This newfound emphasis on groove suits them well.
While there's always been a touch of NYHC groove, they vacillate expertly between styles. "I'm still here, ready for you motherfuckers." There's an almost prehistoric chug a la "Firestorm" that announces their standard lyrical fury. While certainly not in danger of winning a Nobel Prize for Literature, you still can't deny the blunt force impact of "I'm still here, ready for you motherfuckers…" played atop top tier, violent hardcore. It just works.
Elsewhere, "Retribution" and "Devour" add subtle flourishes that display their myriad upgrades. While the former ups the bpm's considerably, the latter boasts a touch of the herky-jerky, off-kilter tendencies of late '90s hardcore. As quickly as it appears, it fades into a straight ahead, all out blitz of power.
Truth in advertising exemplified, "Unshackled" is a tightly wound coil of churning guitars and tom-heavy drum passages. It's a suffocating and tensely built exercise that ultimately frees itself in a triumphant exit.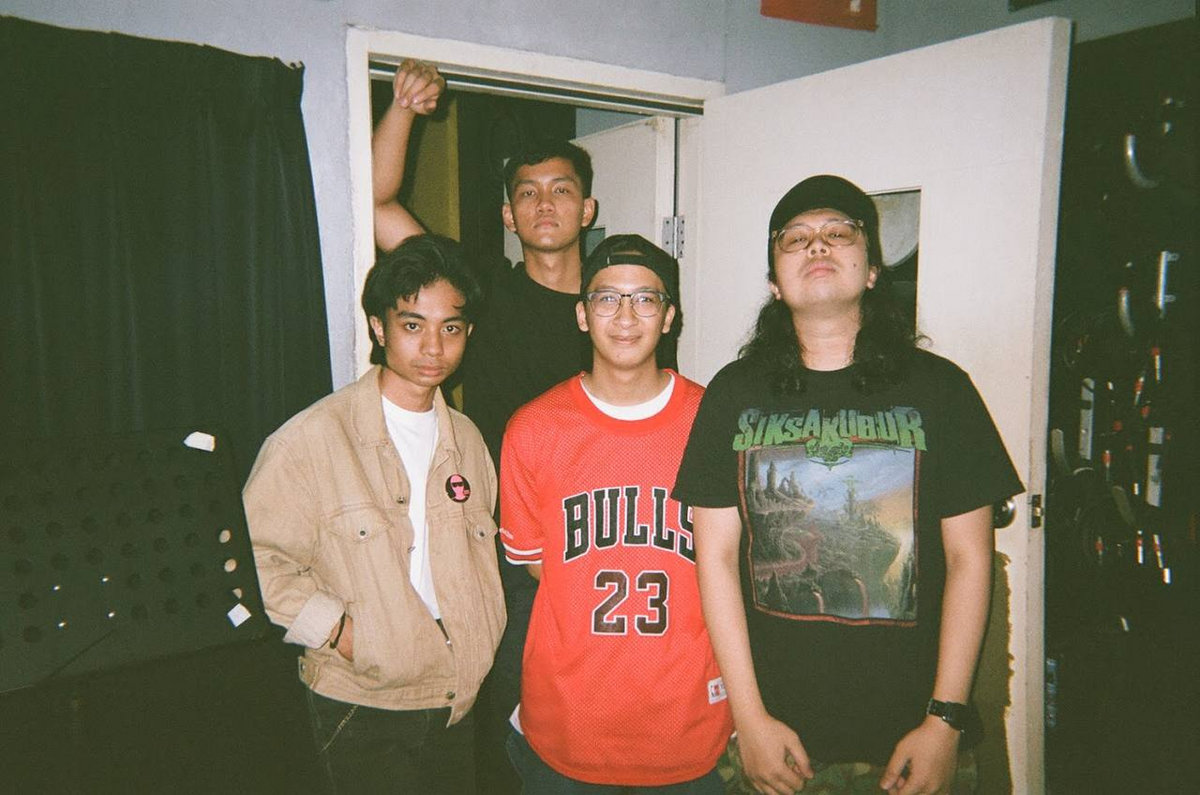 Neither a blur nor a time hog, the EP is the perfect dinner guest. It knows when to bounce… and bounce it does.
I'll leave you with the band's own words. To quote their self-referencing pit starter and EP centerpiece "Renegade"… "Fuck around and find out. Renegade, morherfuckers."
***
Nuclear Family Records and Dangerous Goods will be releasing on cassette soon.
Tagged: renegade