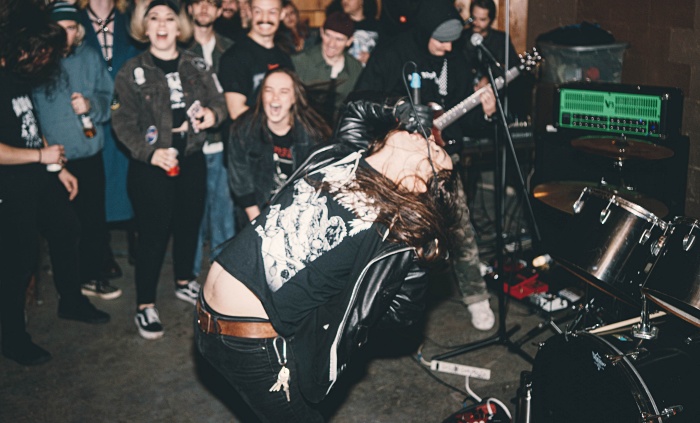 Offhand is a Nashville-based hardcore punk band that No Echo was just schooled on by Vladimir Necovski of Delayed Gratification Records via email. He wanted to premiere a track from their forthcoming Here Lies Nothing EP, so we checked said song out and agreed upon hearing the group's nasty style.
The song in question is titled "Collateral Damage" and features Hawley Young of new Nashville hardcore outfit, Drench, and the union is a brutal one. Take the track in below:
"'Collateral Damage' breaks new ground for Offhand both musically and lyrically," said Vladimir. "The track opens with high energy, thunderous bass and driving, upbeat drums that slowly diverge into doom-tinged filth. The song sees Offhand lyrically diverging from political and environmental topics to explore more introspective themes of acceptance, honesty and bearing responsibility for one's actions."
Here Lies Nothing will be out soon on cassette via Delayed Gratification Records, and can be pre-ordered here. Offhand on social media: Facebook | Instagram | Bandcamp
Tagged: offhand