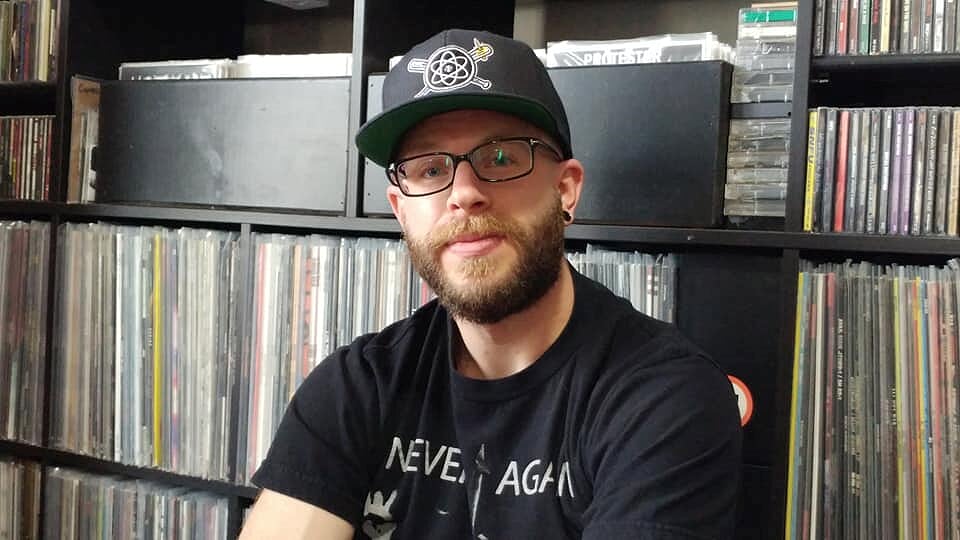 Joel Youngblood lives in Niagara Falls, Ontario, Canada with his wife Natalie, and their bulldog and two cats. When he's not earning his bread working at a steel mill in his city, the dude loves to relax listening to and searching for vinyl. Meet Joel in this new Record Collector entry.
How long have you been collecting records?
About 17 years now. I have gotten a little bit more serious in the last 5. Not super crazy or anything, but I've definitely picked up the pace a bit.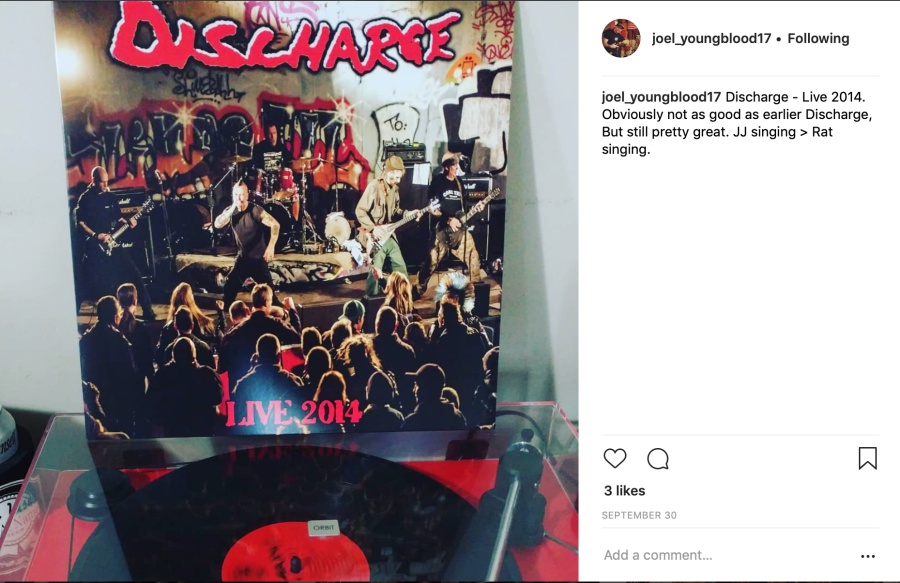 Where/how do you usually find your records these days?
Online mostly. Discogs. Bandcamps. I used eBay before but got ripped off and decided to give up on it. There is the odd record store in the Niagara area which I try to go to when I have the time. Whenever I visit Toronto, I make sure to visit Sonic Boom. You can usually find some good items there.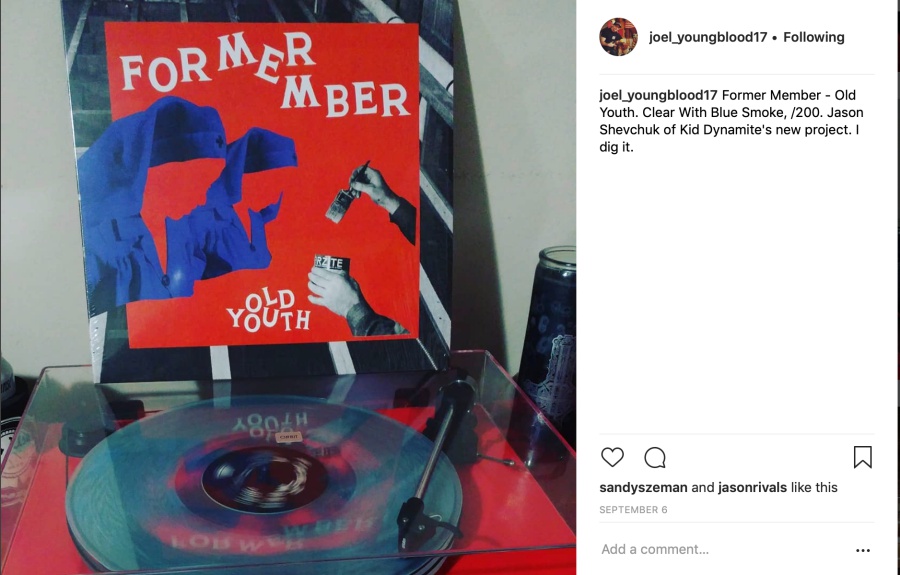 What is the most you paid for a single record, where/how did you obtain it, and what was it?
The most I have paid of a single record is $75 US. I obtained it on discogs from a seller in Japan. I have always wanted an original copy of ALL — Pummel and decided to pull the trigger one day. That is a pretty decent price for the album by today's standards.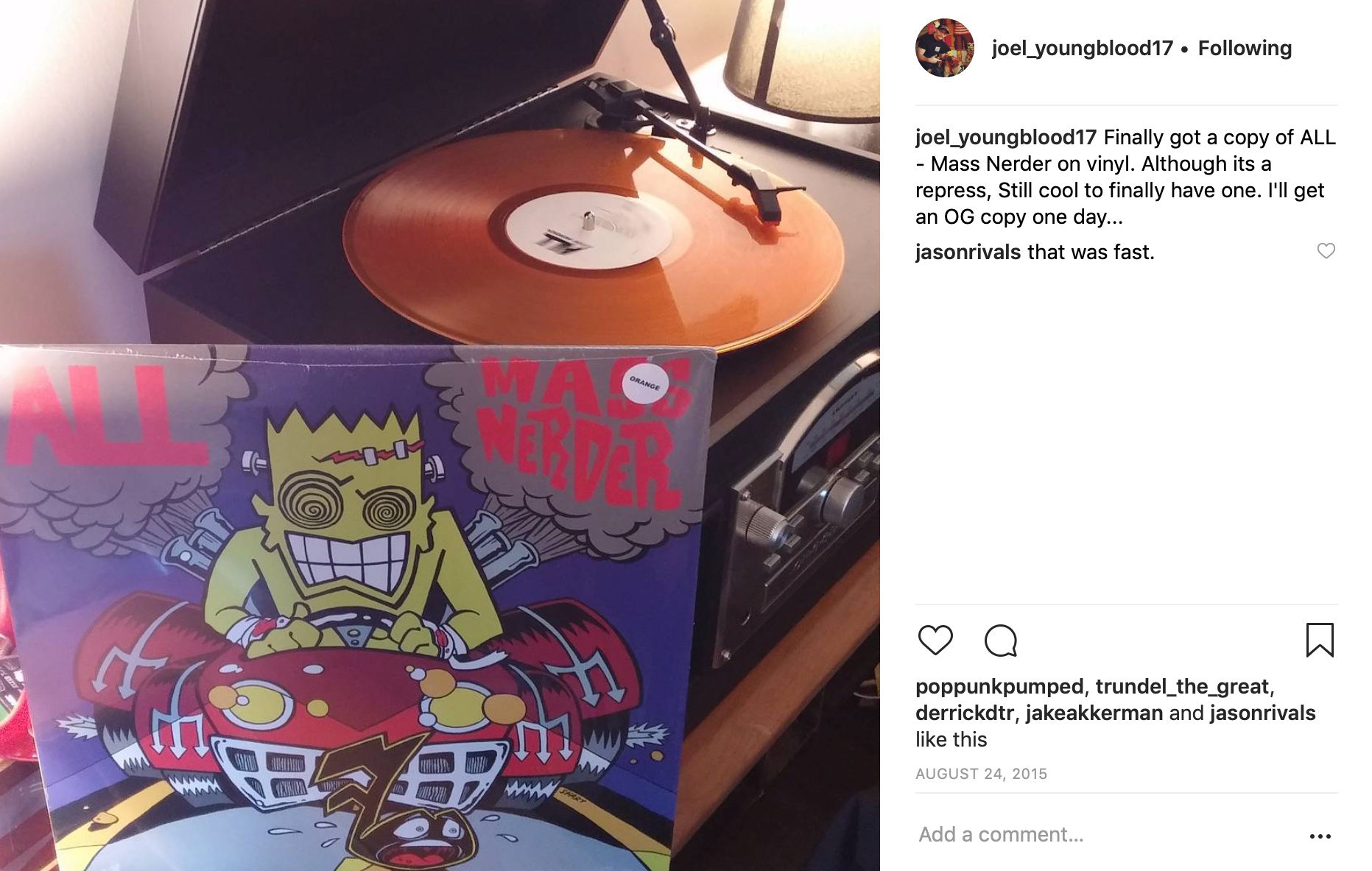 If you had to pick one record label you feel had/has the best track record of quality releases, who would that be and what are some key titles you love?
I would have to say Triple-B Records. I find myself always checking out everything they release and usually purchase almost everything they put out. Some key titles would have to be: Free — Ex Tenebris, Our Side — Back to Reality, Glory — 12", Unified Right — If I Can't Listen to..., and for sure the new Candy album, Good to Feel. It has be on constant play since it was released. I'm also very excited for the new Mindforce record!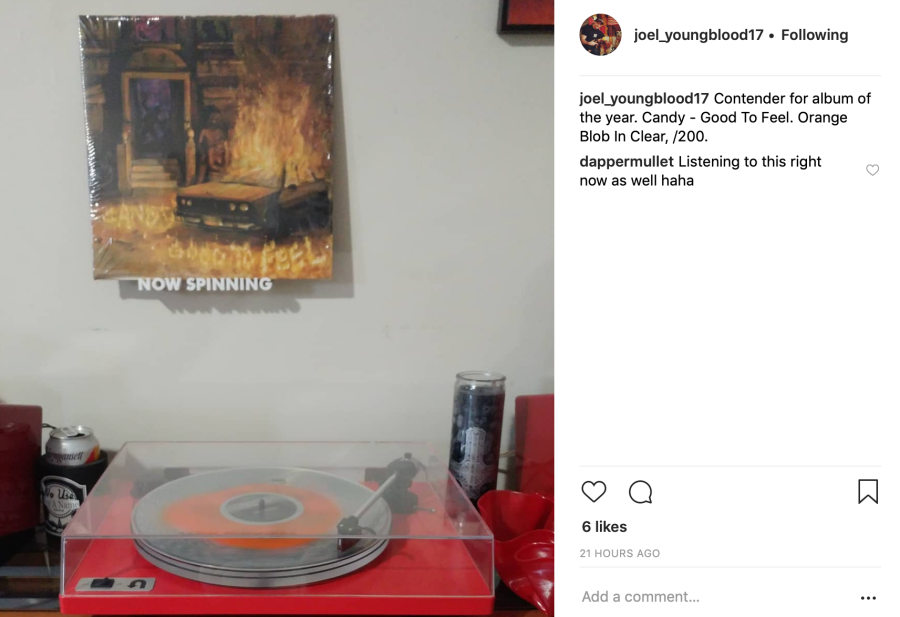 Of everything in your current collection, what is your most prized record and why?
My most prized record would have to be my copy of Sick of It All — Blood, Sweat and No Tears. When I was in high school, down the street from my parent's house was a big bingo hall which closed down and became a flea market. I never had an interest in it, until one day a friend of mine came to me and said that he had found a 7 Seconds album there and saw a Sick of It All record which he did not buy but decided to tell me about because he knew I was a huge SOIA fan. Sure enough, we went back and it was still there, Along with a copy of Cro-Mags — Age of Quarrel. So, I guess it's just nostalgic to me and reminds me of a time when going to a flea markets could be awesome. Nowadays they are pretty picked over around here.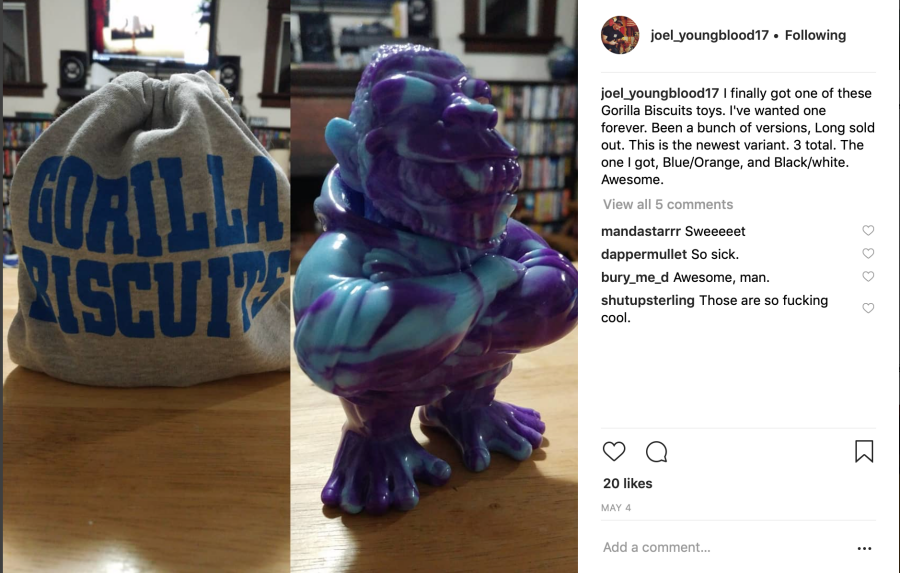 Is there anything that frustrates you about the current record collecting scene?
I miss the unpredictability and excitement of going to flea markets in the area. They only seem to carry new releases now and mark up the prices. Obviously, the whole record flipper situation, too. I try not to let it get to me. Shit happens.
Which records are still on your want list that you've had a tough time tracking down through the years?
An original copy of ALL — Mass Nerder. It is usually on Discogs but I just can't rationalize paying the prices they want. It was re-released a short while ago, so I have settle for that version...for now.
I would like to thank Carlos and No Echo for reaching out to me on instagram for this opportunity. If you want, You can check me out on Instagram, and also check out my brother's (seen below) band from Toronto, Twin Rivals. They have been featured on this site before and now have a full-length LP titled On Tilt on State of Mind Records. Please support them! As of now, for all you record collectors, they still have copies of their test press for sale on the SOM website!
Tagged: record collector