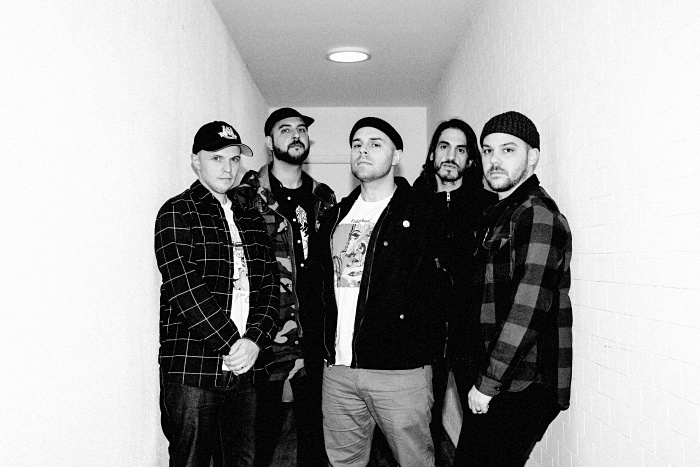 Brooklyn, New York's Perfect World are back with big news. After releasing one of 2018's best demos, and offering a two-song teaser this past summer, the band is ready to bring us their first LP, War Culture. The band recorded, mixed, and mastered War Culture at Timber Studios with Adam Cichocki late last year.
Premiering here is Perfect World's video for the song "My Time Runs Out," a blistering track from the upcoming LP that combines the band's trademark thrashing fast-paced hardcore sound with more layered ambience in the drumming and guitar work. The video also offers a more candid look into the band's close-knit vibe.
Unlike their video for "Breaking News," this one gives us a peek into the Perfect World's more whimsical side. That certainly makes for a compelling juxtaposition given the song's powerful sound and lyrical content. Tackling personal conflict and offering dark introspection, "My Time Runs Out" offers lyrics that are both brooding and reflective which complement the song's already forcefully charged music.
War Culture will be out this summer.
Perfect World on social media: Facebook | Instagram | Twitter | Bandcamp
***
Donate a few bucks to help with No Echo's operating costs:
Tagged: perfect world