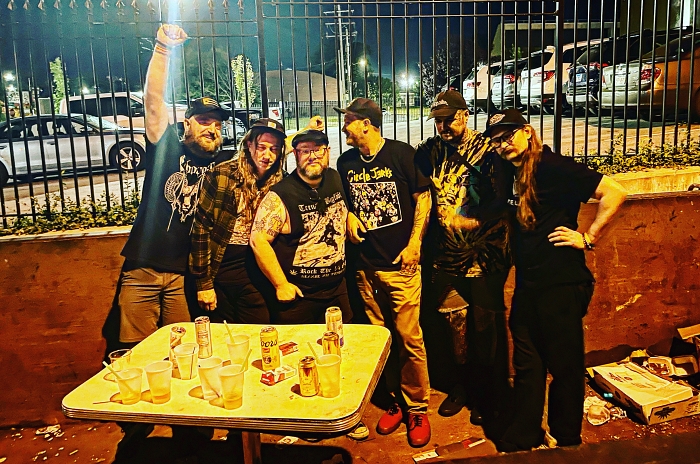 The Raging Nathans have been bringing melodic punk jams to the people since forming back in 2009. Like fellow Dayton, Ohioians Guided By Voices, the band has kept a steady flow of releases in their discography (OK, maybe not as much as Pollard and Company, but you get my point) throughout the years.
In the last decade, The Raging Nathans have four LPs, a score of EPs and split 7"s, two singles collections and are about to embark on an ambitious new plan to release a new song every two weeks, culminating in the release of their newest LP, Still Spitting Blood.
The forthcoming album was recorded by The Copyrights' Luke McNeil, and brings forth 10 positively catchy songs in roughly 20 minutes. Fans of everything from The Ergs! to The Replacements to the Lookout Records will find plenty to be excited about on the record.
Today, No Echo is pleased to premiere "Waste of Time," a track from Still Spitting Blood:
The Raging Nathans' guitarist/vocalist Josh Goldman shared the following about the song's lyrics:
"'Waste of Time' is almost like a follow up or companion song to the last single, 'Doubt.' It kind of continues with this theme of questioning yourself and how you deal with failing yourself and others. The lyrics also kind of explore not beating yourself up too hard about your perceived shortcomings because a lot of that shit is out of your control anyways."
Still Spitting Blood will be released on November 21st via Rad Girlfriend Records (pre-order) with an exclusive color vinyl release in the UK through Brassneck Records (pre-order).
***
Help Support What No Echo Does via Patreon:
***
Tagged: the raging nathans