Just last week, Chris Mason of Dirt Cult Records (Chain Whip, Bothers) hit the No Echo email to see if we would be interested in helping him promote one of his new records. Once we saw that the late great Lance Hahn of J Church was involved, we couldn't say no.
An Uneasy Peace was a project bringing together Lance (he also played in the excellent Cringer), Stan Wright (Arctic Flowers, Signal Lost, Deathreat, Balance of Terror), Mike Warm (The Observers, Defect Defect), and Dave Wuttke (Drunken Boat) for a one-off 7" of ripping hardcore. The record was supposed to be released years ago but got shelved after Lance's death in 2007 due to complications from kidney dialysis.
Check out a track from the unearthed EP called "A Thousand Pretty Mannequins" below for a taste:
"Lance approached me one day about doing a hardcore band. I said yes right away," Stan says about the An Uneasy Peace. "Not only was he an awesome and prolific songwriter, but I was really curious about the hardcore songs he had written. The recording process for our project was really fun. The lineup was Lance Hahn on guitar, Dave Wuttke on bass, Mike Warm on drums, Stan Wright on guitar and engineering. Im pretty sure Matt Badenhop played a guitar solo on a song too!
"Lance was always very supportive of the music I was doing and would tell me so much about bands I had never heard of. He was a walking music encyclopedia. We especially bonded over anarcho punk. He could talk for hours about anything music. When he passed away he was working on an extensive collection of interviews with anarcho punk bands to be collected as a book titled 'Let the Tribe Increase.' I hope it finally comes out one day!"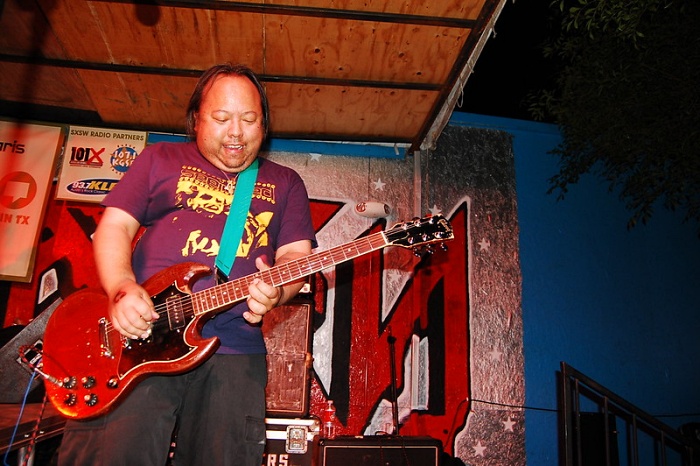 The pre-order for the An Uneasy Peace 7" is up now via Dirt Cult Records.
***
Donate a few bucks to help with No Echo's operating costs:
Tagged: an uneasy peace, j church