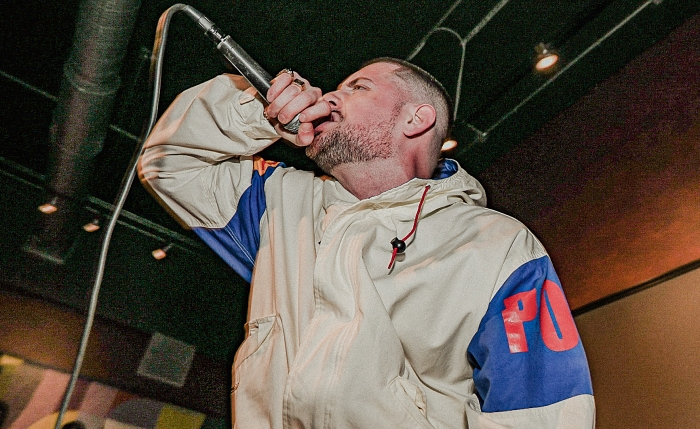 Ever since forming back in 2017, Combust has been one of the best bands to represent my beloved NYHC community.
Over the course of a demo, an EP, and a few singles and compilation appearances, the group's take on late '80s/early '90s-kissed hardcore has only gotten stronger with each release.
Look no further than Combust's brand-new debut album, Another Life, an 11-track behemoth of a record that seemingly gets better the more I listen to it. Produced by Ekulu guitarist Connor Jones, the album finds the NYC outfit penning their best material yet. Songs are fully realized here, and it's not just a collection of cool guitar riffs and dance parts stitched together for mosh sake. This is maturity in a non-boring way, folks!
To celebrate the release of Another Life and the premiere of the music video for album track "Why I Hate," I spoke with Combust vocalist Andrew Vacante about the project, their connection to Ekulu, and the record's unique cover artwork.
Albums are less common in hardcore these days compared to when I was coming up, so it's always interesting when a band from this scene waits a few years before they pull that trigger. Since this is the first Combust full-length record after being together since 2017, how much pressure did you put on yourselves to deliver a "full picture" of what the band is about?
We spent basically all of quarantine (remember that shit?) and then some really perfecting and dialing the style of the record in. I really wanted this LP to be something like a modern gem for the whole scene of NYHC to look to because no one is really doing the style that Combust has been doing from the demo at this moment.
I ain't saying we're re inventing the wheel, but I just feel that the desire for actual hardcore is getting lost. Basically, to sum it up, we have never felt more stress than the stress of writing an LP [laughs].
"Why I Hate" contains a line where you sing: "everything I love/they infiltrate," which begs the question, who is the "they" you are referring to? What inspired the song and tell me about the music video we're premiering on the site?
Check it out, "they" represents the people who don't get it. Whether it be "kids" who don't understand what hardcore is about, and just like the gimmick of everything. They still try to speak on shit that occurs within hardcore but they found out what it was through a TikTok video a few months ago.
It's about the bands who are just tryna push some bullshit image with no substance and make some corny ass music and try to pass it off as hardcore for some recognition in an "alternative" scene. It's about business suits who try to look at hardcore as only a means to make a buck and don't put on for their scene and have no idea what's actually going on.
I could go on and on with this and I'd sound like a jaded broken record, but the reality is I just love hardcore so much that I hate to see it become some weird marketable product for 30-year-old sewer mutants who just found out about it through social media.
The music video is simple. There's no real theme to it or nothing like that. It's just us chillin, playing a few gigs, with some footage from the weekend of recording the LP, and some other shit thrown in there.
Tell me a bit about the Combust connection with Ekulu. Not only did Connor Jones from the band produce Another Life, the album was also released by Cash Only Records, a label co-owned by him and two other members of Ekulu.
Well ,I met Connor and the rest of the dudes through being a Countdown fan. That was the band before Ekulu and Illusion. We became friends over time and now we just chill often and I could tell he's a true admirer of NYHC as I am.
He's a great musician and I like talking to my friends about making music and I think it was at a poker game at my crib, we just started talking about how Combust is writing an LP and then we discussed him sitting in on a practice to check out the new songs and it all just kinda snowballed from there.
Take me through the recording experience. What did Connor bring to the table during the sessions?
So, by the time we hit the studio, we kinda had everything mapped out. Connor was sitting in on a lot of practices, basically just giving little notes here and there on what tweaks could make the songs sound better. We would meet up and discuss vocal patterns and riffs, etc. I don't look at myself as a great songwriter.
I've never written an LP before and this shit got hectic and twisted up in my brain after the first year straight of writing song after song. We had like 20-plus songs written and cut a bunch, obviously.
So, for the most part, the recording process went smooth and Will Hirst at Gate 4 is always good at putting up with my annoying ass. We played a lot of Super Smash Bros. while drums and guitars were being recorded, so that was cool.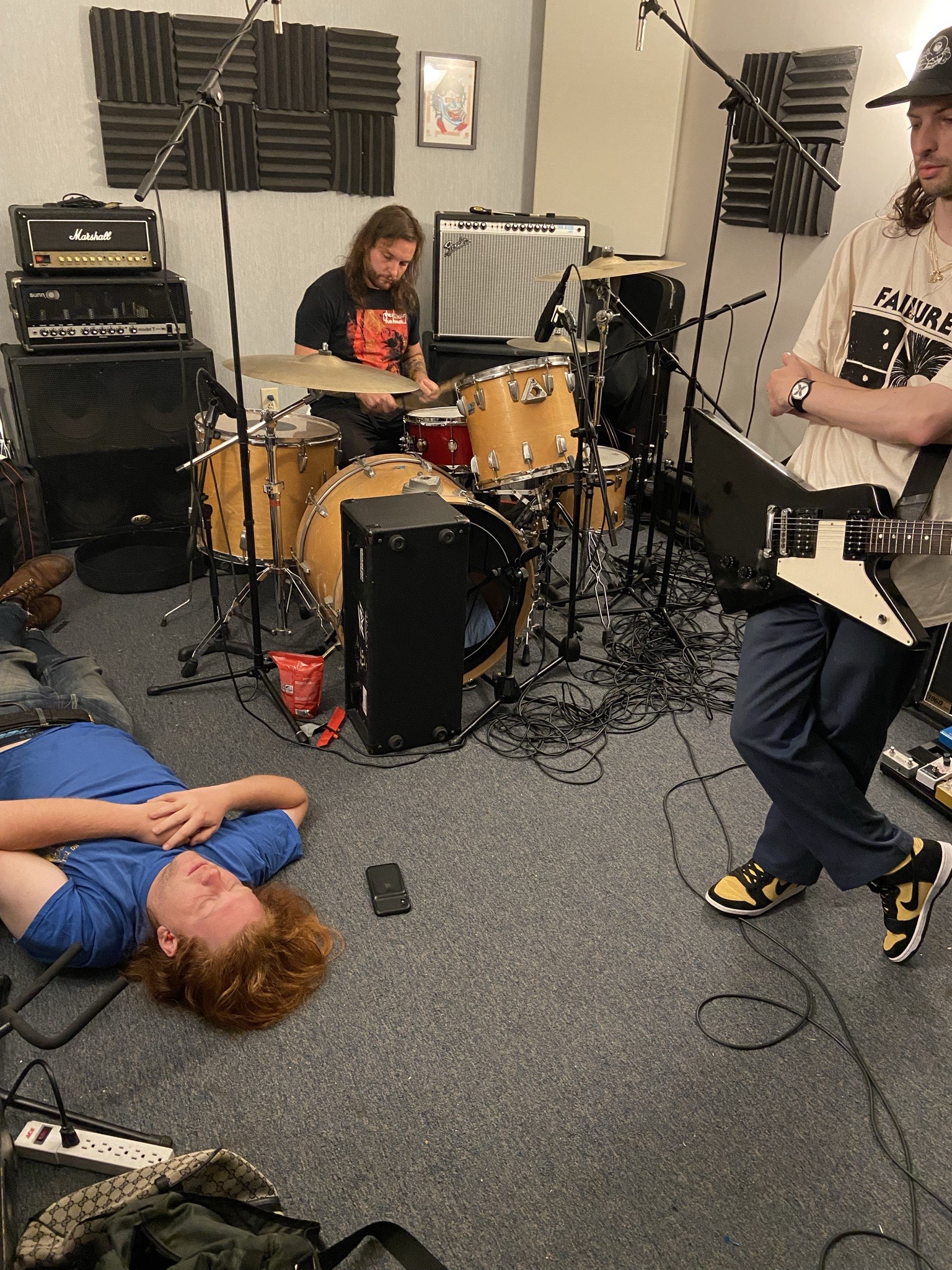 What's the story behind the cover art to the album? I love how it stands out amongst all of the other hardcore records that have come out as of late.
The art was done by Chad Koeplinger, who is one of my favorite tattoo artists right now. His style is so original and evil and just pops out. I'm really drawn to his paintings and these specific kinds of skulls"and faces he does. He's also a hardcore head, so a friend of mine, Ian Nolan, reached out to him for us to see if he was down and surprisingly he was super into the idea.
We approached Chad with the album name, lyrics, and what paintings from him we loved. I really like how the album art is not the typical NYHC vibe at all. The cover art could literally be any kind of band and it kinda keeps you on your toes of what you'll get.
But then you listen to the record and it's just a straight up hardcore band. Big shout out to Chad cause I love the artwork.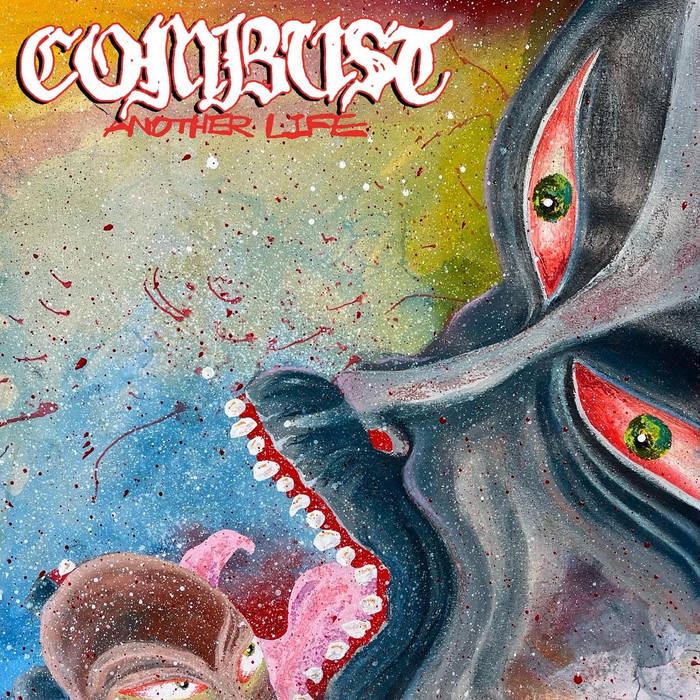 Another Life is available now digitally, and the vinyl is up for pre-orders at via Cash Only Records, who will begin shipping in May/June.
***
Help Support What No Echo Does via Patreon:
***