Danielle Parsons is a talented photographer based in Los Angeles. Her work has encompassed everything from advertising to fashion to editorial, but it's her music-related photography that first caught my attention. Danielle's live band shots are always the kind of images that make you wish you had been there. At least, I know that's story with my lazy ass!
Thanks to Danielle for spending some time for the site's Photographer Spotlight series.
Where were you born and raised, and were your parents into the arts?

I was born and raised in central Bucks County, PA, in a little suburb called Jamison. My Mom was always into photography as a hobby and my Dad is really into playing music. He has quite the guitar collection.
What came first, your love for music, or your love for photography?

My love for music. My love for photography followed shortly after.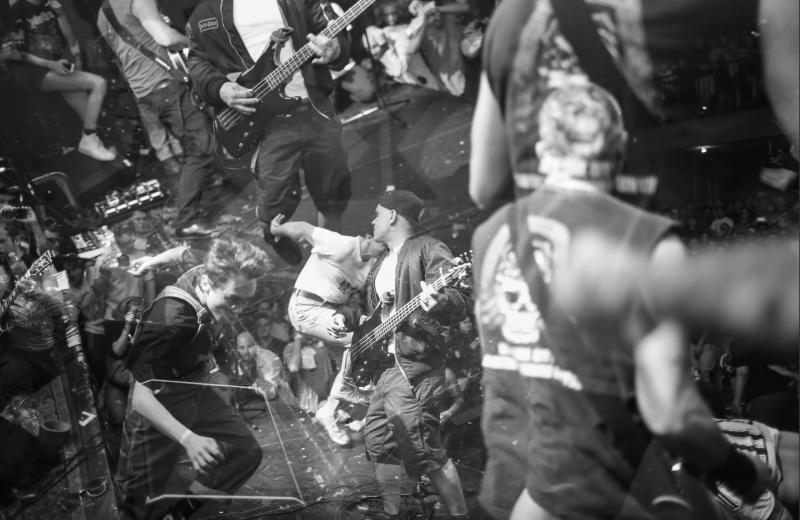 How did you discover hardcore?

I started going to local Doylestown, PA shows. At the time, the scene was full of great punk and hardcore bands. I started making friends with the older kids who introduced me to a lot of my favorite bands.
Who were some of the photographers you looked up to during your formative years?

Robby Redcheeks has been one of my biggest influences. I remember when I was 15 and got my first digital camera, I tried to imitate his style. He has one of the most amazing collection of photos I've ever seen. Ryan Russell is another great photographer I looked up to a lot as well. Susie J. Horgan is another. She took some of the most iconic photographs in the '80s and '90s punk and hardcore scene, including the cover for Minor Threat's self-titled record. I was blown away when I found her book Punk Love at my local book store; It's full of her photos from early Bad Brains, Minor Threat, and Black Flag. It was, and still is, amazing to me that a young woman, very much like me, took these photographs.
What is your camera and post set up?

I shoot with a Canon 5D Mark III. Post is light room or Photoshop, whichever I feel like using at the time. Sometimes I like to give individual attention to each one of my photos. It's time consuming but I get a lot of joy out of it.
Who are some of your favorite bands to shoot?

Any band who has great stage presence. I'm currently on tour with Tigers Jaw, and they've always been one of my absolute favorites. I have way too many to name.
If you could go back in time, who are some bands that you would have loved to shoot?

Hole, Helmet in their prime, Jawbreaker, Cro-Mags in their prime when Harley was still in the band, Selena, Soundgarden.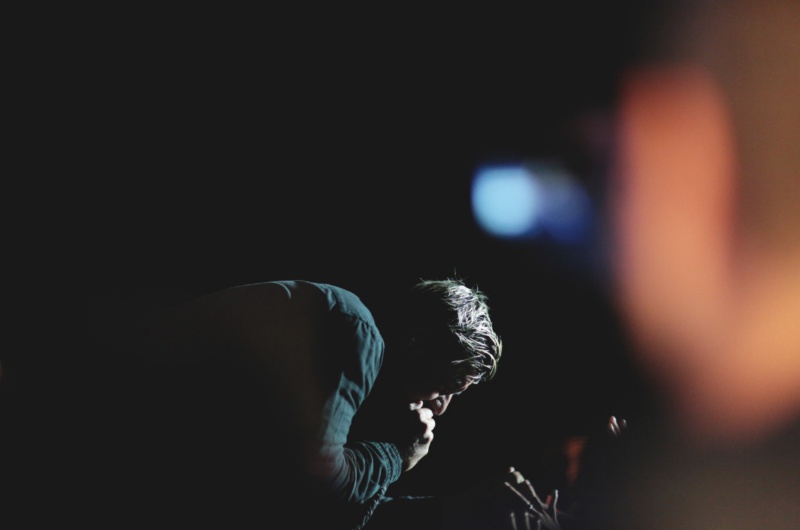 What are the toughest aspects to shooting hardcore shows?

Not to sound like a dick, but these days there are way too many photographers on stage, so navigating that/trying not to be annoying to the band when there is an influx is tricky. Most of the time I won't shoot because I don't want to annoy whoever is playing.
Tell me about some newer bands that we should all be on the lookout for.

I wish I could answer this properly but I'm the worst when it comes to listening to new music. It always takes me like six months to catch on to something. I heard Saintseneca for the first time on this tour and I'm really into them.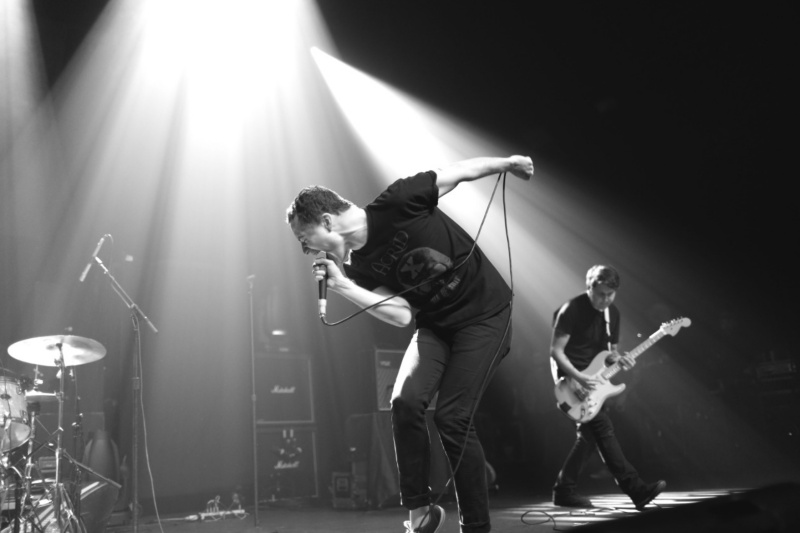 Who are some modern-day photographers that you admire?

Every single woman on the Girls to the Front gallery show. There are too many to name, but they are all incredible. Brianna Collins—one of my best friends who also happens to be an amazing artist—Gabe the Pigeon, Lindsey Byrnes. There are way too many to name!
What are the best and worst aspects about shooting bands?

I love shooting live music. I will do it until I physically can't do it anymore. It's really hard to make any sort of a living off of, especially since there isn't much money in the music industry anymore. I wish more than anything I could quit my job and just freelance full-time, but that's not realistic. Regardless, I'm thankful that it's part of my life and for all of the opportunities that have been given to me.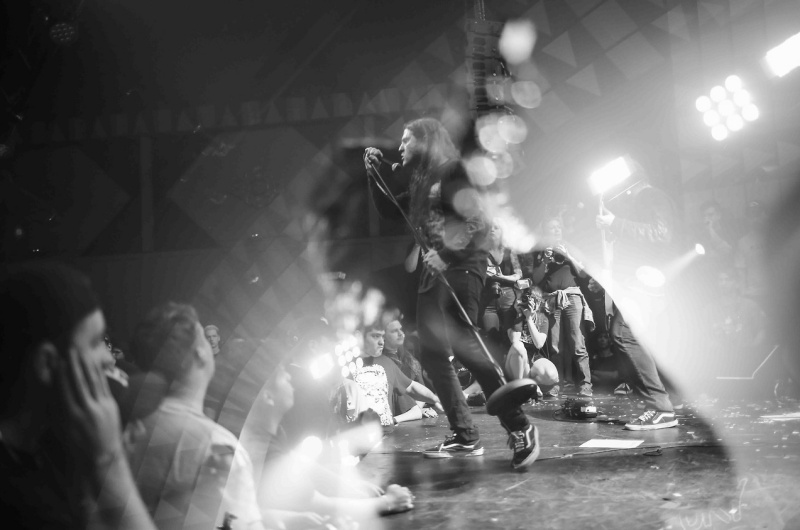 ***
See more of Danielle's photo work on her official website, and you can also follow her on Instagram.
Tagged: danielle parsons, photographer spotlight